The annual trade fair was online this year and Bow took a virtual stroll around.
Scott Archery Apex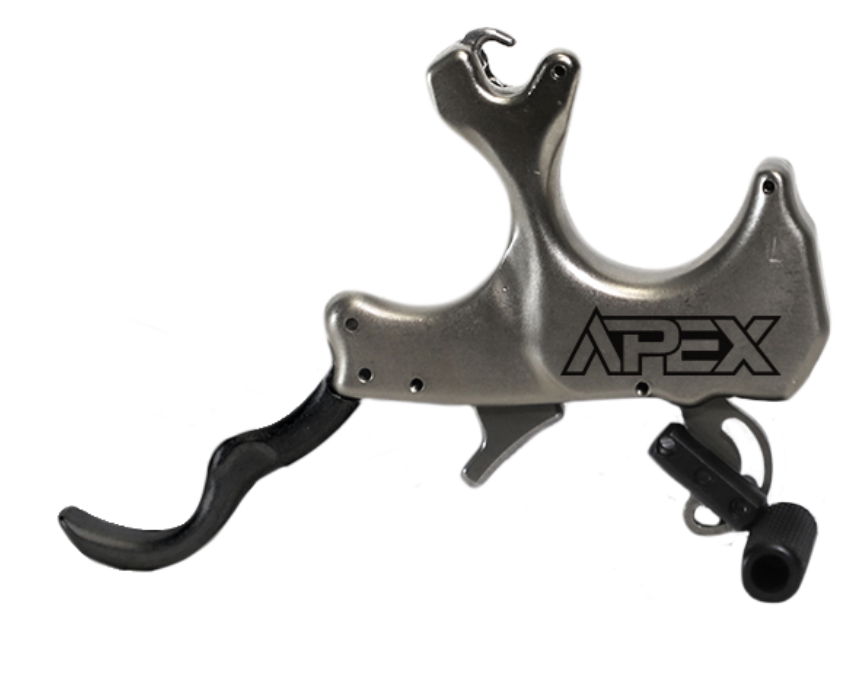 Scott Archery have over forty years of expertise making releases, and they aren't shy about calling the Apex the 'pinnacle of release design'. Three and four finger extension pieces are included which have 50 degrees of adjustment.
It also has adjustable micro travel, trigger tension and an additional large thumb barrel. Built in nickel and brass, the handle is available in medium and large.
Price: around £240
www.scottarchery.com
Scott Archery Summit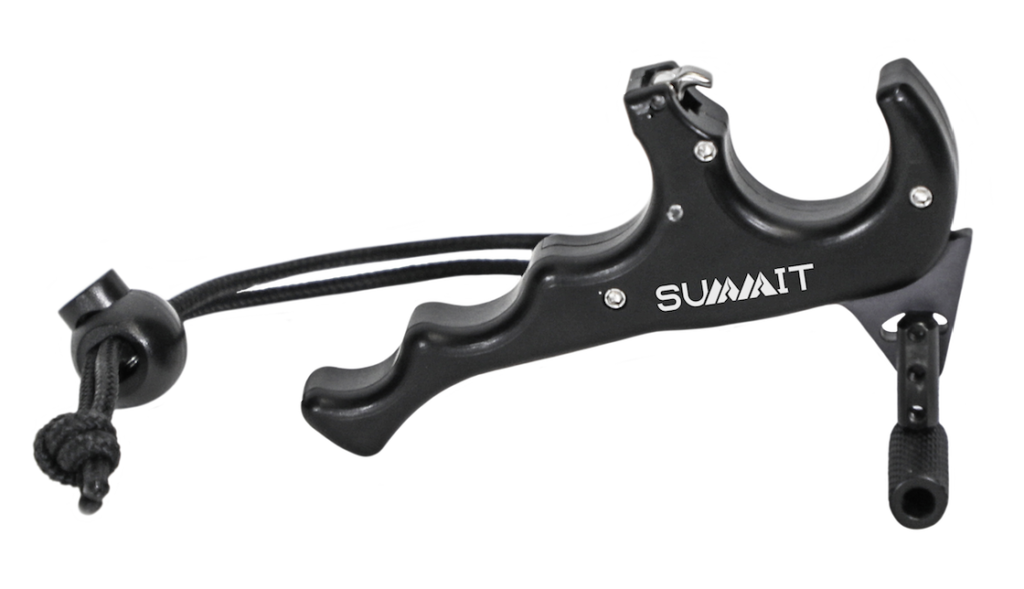 The other new release from NY state manufacturer Scott, the Summit is a lower-cost four-finger release with a open-hook roller sear thumb button and auto-hook return. As you'd expect, it has adjustable trigger travel too, and includes a wrist lanyard.
Price: around £100
www.scottarchery.com
Kinetic Palmaris carbon foam recurve limbs

These beginner/intermediate limbs promise nano-carbon technology with foam core layers to offer extreme stability. The classic limb geometry and high grade 3K carbon creates increased energy and exceptional speed.
These limbs have integrated the limb tip completely which results in a slim profile and a lighter mass weight. They're also reinforced where the limbs connect to the riser for extra longevity. Good show. Available in short, medium and long, 22lbs to 44lbs.
Price: around £220
Available from: www.ssa-archery.com
Easton Avance carbon arrow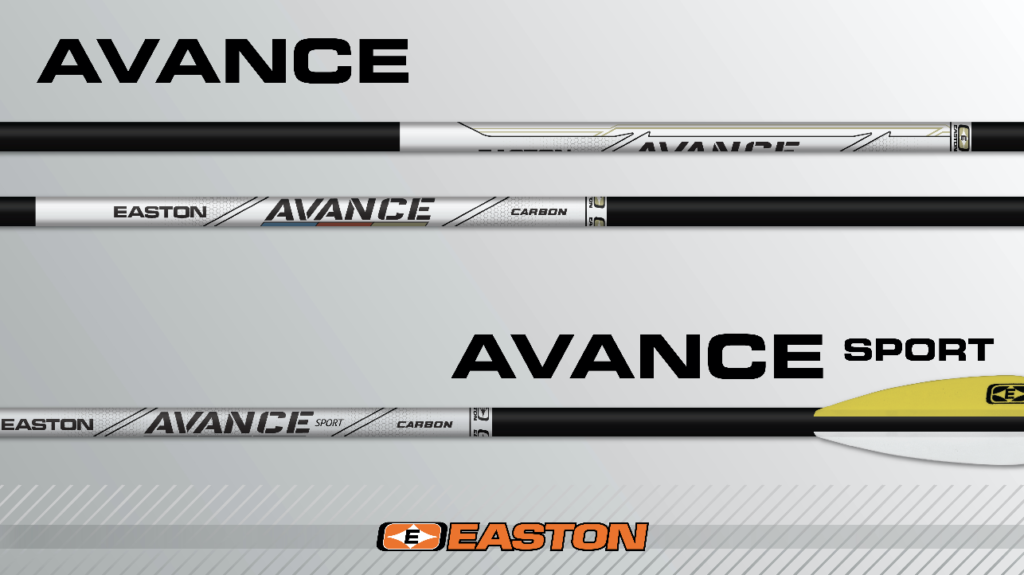 Easton finally released the long awaited narrow carbon replacement for the recently retired ACC arrow this January. The Avance is designed specifically for outdoor target use, and it features lightweight, low profile construction to help keep the shaft on target in crosswind conditions. Easton is offering the Avance with a full line of glue-in target points with choices of pin and direct-fit nocks.
As is custom with many arrow manufacturers these days, the same arrow is offered at different straightness tolerances. Easton are making this available in two 'models': the Avance at ±.003 straightness, and the Avance Sport at ±.006.
Like the ACC it replaces, the arrow series is available in a whopping 16 spine sizes from 340 to 2000 to cover a broad range of recurve and compound draw lengths and weights. UK shooters should be aware that the Avance is of all-carbon construction and may not be acceptable on all fields.
UK price: around £100 for a set of 12 Avance shafts.
Bohning Pocket Quiver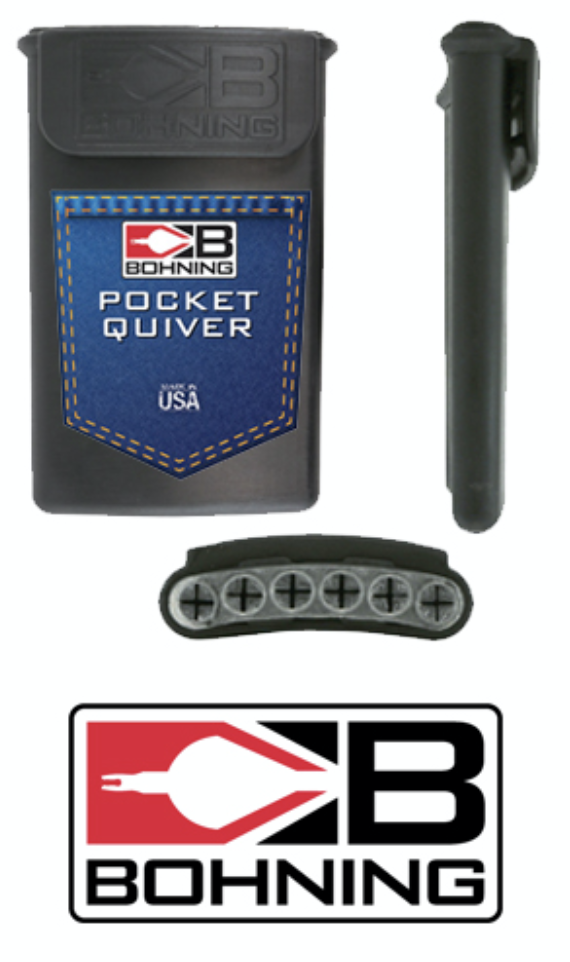 Emergency quiver, ahoy. This provides a safe, convenient, and secure way to carry six arrows of any diameter, and can be slipped into a back pocket or hip pocket, or attached to a belt or pack strap.
With the integrated anchoring clip, it stays securely attached and gives you quick and easy access to your arrows. Handy for that clubmate who forgets theirs.
Price: around £25
Pine Ridge Nitro Split Limb Dampener
Easy-to-use dampeners that fit right inbetween the split limbs with no tools or bow press required. They hold tight and will dampen vibration and noise on compound bows.
These vibration dampeners are made of durable material that can be squeezed into tight limb gaps and stay in place. Use one on top and one on bottom, or you can stack them to make custom colour set ups. A wide range of great colours too. We like.
Price: around £10 for two
pineridgearchery.com

Kinetic Sovren riser
One of a range of high-quality CNC-machined Chinese risers currently on the market, this one is hewn from a solid block of standard 6061 aluminum alloy and comes in at 1290g. The Sovren comes now also as a 23" and 27" riser, weighing 1080g (23") and 1280g (27"). It comes finished in a set of smart anodized colours. We like this one.
Colours in RH and LH.
Price: around £350
Available from: www.ssa-archery.com
Axcel CarboFlax Acclaim stabiliser with X-Vibe

A 0.550 rod as stiff as their better-known 650 CarboFlax rods, with the new new thing; a Mathews-derived X-Vibe rod dampener, which contains a 3oz weight on rubber sleeves which 'rides' during the shot to absorb vibration.
This X-Vibe is fully adjustable up and down the rod, so absolutely perfect for those who like to tweak away forever. The X-Vibe is available for other sizes in their range, too.
The Acclaim features a new carbon fibre twill finish and engraved endcaps. Good to see someone pushing stabilisation into newer territories. Available in lengths of 10, 12, 15, 24, 27, 30 and 33 inches.
Price: from around £300
www.axcelarchery.com
LCA Power Ultimate Press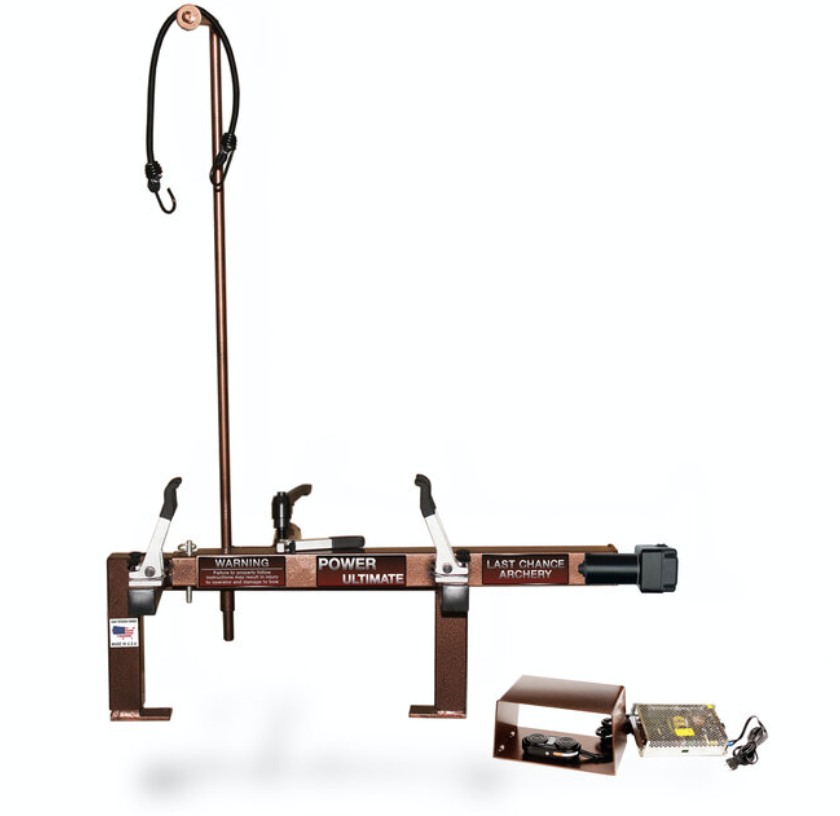 Sounding a little like a finishing move in a classic arcade beat-em-up, this is a powered refinement of the well-known Last Chance bow presses. It can even handle high-powered crossbows. They also have a deluxe version that uses a footswitch. Not cheap. If you're pressing a lot of compound weight, and you want something that can handle it all, you know what to do.
From around $880.
No UK price yet.
lastchancearchery.com
Shrewd RevX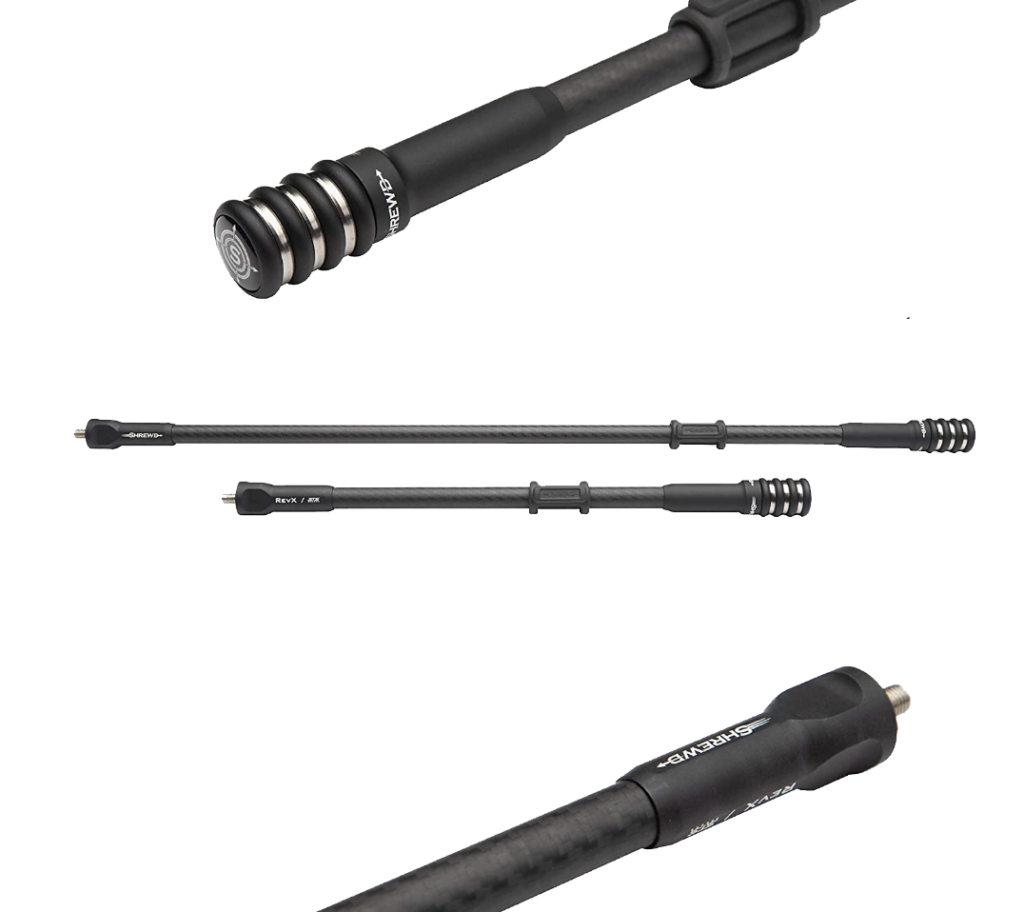 New since last year, the RevX is an advanced stabiliser system coming in a remarkable 16 lengths. It isn't designed to be a separate system for recurve and compound, it is specifically marketed as a multi-discipline stabiliser.
As they put it, "utilizing Shrewd's proprietary .630" diameter STS carbon the RevX series stabilizers bridge the gap between recurve and compound archers to create a stabiliser system that is just as capable at winning Olympic medals as it is dominating 3D podiums."
It uses internally tapered carbon combined with the signature Shrewd 'truss dampening' to give unrivalled damping abilities. With a strong following among serious US archers, this is definitely one to consider.
From £213
shrewdarchery.com
Hooyi Bowstring Finger Guards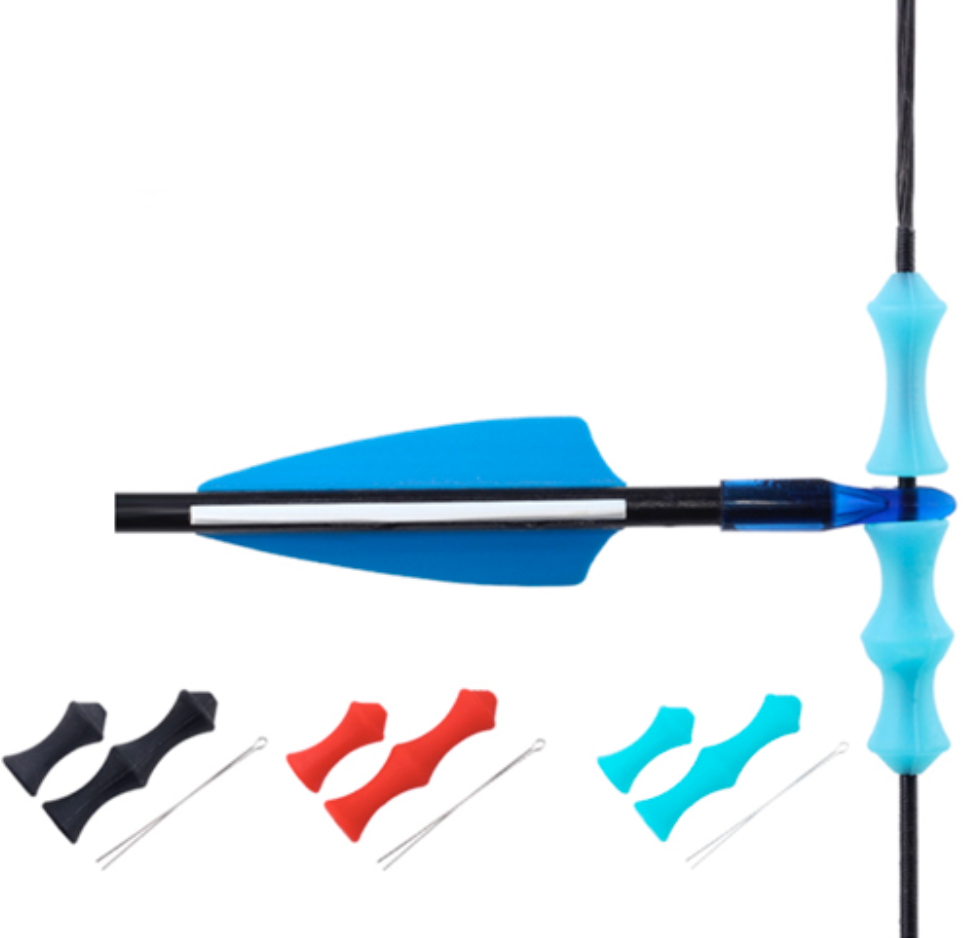 An intriguing product possibly great for training, have-a-gos, or shop display – or those allergic to leather. These medium-soft silicone finger guards attach to the string and act as a nocking point, and come in one and two finger pairs in black, red and blue. I want to have a go, at least.
Price: as yet unclear
hooyiarchery.com
Safari dot target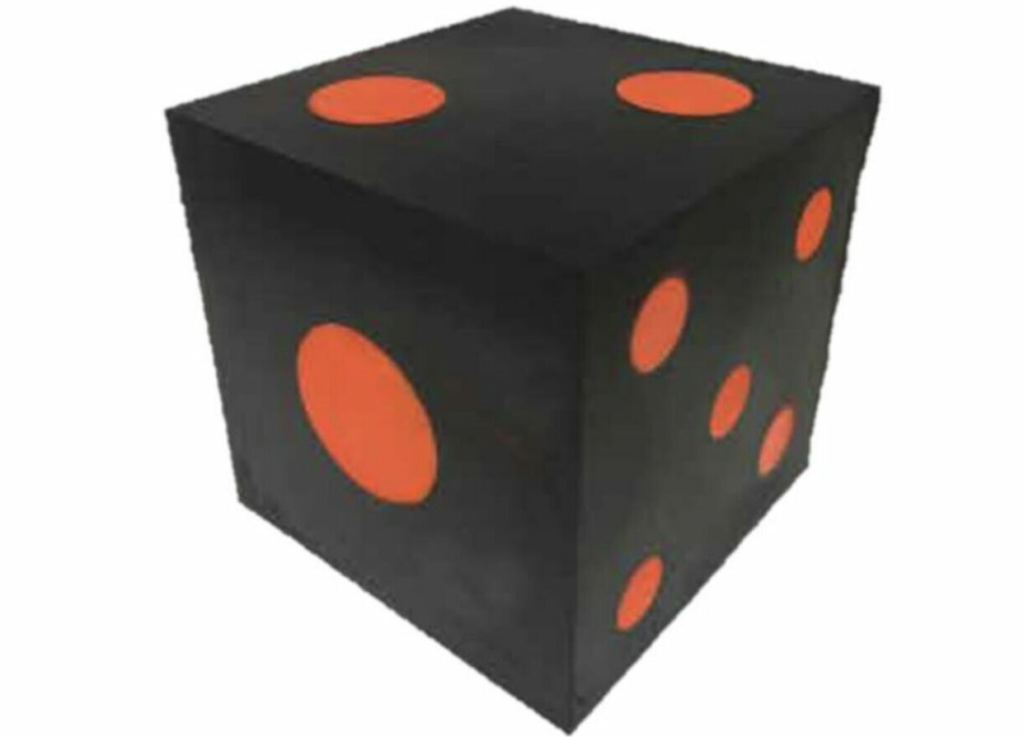 If you've ever wanted to shoot at massive self-healing foam dice, this is for you. Actually, it's a trainer for the specific 3D shoots that use an orange dot as the scoring zone, and the dots come in multiple sizes to assist your practice. Plus, it's a huge black foam die. That's cool enough.
Available in 10x10x10 and 14x14x14 versions.
Price: not yet available
365archery.com
Axcel Weights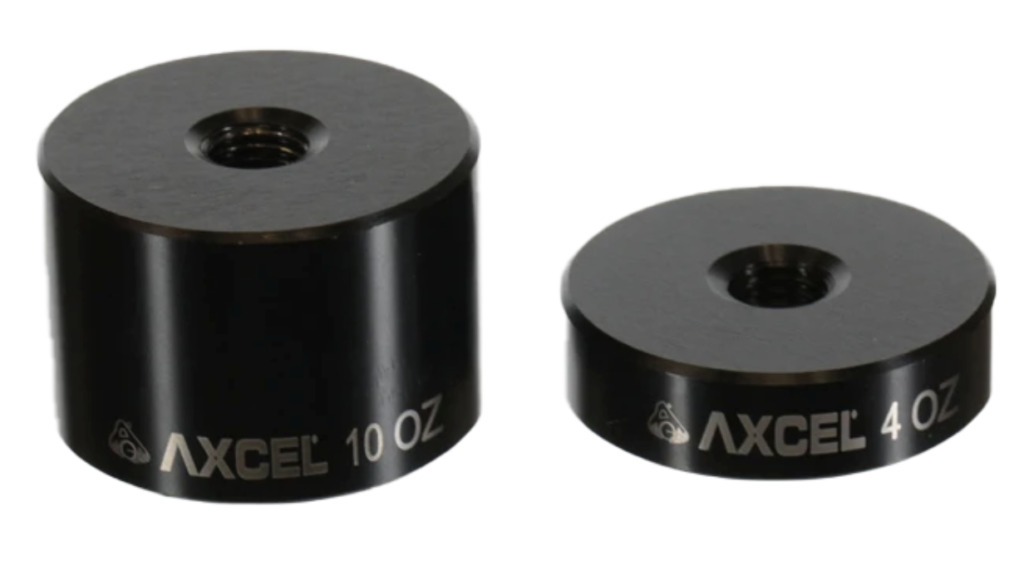 Also from Axcel, some new stabiliser weights, in sexy 'black tungsten' finish, which seems to be all the rage these days. It looks well flash, I agree. 1.25″ diameter, coming in 10oz and 4oz flavours. To paraphrase Henry Ford: you can have any colour you like, as long as it's black tungsten.
No UK price yet
truball.com
Skylon Preminens

Skylon have been making some waves recently as excellent kit for not much cash. These curiously-named brand promise a 40-ton high-density carbon shaft with a straightness tolerance of ±.001.
This makes the Skylon Preminens a seriously impressive competition arrow for outdoor recurve and compound archery for the price. Available in spines 350, 400, 450, 500, 550, 600 and 650. Break-off points and pins available separately. Here they are in their 12 pack.
Retail Price: around £200
Available from: www.ssa-archery.com
---