Part 7 of a series on independent archery businesses. This month: regular Bow columnist Adrian Tippins on his finger slings.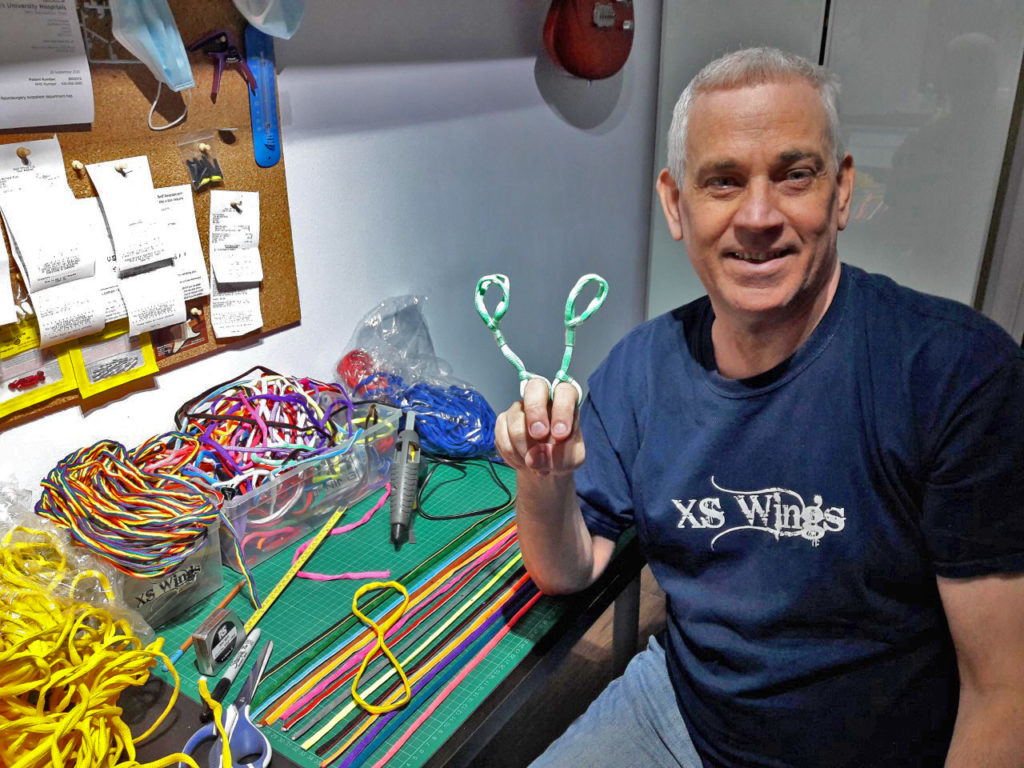 I make custom made arrows and carry out renovations to existing arrows. I also make deluxe double and single loop finger slings.
I never really wanted to be self employed or run a business. I was made redundant in 2011. The redundancy came at a time when I had a lot of health issues. The business was born out of just doing what I could, and playing to my strengths. I was coaching at that time and I wasn't happy with the arrows and finger slings that new archers were purchasing. I knew that I could do things better.
I had to work out an optimum sling size that was going to suit most recurve and compound shooters alike. The prototypes were then destruction-tested to see just how much punishment they could take. The slings were also given to a host of top-tier archers to use in a real world test, I knew the slings would get a very high rate of use in varying environments. I caught up with Adam Ravenscroft at a tournament around three years after he has received some slings to test. He was still using the same one after all that time. It had been around the world a few times and was still performing well.
Sling sales started pretty much from the get go in 2012. Originally I focused on providing two types of slings in around ten key colours that would find favour with most archers. My slings can now be found at five UK retailers, and you can order directly too.
The slings are a little different to others in the fact that the material is super soft, padded and has an oval contour. This is much kinder and nicer feeling on the fingers compared to paracord versions. This shape also spreads the load better too. I get the factory to make bespoke colours and colour combinations for me, so I can make limited edition runs. I made Tri-Colour Team GB slings in 2016 and most recently LGBTQ+ rainbow slings to celebrate gender diversity and equality in our sport. I currently offer around fifty different variants so most people can find something they like.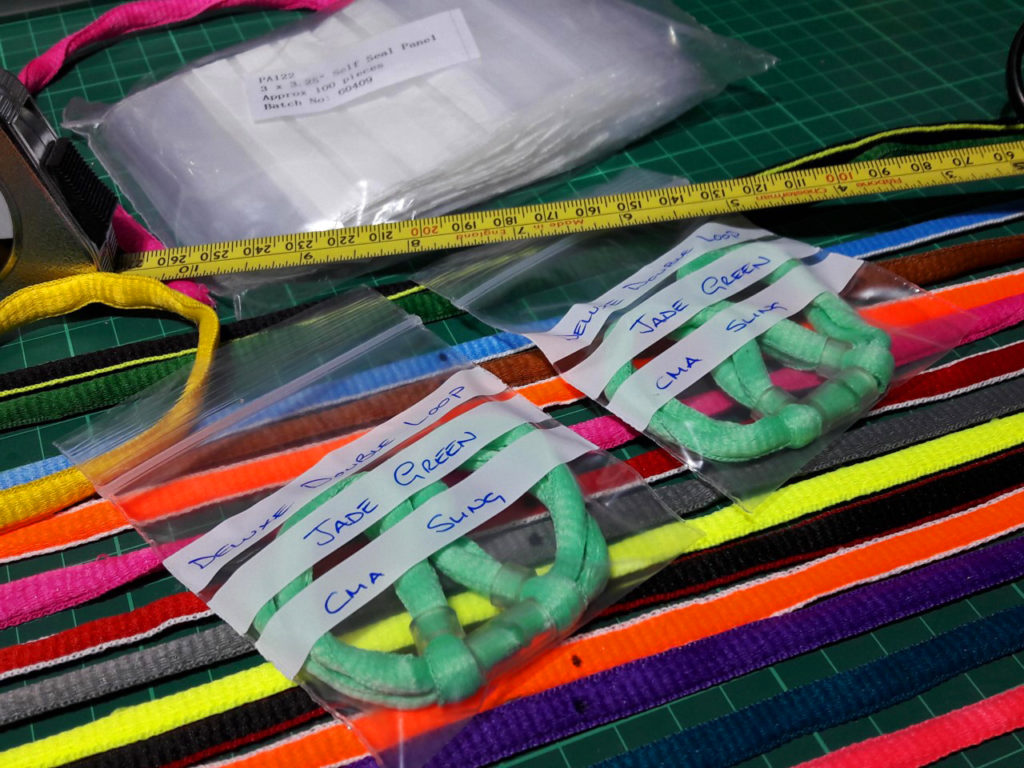 I deal with all aspects of the slings myself, including the manufacturing and packing. They tend to get made in the more quiet times between arrow building. The hardest part about making them is that it's repetitive and very boring. Normally it's just me and the radio for company. The biggest enjoyment from me is knowing that I have provided a quality, well made product that is going to enhance someone's performance. I do have more than a touch of the mad scientist/inventor in me so it's also really nice to see what starts out as an idea become a tangible product that you can literally hold in your hand.
Custom Made Arrows has become well known for being obsessed with perfection and our customers really value that ethos. Word of mouth has been really powerful for us, and the quality of the products speak for themselves. We do have a busy Facebook page and encourage people to come and follow us to see all the great things we're making.
Coronavirus has really hit small businesses very hard. Archery is a seasonal business and the restrictions hit hardest at the most lucrative time of year. The accounts show a 75% profit loss over last year. I'm really grateful for the Government grant that supports the self employed. I have been lucky that CMA has quite a loyal customer base. We have managed to do everything we needed to using technology without a dip in our advice & service levels.
I think the industry will be affected for quite sometime though. 2020 will have seen a vastly reduced numbers of new archers coming into the sport, and less disposable income around. I have also seen a lot of people not returning to archery. There are a lot of club archers who enjoy the social aspect of the sport; this type of archer is quickly losing interest now that the "social" element is being removed from the sport. Obviously, it's harder to socially distance indoors which causes logistical problems. All we can do is to wait and see what happens next.
My advice to anyone starting a business would be: No matter what you do, always do it to the best of your ability and do it with passion. Listen to the customer and do be afraid to go the extra mile to ensure customer satisfaction. Give an unrivalled personal service, people will respect you for that.
Visit custommadearrows.co.uk for more. Email info@custommadearrows.co.uk or message directly through the Custom Made Arrows Facebook page.
---