Part 4 of a series on independent archery businesses. This week, Sjef van den Berg of Triple Trouble, makers of The Grip.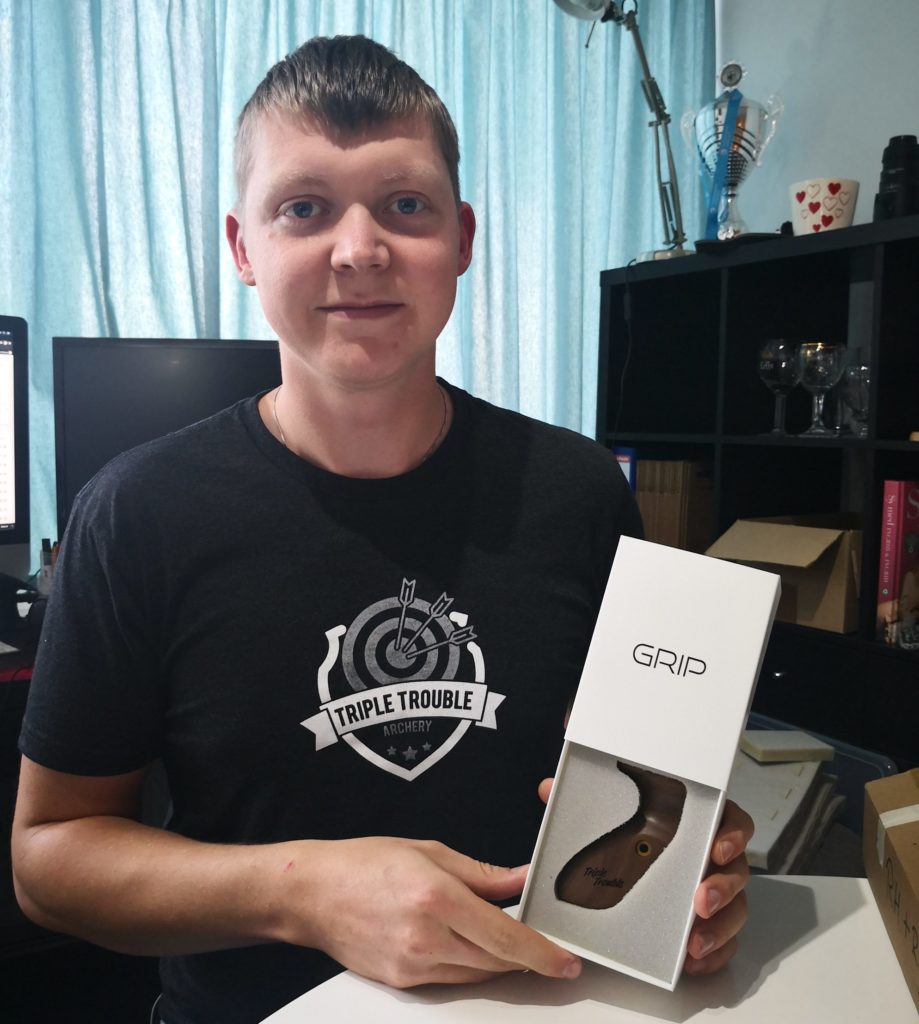 On paper, Triple Trouble Archery is my 'company' but in practice, Gijs (Broeksma) and Jaap (Bolt) are a big part of it. Jaap is more hands on and Gijs is more behind the scenes but we all work together to make everything as seamless as possible.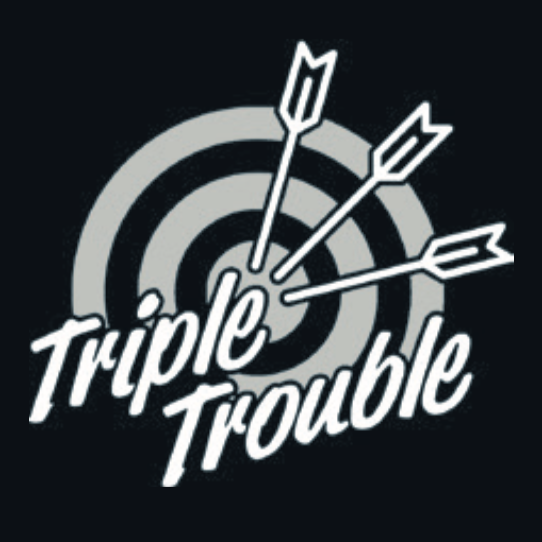 It all started with a very basic idea. I made a grip out of wood and plumbers putty of which almost everyone immediately liked the feel when they held it. When I brought it up casually at Jaap's dinner table, he immediately started thinking of ways to do it in a manner that its reproducable. We first wanted to cast it out of resin, but I found out I love the way a wooden grip feels and reacts, so we went with that.
We wanted someone to make a 3D scan of my first iteration of the grip. We couldn't find anyone to do it professionally that was in our budget, before Jaap's brother stepped in. He worked tirelessly on the scan to make sure it was suitable for machining and in the meanwhile, we looked for a company that could do that part for us, as a 5-axis CNC machine is very, VERY expensive.
We sold 15 grips in the first day on sale, which was huge for us as we were very nervous if people would actually like our idea and would buy without trying. We knew that if people could hold the grips they would be sold for the biggest part but getting it without feeling it was a worry for us. After people got the grips we pretty much only had good feedback!
This is my first enterprise. I took a deep dive into the business life, which means I make mistakes still, but it's an interesting world. Manufacturing is something I learned about a bit in my education (which I unfortunately didn't finish) when I studied Human Technology. I would have maybe finished that if archery wasn't such a big thing in my life.
I like to see the whole order unfold. From getting the order in, seeing what I have to do with it and getting it to the customer. For the design, we spent countless hours around a table at first, and eventually video calling to get this whole style going, from packing tape with our logo on it to what the actual packaging should look like. I love thinking about the logistic part of all of it.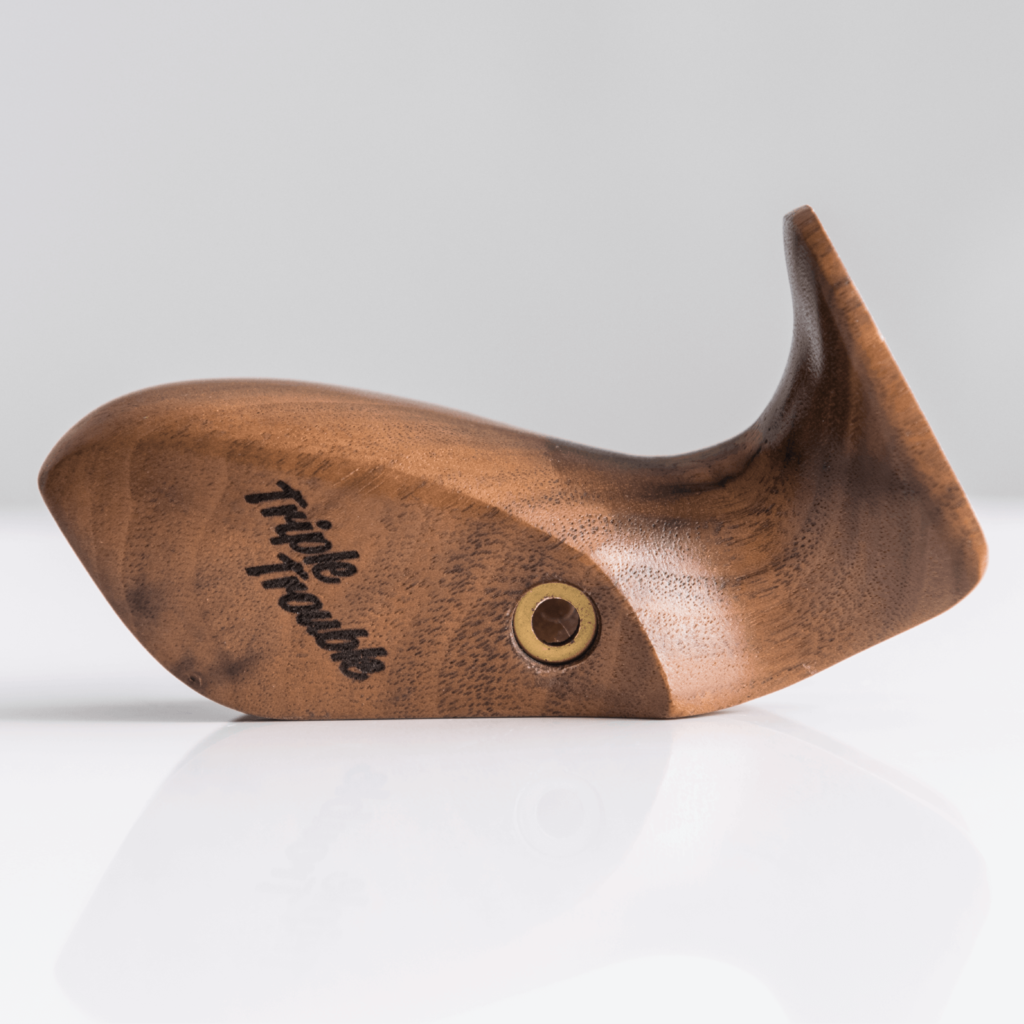 I try not to over-advertise our business. I want people to know that I think the product is good enough to market itself. This grip is the exact grip I shoot with myself, and I wouldn't make any concessions to my set-up. I truly believe that it is a very universal design and we are working hard to get a version for Win&Win out soon.
The hardest part of making our grip is actually time management. Jaap has a full-time job and Gijs and myself are full-time archers. Gijs studies on the side and I work at Dutch Bow Store in the Netherlands part-time. To then also spend the evening working on development and also find time to make videos has been a struggle, even if we enjoy it.
What is unique about us? We make a grip that is very universal. It fits most people well (I have fairly large hands and Jaap has rather small ones), and it's made after extensive testing. I really love it when people tell us it just immediately felt better than what they had before. I obviously designed the grip to make my hand as comfortable and relaxed as possible when I am shooting and it's very satisfying to hear when people get the same effect.
We have sent grips all over the world. We also sent a whole box of grips to Shibuya Archery so they can distribute them in Asia! I personally laser and finish off the grips in my living room, pack them all with my own very hands and all of those boxes I pack are going to all corners of the world. It's cool.
Obviously this whole time has been weird for everyone, not just for business owners. We are lucky that our store is online-based. It has been difficult but we are powering through and I can luckily do everything from my living room (to my fiance's great frustration).
If you are starting a small business in archery, get your intentions straight. Write down your goals and work for them. Make sure you plan everything out and don't rely on just one idea. Network with people and always be sincere.
Visit tripletroublearchery.com for more
If you are an independent archery manufacturer with a story to tell and you want to be considered for I Made This, please email the editor.
---