Sara Lopez has hit the headlines once again, as the Colombian archer has posted the highest-ever recorded score for the World Archery 1440 round in history, shooting 1424 at the Colombian National Games. The previous record in the women's compound round was set by Germany's Kristina Heigenhauser, and had stood at 1418 for two years. Lopez beat that score by six points overall, with the following distance scores: 353 at 70 metres, 355 at 60 metres, 356 at 50 metres, and 360/26X at 30 metres. Her total is also more than the men's world record set by Peter Elzinga, which is 1419, but which features 36 arrows at 90m instead of 60m.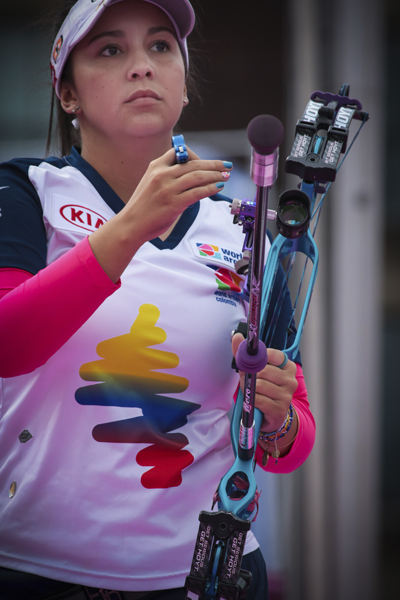 She also set a new distance record for the 50m segment, eclipsing Jamie Van Natta's 2007 record by two points, just weeks after she successfully defended her World Cup Finals title in Mexico.
She now holds the 1440 round, 50m distance, 72-arrow 50m qualification round and 15-arrow match score records for the women's compound division – four of the seven active records available.