Sara Lopez has set another world record! The Colombian compounder shot 708 out of a possible 720 for the 50m ranking round at the Antalya stage of the World Cup, breaking the previous record (which she also held, having shot it during the Colombian team selection shoot) of 706. She also holds the world record for the 15-arrow match, of 150 10X. She holds the world best score for a 1440 round too, of 1416, which, although it's a new Colombian record, can't be classed as a new world record because the shoot wasn't world record status.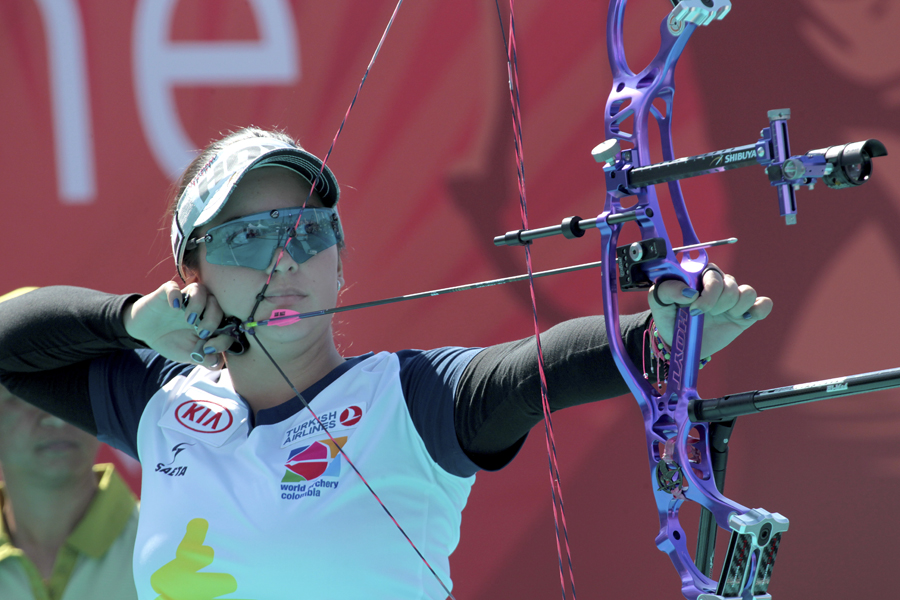 She isn't the only compound archer setting records however, as Denmark's Stephan Hansen has shot a 714 in the compound 50m 72-arrow qualifying round to set a world junior record.
David Drahoninsky and Eleonora Sarti also set new world records, at the Para Archery world ranking event in Almere, Netherlands. Drahoninsky, from the Czech Republic, beat his own W1 open record form last year's European Championships of 670 with a score of 674 for a new record. Eleonora Sarti of Italy, meanwhile, beat Karina Granitza's previous record of 665 for the 50m round by 10 points – shooting 675 for the new record.