Part 1 of a new series on independent archery businesses. This week, we meet up with Aris Korbetis of RCore.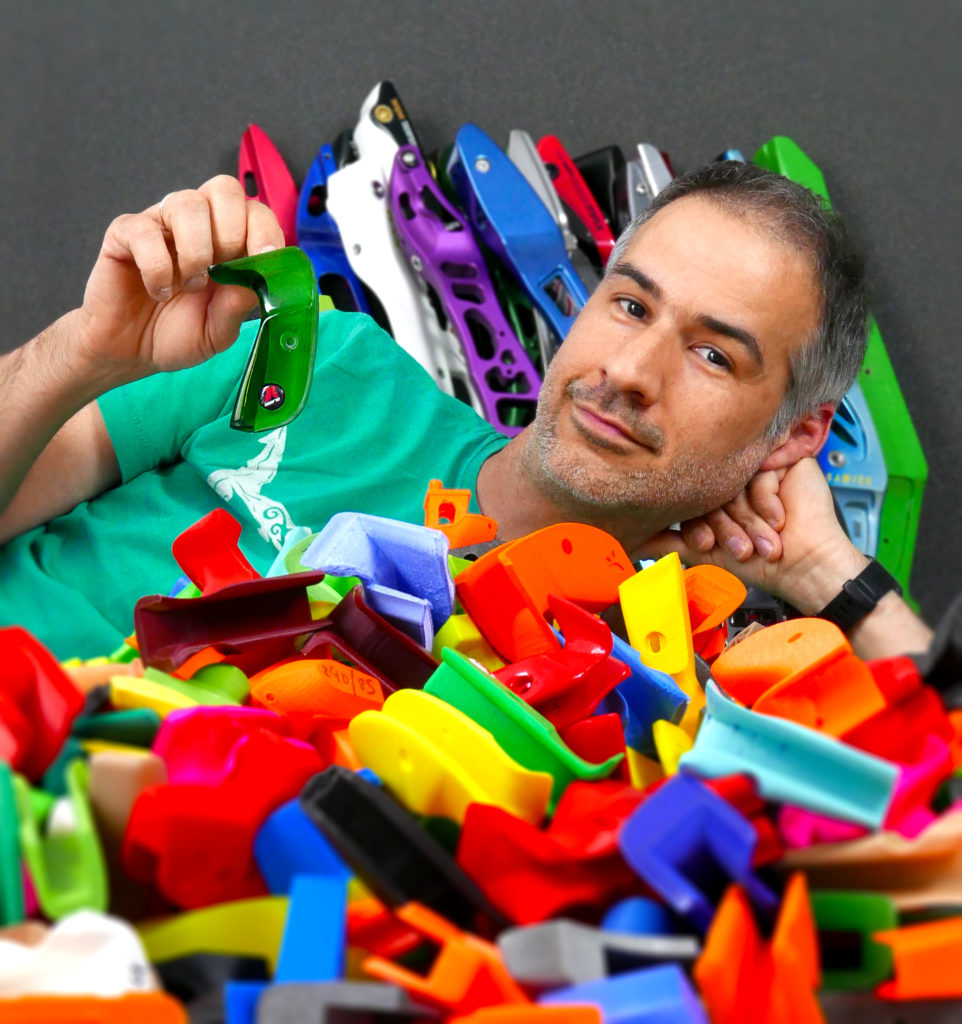 RCore designs and produces custom aftermarket grips for recurve risers, tailored to each customer's needs. There are four main designs that can be customized and produced in a variety of colours and materials, from simple 3D printed plastics to resin-based, glass-like grips.
RCore is a two-fold name. One is that R comes from my name (AR-is) and Core sounds like my last name (KOR-betis). The other is that grips, being the major human-bow interface, are at the very 'core' of AR-chery.
The business started due to the need for a solution to my own problem with my bow grips. I wanted to make a comfortable grip, with a shape that would promote repeatability in placement and execution, that would "disappear" when shooting and I wanted that same grip for all my risers (I had three at the time).
Validating the designs resulted in the current four designs that Rcore offers as a base. My first official sale was in May 2019. At that point, I could never imagine it would be embraced so warmly by the archery community to produce a sustainable business.
Grips, as a product, have two factors that weigh in for a purchase decision. These are form and function. For function, word of mouth, testimonials and trying your friend's grip would work. For form though, the internet is a magical place and pretty pictures work wonders; people can get a general idea of both quality and possibilities.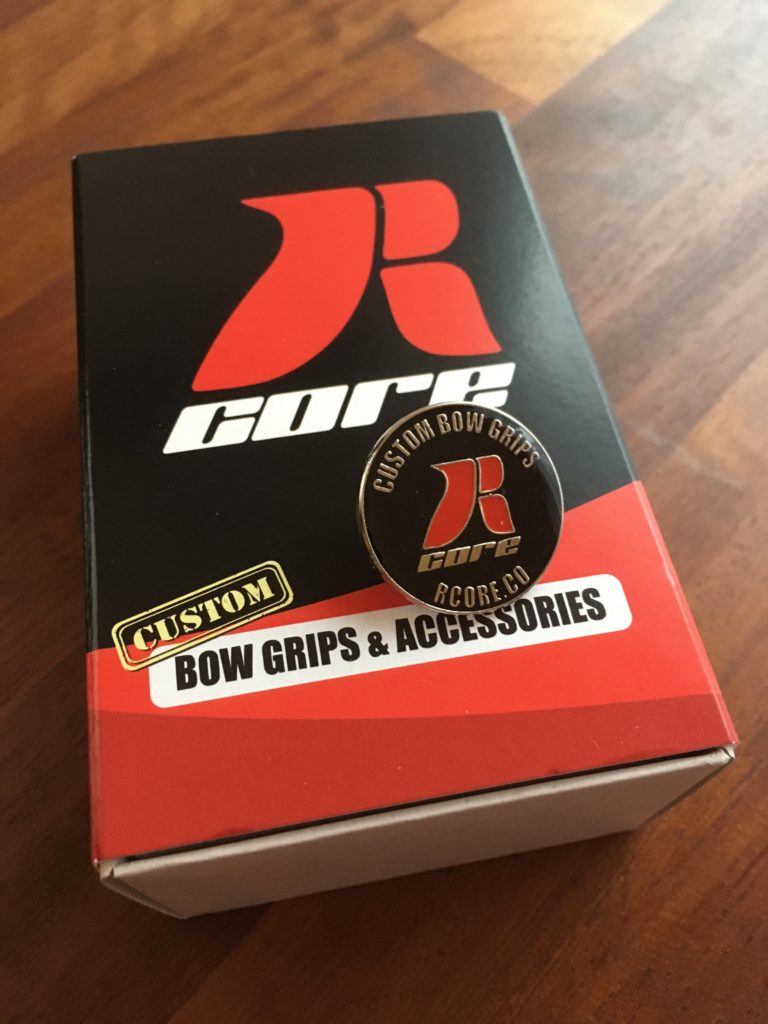 The hardest part is not being able to provide the customer with a hands-on trial before committing to a purchase. The upcoming RCore products address exactly this with a couple of different approaches. My short term goal is to get archers to know the Rcore grips first-hand by taking part in tournaments like an exhibitor and not just as an athlete.
When a customer shoots her bow with her new grip, for the first time, that is the most exciting moment for me. I might not be there to experience it but, from the feedback I get, it must be the same "aha" moment I had when I tried my own ideas. The bulk of sales is the US, the UK and the EU countries, but I've shipped grips to New Zealand, Canada, South Africa, Iceland, Argentina, China and many others.
Like most businesses in the coronavirus era, Rcore took a hit, but recovery was quick. The main pain point was transport and materials. On the bright side, this small dip provided some much-needed extra time to come up with new, fresh ideas.
I've always been a positive person and always saw the bright side of a bad situation. This is exactly what I did now. That slow-down, will probably provide the fuel to speed things up later on. As for archery, it is a sport that can easily support social distancing and as soon as this is over, we will be back in our much loved arenas to compete.
Every person has her own hands, and with it, her ideal grip. So, the unique offering of RCore is that, while you can pick up a well-designed grip that fits 95% of the cases out there, there is always the option to request some customization that would not be possible in any other case.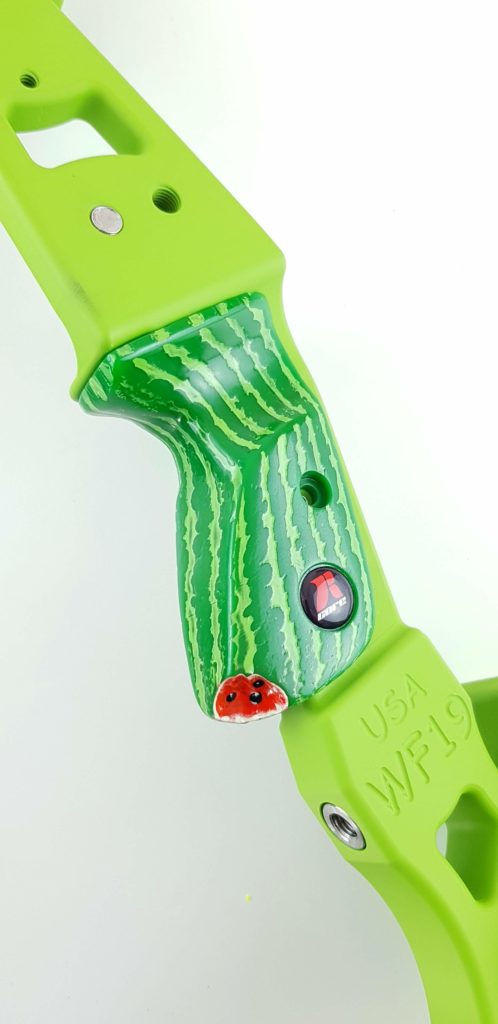 For example, I've made grips for very large and very small ones that fit spot-on. I've made grips for injured hands, with reduced mobility. And of course, there is a vast array of visual customization with colors and textures that range from stone to wood, marble and glass. This is surely a bonus on the shooting line, as you need to feel awesome to shoot awesome.
I could not do what I do on my own. There are people that I work with and help with the minutiae of running the business. This frees me time to work on designing and producing the grips and other products and, (the best thing of all), connect with archers that want that something special in their hand.
If you love what you do, and put your mind and heart into it, you increase the chances of making it work both for you and for your customers. And just asking yourself if you want to do what you do, for the rest of your life, will give you an answer immediately. I surely have no problem doing it for as long as I can. I really enjoy both the generative process and the loving feedback I get.
Visit Rcore.co on the web for more.
If you are an independent archery manufacturer, making something special, and you want to in I Made This, please email the editor.
---