TRUBall Release aids and Axcel Sights have been announced as the newest partners of the European Archery Festival. The deal  will see the American firm become title sponsors of the tournament.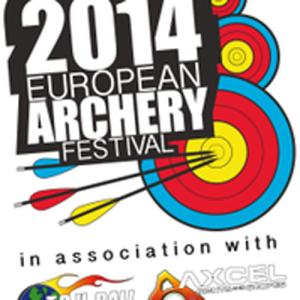 Brandon Reyes, TRUBall Release/ Axcel Sights director of marketing, said, "Our Achieve range of tournament sights are drawing thousands of archers to TRUBall Release/Axcel Sights products. We released them in 2013, and they've proved really popular across the world. It was a great time to build on the success our products had at London 2012. Oh Jin Hyek won individual gold, Michele Frangilli team gold and the men from Team USA took team silver, all shooting Axcel sights."
With over 1,000 archers expected at the event in Telford in January, members of the Axcel/T.R.U Ball pro-staff will be there, aiming to pick up Indoor World Cup ranking points ahead of the final in Las Vegas. There will also be a dedicated trade stand, where archers and visitors can look at the range direct, and will host two seminars on getting the most out of any archery setup.
Gary Hargreaves, event director, commented, "We're doing our best to offer a higher level of tournament to the archery public in the UK and Europe, and that's what has driven this agreement. It's recognising that with TRUBall Release/Axcel Sights we can make the European Archery Festival the gold standard for tournament archery events."
You can register to shoot or buy spectator tickets for the European Archery Festival in association with TRUBall Release/Axcel Sights by heading to www.europeanarcheryfestival.com.
The European Archery Festival is also on Facebook (www.facebook.com/EuropeanArcheryFestival) and Twitter (www.twitter.com/EuropeanArchery).
Enjoy loads of great archery resources, find local dealers and get more information on TRUBall Release products at www.truball.com and Axcel Sights at www.axcelsights.com.