Fresh on the market, we have a bunch of accessories to go with your shiny new bow
Ultraview Contour Knob and Helix Knob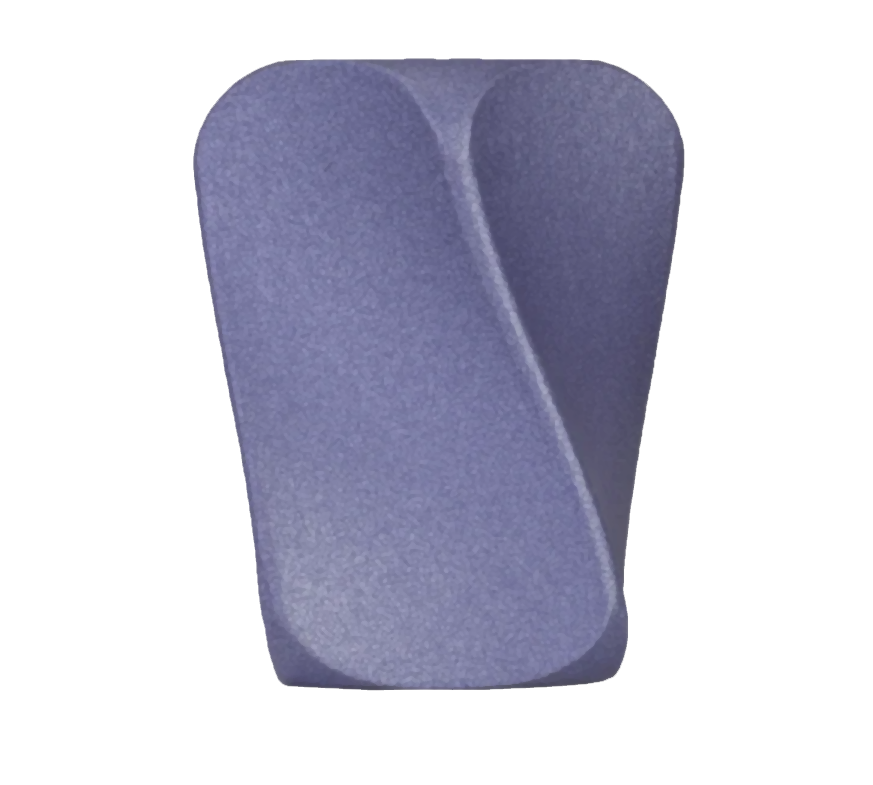 Stop sniggering at the back. These are Cerakote-coated (a kind of ceramic) knobs to fit most compound thumb releases. The Contour Knob, with non-slip tight grooves and an "ergonomic dished contour", is designed specifically for thumbs.
The Helix Knob, a slightly better established accessory, has a handful of ridges designed to fit into your thumb knuckle crease and creat new reference points. Come in a variety of lovely soft colours. 
From £18
Available from Merlin Archery
Morrell High Roller Foam
Do you like to gamble? Are you missing Vegas? It sounds like you need one of these at the bottom of your garden. Morrell's High Roller is made of solid poured foam and is designed to stop both target (field) points and broadheads, although they don't recommend you pile in with the latter.
It measures 13in on all sides, is weather and fade-resistant and will handle high-velocity compound arrows without a problem. As with all multi-sided targets, don't forget to rotate frequently. Comes with carrying handle.
From $130 
More at www.morrelltargets.com
Easton Match Grade Field Points
Easton is introducing a new line of field points, designed for "high-level archery practice". The Match Grade Field Point shape is designed to replicate bullets with an elongated tangent that enhances long-range shooting accuracy while being easier to pull out of a target. Made of stainless steel, with a dark polished nickel finish, the 8-32 threaded points come in five sizes, in 100 or 125-grain weights with the 11/32 diameter size offering an additional option of 150 grains.
Price TBD
Available from all Easton dealers
Bignami Exe Sideral Sight
Bignami is an Italian behemoth in the archery industry, both manufacturing and distributing products. The brand likes to find gaps in the market, in this case for a quality Olympic sight selling for a significantly lower price than the best-known top-end sights. The Sideral takes a few cues from the big boys, with an anodised aluminium frame and a quick-release pin, plus the now-standard "micrometrical" horizontal and vertical adjustments. Available in three bright colours plus a greyish black.
From €163
More at www.bignami.it
Hamskea Waypoint Arrow Level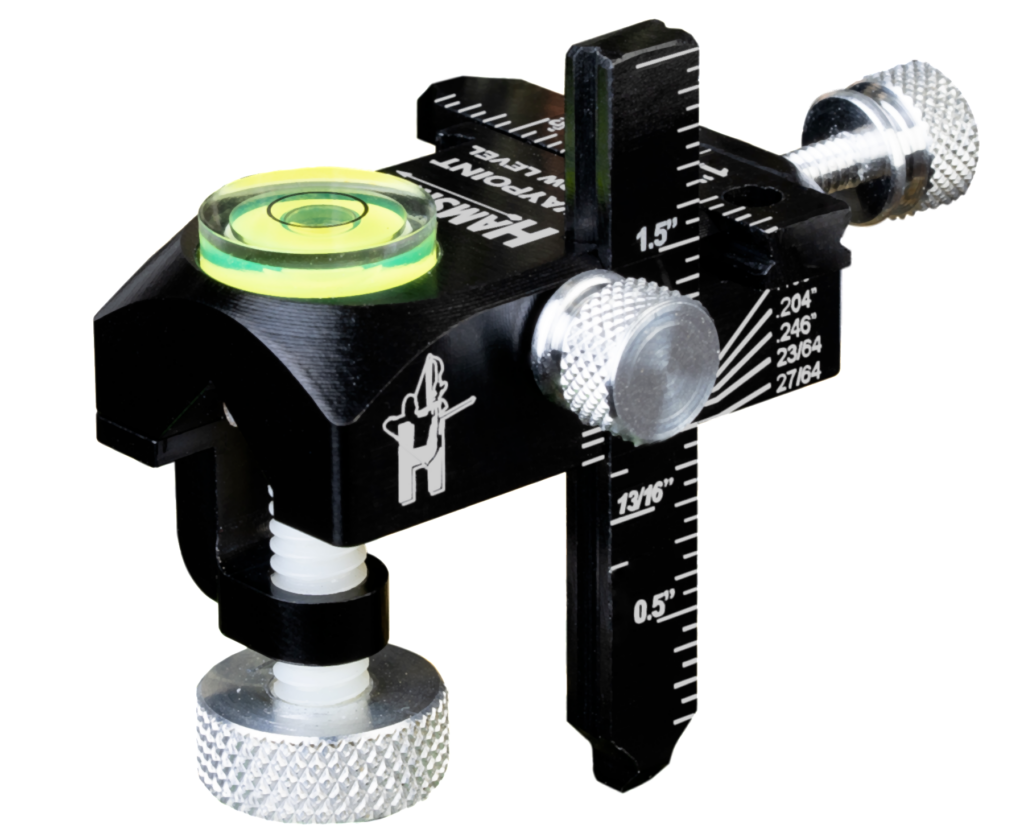 Brand new for 2023, the Waypoint Arrow Level takes the guesswork out of setting your arrow rest. It lets you easily measure the exact vertical and horizontal position of your arrow in relation to the riser shelf, and will be extra-useful to archers who have to change arrow diameter through the season.
Made of machined aluminium, the Waypoint Arrow Level is built solidly with two laser-engraved rulers to measure both your centre-shot and arrow height at the same time. It is designed to fit any bow and to be used with any style of launcher or blade.
From around £90
More at www.hamskeaarchery.com
MD50 Shot Saver And Release Trainer
This pair of training devices from MD50 (the Release Trainer is pictured) are now more widely available. The Shot Saver is for warming up muscles. It comes in three colours for 22, 28 and 32lb draw simulations and is made from latex with formed aluminium inserts. The Release Trainer is designed for you to shoot like a compound, with a D-loop and practice releases, or work on form, anywhere you care to. It comes in two flavours depending on draw weight. Good stuff. 
From around £30
More at www.md50gear.com
Bignami Booster FortyStix Stabilisers
Another Bignami product aimed at a gap in the market, tackling one of the more familiar but simple products in archery – carbon stabilisers. These use what they call "46 ton" carbon for maximum rigidity with a thin profile against wind.
They come with 5-16 threads and CNC machined and anodised aluminium bushings – like many other carbon stabs on the market. Stabilisers are notoriously difficult to judge and review, especially as so many are made in a similar way. This are middlingly to higher priced. See if you can try them out. 
From around €180 for a longrod 
More at www.bignami.it
Hawke Vantage binos
We had a (thankfully rare) reader complaint that we were reviewing some rather too high-priced optics in recent roundups. Luckily, at the ATA we found and got to try out something that represents some rather better value and is widely available in the UK, too.
They looked great on the floor, and there are plenty of in-the-field reviews that agree. The Vantage line of binos is available in several configurations, all of which should be enough for 70m targets, and have all the modern features in a hard-wearing coating.
From around £139 for the 10×42 model 
More at www.hawkeoptics.com