Outdoor archery brings a different set of demands for the archer and their equipment – so here's a selection of the best outdoor shooting gear
Base layer
Summer might be approaching, but that doesn't always mean it's short-sleeve weather! This shooting top from Errea Active Tense is a slim-fitting under shirt you can wear under your regular shooting shirt to offer additional warmth, but it has the added bonus of resin strips bonded into the fabric that have been designed to increase muscle support. Acting a little like support tape, these strips are placed across the back, around the shoulders and cross the  upper arms to cover the elbow joint, with the intention of reducing muscle fatigue.
Machine washable and quick to dry, it's available in sizes XS, S, M, L, XL, XXL and two colour options (black/yellow and white/blue)
£79 – Wales Archery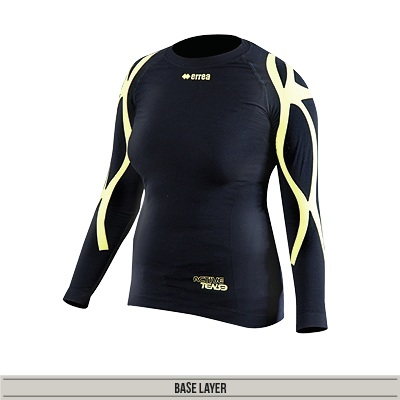 Hawke Spotting Scope and Tripod
This handy package is a great option for any target archer, comprising a scope with 20-60 adjustable zoom and a 60mm objective lens, and a fully extendable tripod with a maximum height of 156cm. The scope has fully coated lenses and a twist-out sunshade, and comes with a carry case for travel and storage.
£155 – Quicks Archery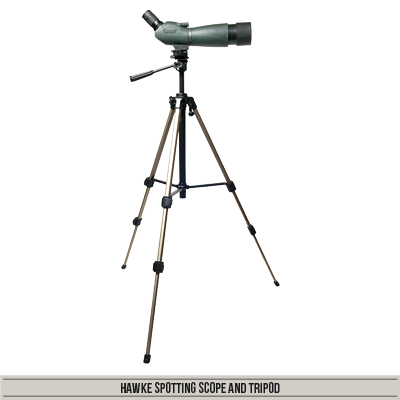 Bucket Hat
Custom chest-guard maker Artebo has released a new range of bucket hats, in a variety of materials. The soft shape and narrow, sloping brim keep it comfortable to wear and avoids any risk of string interference, as can be the case in larger visors.
They are available in a variety of materials: a new three-layer, 100 per cent waterproof ripstop laminate with an intelligent membrane structure that's designed to contract in low temperatures to keep more heat in, and expand in warmer ones to let more heat out; a laminate soft-shell with a fleece liner for colder climates; and a lighter breathable fabric for warmer temperatures that is nevertheless still water resistant.
From €55 – Artebo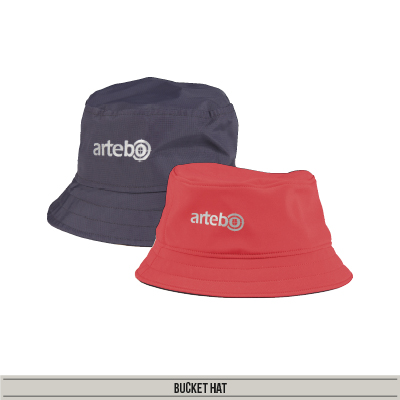 Shooting Sleeve 
This shooting sleeve uses a flourine-free fabric for an environmentally-friendly, breathable, water-repellent addition to your shooting apparel. Suitable for use on bare arms or over layers and jackets, it has a soft elastic grip at the top to hold it in place and is available in sizes XS to XXL.
From €19 each – Artebo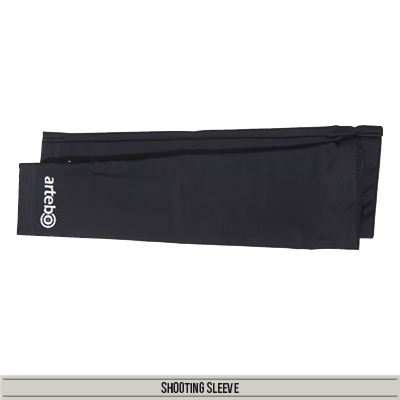 Impulse First Flight Vanes
Impulse First Flight Vanes won't "melt" in the rain like feathers! The Impulse First Flight Vane was designed for archers traditionally using natural feathers. The Bohning Company modified the well-known Blazer material by injecting it with microscopic glass beads in order to create the Impulse material, and this modification has rendered Impulse plastic ultra-supple and lightweight, meaning the First Flight Vanes perform similarly to feathers but without the tendency of feathers to collapse in wet weather. The suppleness of the Impulse material also aids with clearance issues as it folds down on itself upon contact with the rest or riser.
Available in nine colours, the vanes measure 4 inches (102 mm) in length and 0.5 inches (12.7 mm) in height, with a weight of 7.5 grains.
£2.59 per dozen – Merlin Archery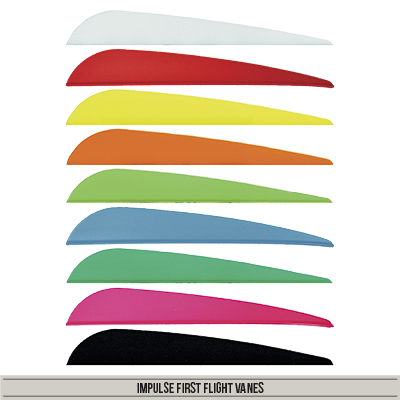 Socx Archer's Towel
A modern take on an arrow tassel, these towels are ideal for taking with you on outdoor shooting days. Featuring the text 'Eat, Sleep, Archery, Repeat', they have a standard terrycloth back to dry your hands, grip (or even your whole bow) and a microfibre front perfect for cleaning and drying the fine bits of equipment like your scope, tab or release aid. It has a carabiner clip included, so you can attach it to your quiver.
£8.70 – Clickers Archery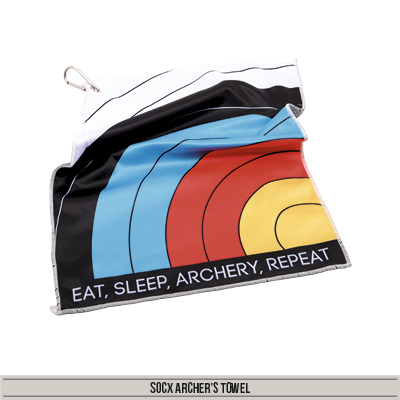 Mathews Elevation Nerve Field Quiver
This slim, lightweight quiver is a great outdoor option. Featuring a large zipped storage compartment for all your accessories, as well as a secondary mesh pocket, it has a three-stage carbon tube arrow divider, two accessory sleeves, a pen sleeve, and two D-rings. It's built from a water-resistant PVC-backed fabric, and features drain holes so it doesn't collect water in wet conditions.
It's also available as a kit, which comes with a belt and a release pouch.
£64.50 (kit £89.50) – Clickers Archery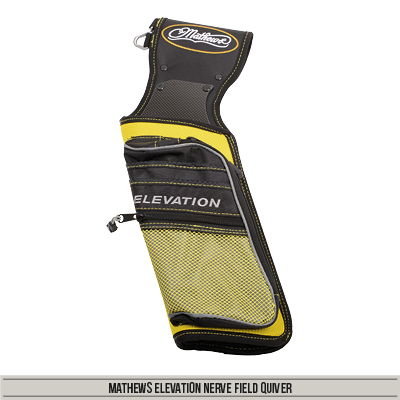 Leupold Mckenzie 8×42 Binoculars
A good set of optics are a great asset if you're shooting long distances, as it allows you to spot your first shot and adjust accordingly if you need to. These Leupold Mckenzie binoculars offer great optical clarity at all magnification ranges, and a second pair of binoculars and a spotting scope are also available in the same range.
£175 – Clickers Archery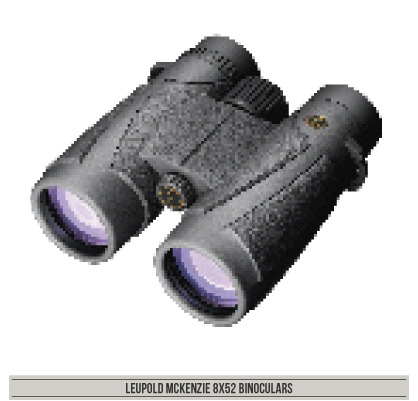 DIY Arrows
If you're looking into a new set of arrows for the outdoor season, why not consider making your own? Shire Archery has everything you need to create your own arrows, from
shafts and piles to fletchings and silk – but also offers complete sets from £75 per dozen.
Price: Various – Shire Archery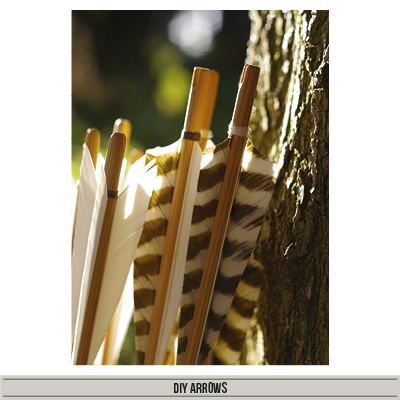 Target Umbrella
With a quick auto-open feature, this sturdy umbrella has a 52-inch span to keep you and your scoresheet dry on the way to and from the target. It has fiberglass ribs and a grippy rubber handle, and is finished in a bright target design.
£17.50 – Quicks archery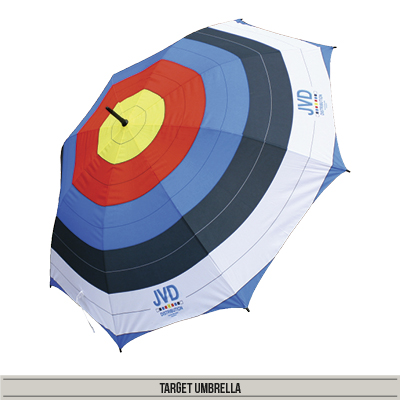 Belt Bag
A belt bag developed with archery in mind, to keep those odds and ends close at hand when you're out shooting. This handy little pouch measures around 15x11cm with a traditional look and antler button.
£24.99 – Shire Archery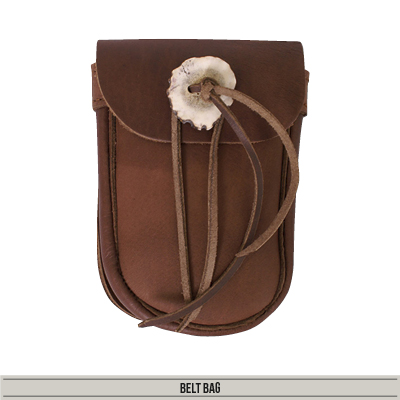 Hoyt Cap
Keep the sun out of your eyes with this bright Hoyt cap. 100 per cent cotton, it has a Velcro adjustment strap at the back and a graphic logo on the front.
£15.95 – Quicks Archery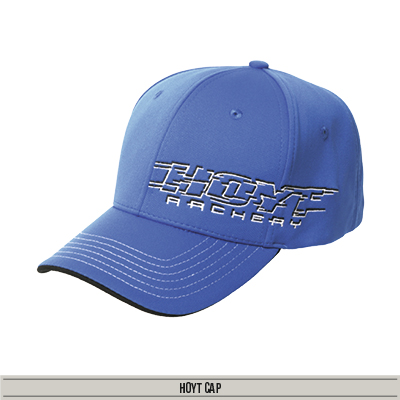 Astra Archery Shot Trainer
The Shot Trainer is a training device that teaches you how to release the bowstring while maintaining shot strength and direction. The sleeve slides over your shooting arm and the adjustment strap is looped and attached to the bowstring. Once attached, releasing the bowstring transfers the force of the bow to your drawing arm elbow, forcing you to maintain your shot's strength and direction.
Re-training your brain to the feeling of a really strong shot is effective in curing target panic, clicker panic, and general shot anxieties, though proper sizing and fit is necessary – there is a video at www.astraarchery.com that illustrates its use.
When you're done shooting an end, the easy to use snap clip detaches you from your bow.
$59.99 – Astra Archery
Panther X6A shooting glasses
These Zeiss-certified glasses use a lens material that offers double the optical clarity of polycarbonate, so you don't have to worry about compromising your aim in bright conditions. The lens options range from low-light to very bright conditions, and let your eyes stay relaxed through the shot rather then squinting. Built without a bridge, there's nothing to interfere with your sight picture. Additional lenses are available.
$429 – Pilla Sport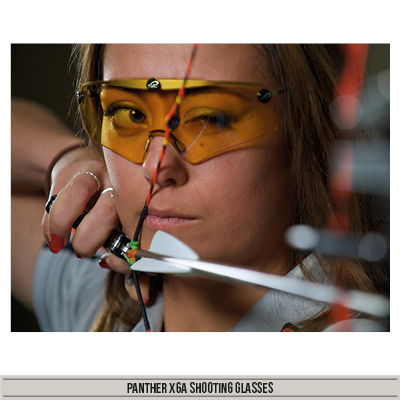 Warm-Up Stretch Bands
Making sure your muscles are ready for a full day of shooting is an important element of a decent warm-up, and these silicon stretchy bands are ideal for helping to achieve that. Designed in Korea in response to archers' requests, they have grip supports on each end are available in three colours (all the same strength).
£8.95 – Quicks Archery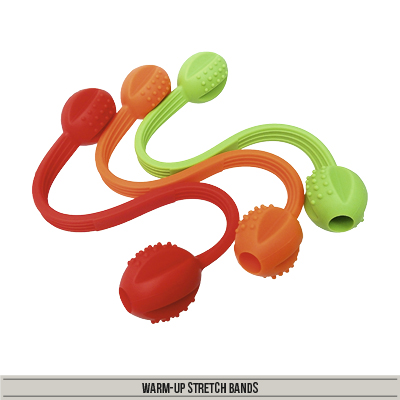 Peep Guard
This peep guard from Specialty Archery protects your peep sight and clarifier or verifier lens, keeping it free from dust and debris during transit or round a course in inclement weather. Quick and easy to install and remove, it works with any Specialty Archery peep.
$12 – Specialty Archery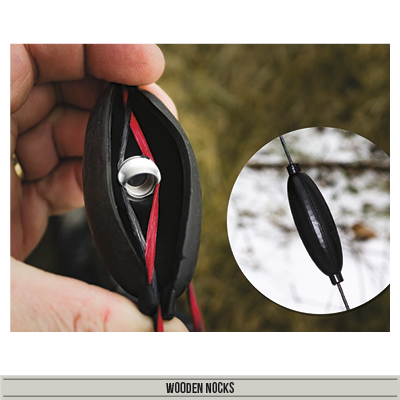 Wooden Nocks
Wooden nocks are ideal for the traditional archer as an alternative to plastic nocks, and with a bit of minor DIY you can open up the slot to fit a wider string or create a smooth-ended bulbous nock. They can also be used to make a repair in a split self-nock; if one of the tabs has come off you can trim it square and affix a wooden nock, extending the life of an arrow. A handy thing to have in your tool bag.
Taper fit available in 5/16 and 11/32 size, sold in packs of 12.
£4.99 – Shire Archery