What were the elite swinging in the south of France in 2020?
Lisell Jäatma (Estonia)
Reigning Nimes champion, silver medallist in Vegas and Bow cover star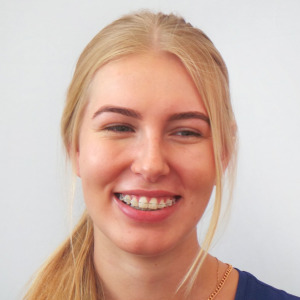 Bow: Mathews TRX 36
Draw length: 24.5
Draw weight: 54#
Rest and blade – AAE Pro blade / Freak blade .008"/.010"
Sight: AXCEL Achieve XP compound-9″
Scope: AXCEL AV-25 plus scope
Lens: Clear Targets Doc's Choice Lens: AV25-8X
Dot: Medium, because it is not too small and not too big
Grip: Standard – not modified, but I put Wilson tennis grip on it.
Strings: ZEBRA® Trophy
Release aid: Stanislawski Blackjack
Stabilisers: Doinker Estremo Elite. Front: 31", 12oz, side bar: 12", 8oz
Arrows: Outdoor, I use Carbon Express Nano RZ 500 and indoor I use Carbon Express Tank 23D 400
Vanes: Outdoor: AAE Plastifletch Max PM2.0. Indoor: Falco feathers
Points: Outdoor: tungsten 120
Nocks: Beiter hunter nocks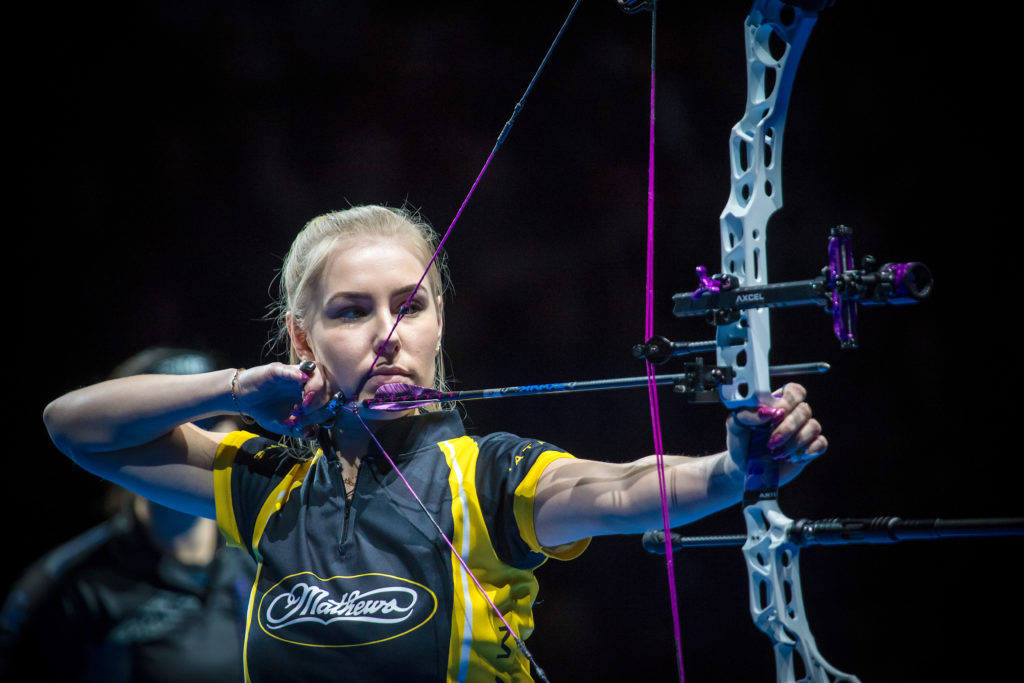 Is your indoor and outdoor set up the same or different?
"No they're not identical. I have different settings, arrows, blade etc."
How much has your bow changed over the last few years?
"A couple of years ago I was shooting the Mathews TRX7. Now every year my bow is getting shorter and faster. My draw weight has increased, the bow is also heavier."
Thomas van Eil (Netherlands)
Silver medallist at the European Field champs in 2019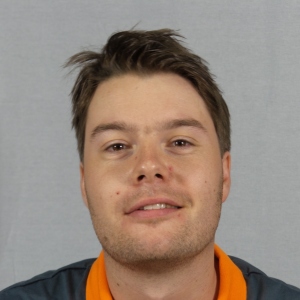 Bow: Prime Black 9
Length: 29.25"
Poundage: 59.75#
Cams: ROTO Cam
Rest and blade: Shrewd Remedy with standard .10
Sight: Axcel Achieve (normally I shoot the XP but there wasn't one available to match the copper colour of the riser)
Scope: Shrewd Minimag
Lens: FeatherVision Verde Plus in Shrewd housing, 6 power
Dot: Red fibre 019
Grip: Standard grip of the Black9 with some grip tape. I only use one line of tape on the top of my grip to help me put my hand pressure consistently. The tape is relatively high on the grip because the bow seems to like that best.
Peep: Fletcher – I normally use Speciality Archery adjustable hooded peep, but the four that I own are all in other bows at the moment.
Strings: Jens Asbach from Asbach Bogensport in Germany – custom strings with a secret recipe!
Release aid: TRUball HBC, roughened up a little on the inside for a little more control with sweaty hands in match play.
Stabilisers: Shrewd Onyx with 20.5 ounces on the back, and 8.5 ounces on the front. Siderod: 12", front rod: 30"
Arrows: Black Eagle PS23 in a 350 spine.
Vanes: 4" parabolic from Gateway Feathers. "I find them slightly more forgiving even though they are a pain to fletch, and don't last as long as plastic vanes would."
Points: 150-grain Black Eagle nock crusher adjustable glue-in points with 30 grain weight insert to make a 180-grain point.
Nocks: Beiter Hunter 19-2. "Still the best out there in my opinion, and yes, I do buy them myself."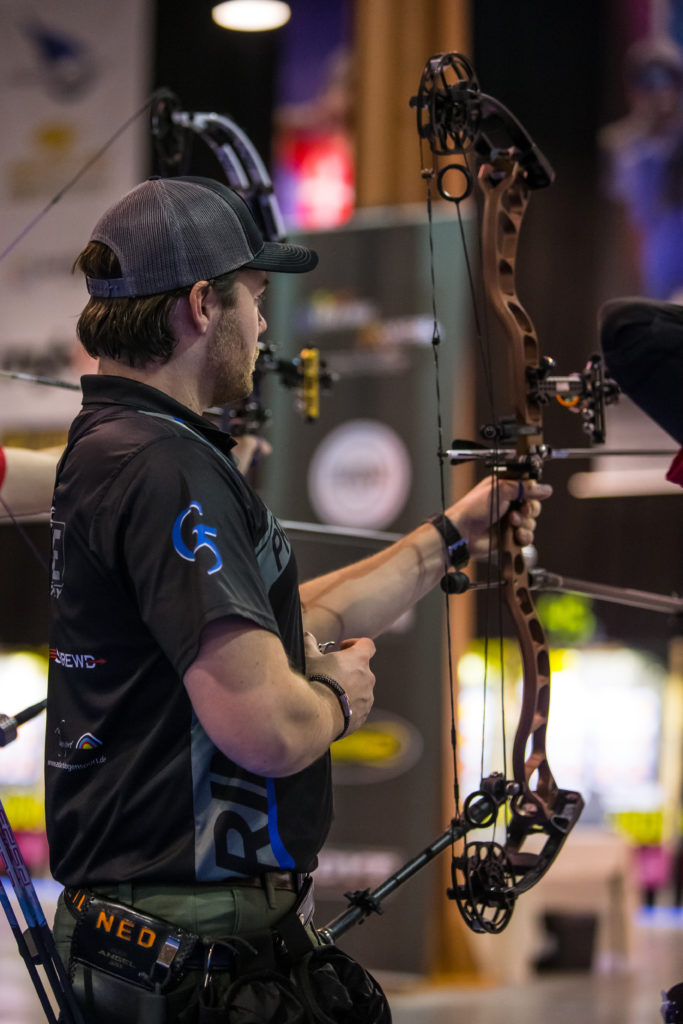 Is your indoor and outdoor bow identical?
"I normally shoot my outdoor bows a little bit shorter than my indoor to deal with wind a little better. I also change my scope and peep sights (and also the peep height), along with the rest/blade to accommodate for my thinner outdoor arrows and angle of the bow."
Jack Williams (USA)
Silver in Nimes and Rome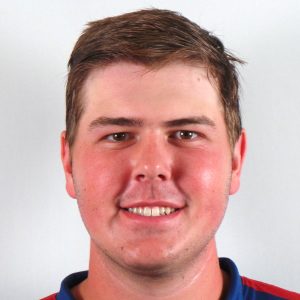 Riser: Hoyt Formula Xi. I shoot this bow because the soft feeling in the riser allows me to fine tune my control in the shot.
Limbs: 44lbs in long – on my fingers I shoot 52#
Sight: Axcel Achieve XP
Sight pin: Clear target 1.2mm blue dot with a crosshair on the lens. "I chose this because the crosshairs help me focus and aim very well."
Button: Wifler Industries MP-One
Stabilisers: Shrewd RevX stabilisers with 28" front bar and 14"side bars. "I shoot 23oz on the front with 12 on each back. It is probably about 20 degrees down. I set them like this because I play with my angles and mass weight to make sure I aim as properly as possible."
Grip: Jager CMS
Clicker: Beiter
String: BCY 8125, 20 strands
Tab: Axcel Brady Ellison tab, with Velcro
Arrows: Indoor are Easton RX7, Outdoor X10 350 spine with spider vanes and 100 grain points, with Beiter in/out nocks.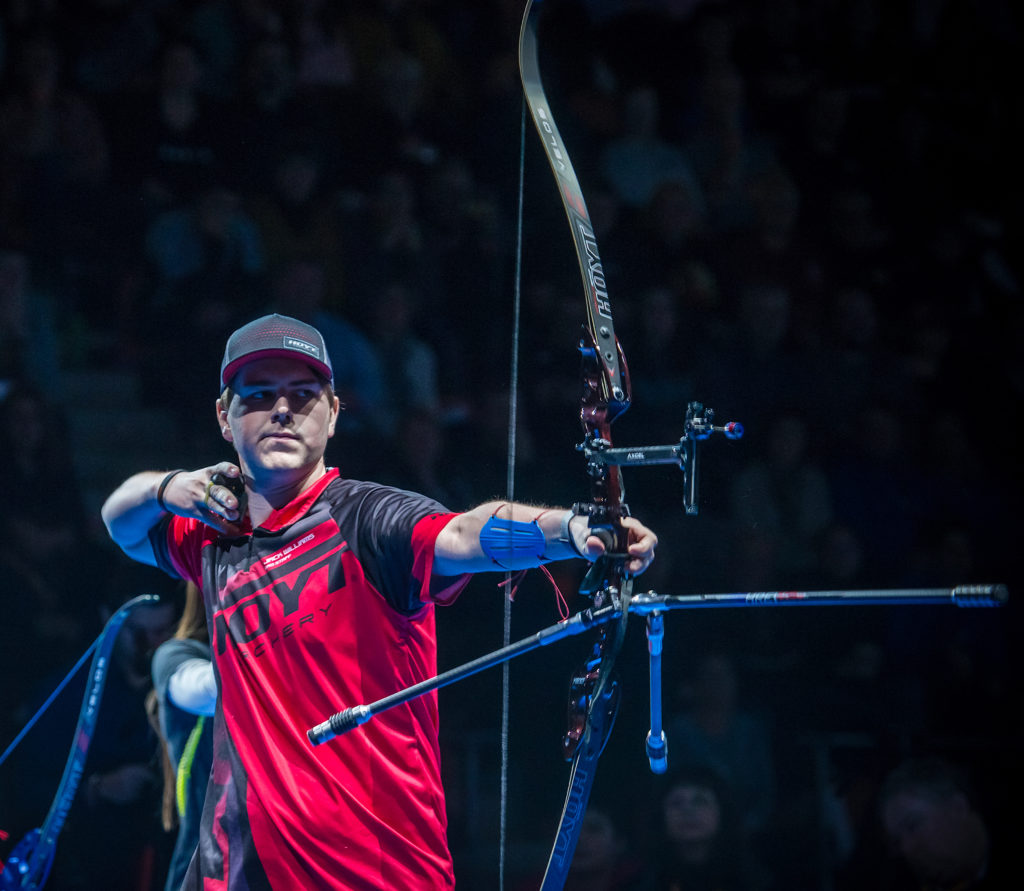 Bryony Pitman (GB)
European Games team gold medallist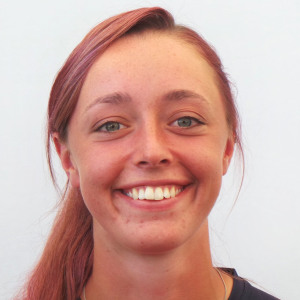 Riser: Hoyt Formula Xi. "For me, the Formula bows feel and perform better than the ILF bows. There is also loads of things to adjust on the Xi to get the bow perfectly tuned."
Limbs: Hoyt Formula Velos, 46lbs medium, pulling 43lbs on the fingers.
Sight: Axcel Achieve XP.
Sight Pin: Shrewd Flex scope, with a Clear Targets Halo lens. "In the past I struggled shooting with a dot and I played around a lot with different size open rings but nothing was ever right. The Shrewd scope is nice and big and combined with the Clear Targets lens, I now have two circles to aim with, which helps me to be more precise without over aiming. It's also great for target and field."
Button: Beiter. Also trying the Wifler Industries MP-One magnetic plunger.
Stabilisers: Shrewd Revel with 28' front bar with 5.5oz and 12" side bars with 5.5oz on each with a 3" REX extender.
Angles: Shrewd Riot v-bar 40 degrees out, 10 degrees down for the short rods. "I used to use an adjustable v-bar and this set up gave me the best combination between holding steady and the bow reacting as I wanted it to after the shot."
Grip: Standard Hoyt grip, heavily modified by GK custom grips. "They're too big for my hands. So it's been made much narrower and with a steeper angle and painted to match my bows. Recently, I've also been trying a 3D printed grip with an added bit above the thumb."
Clicker: W&W carbon clicker
String: GK custom strings – BCY Mercury, 26 strands
Tab: Fairweather tab with the pro shelf plate
Arrows: Easton X10 500 spine for outdoor EliVanes P2, 3 fletches, 120 grain tungstens and Beiter out nocks. For indoor, 525 for RX7's with IS3 for indoor, 4 fletches, 100 grain points and Beiter insert nocks.