Part 2 of a series on independent archery businesses. This week, Julie Bergen of OCD Strings, on the west coast of the USA.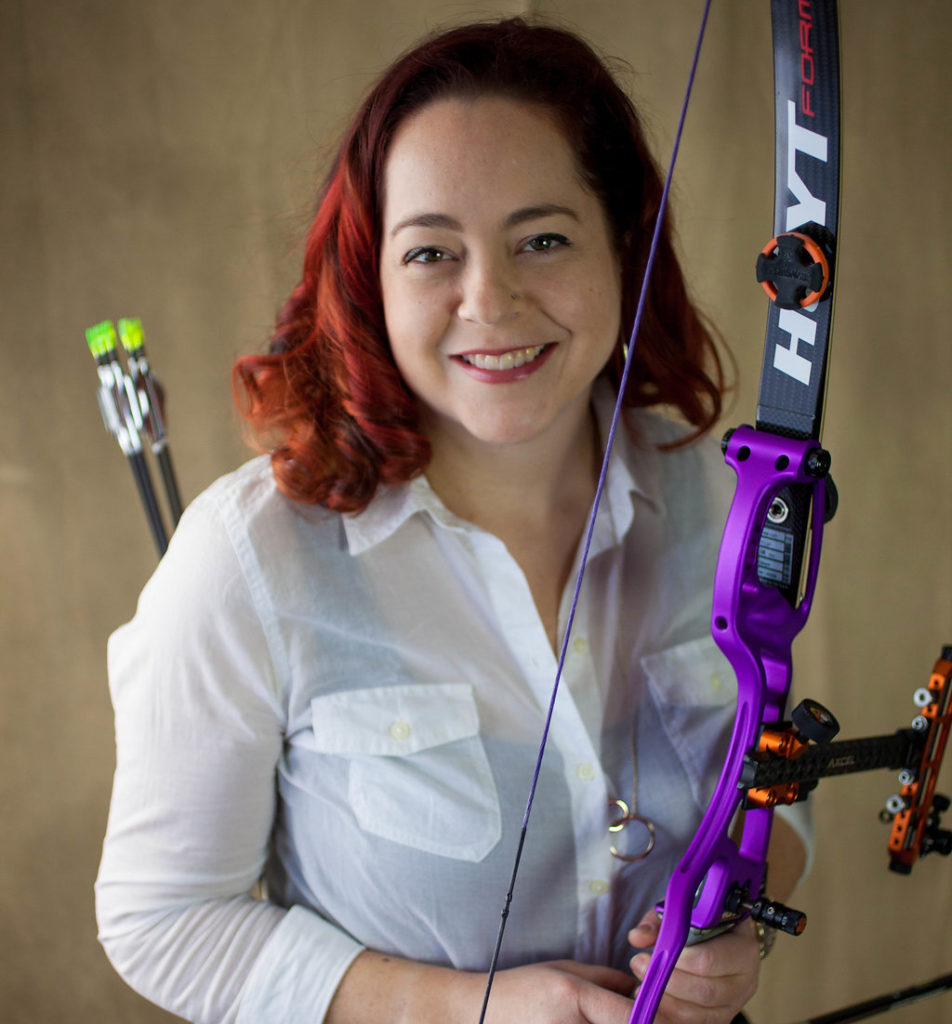 I build custom bowstrings, specialising in single string bows (recurve & longbow). Each string is built for a specific archer and a particular bow. I don't keep any inventory of prebuilt strings. They are all customised and I work closely with each archer until we get it right.
I have always been a perfectionist. That's why it's called OCD. I started making strings for myself and others long before it was a business. When I decided to make it an actual business, I experimented with a few names, but when I landed on "OCD Strings", I knew that was the right fit. It just clicked.
I am an Olympic recurve archer at heart. (I'm also a USA Archery Level 4 NTS coach). I want to know how everything on my bow works and how to fix it all myself. Once I learned about the mechanics of the bow, I wanted to know how to make the strings as well.
My coach taught me how to make strings, but I soon realised I would never really get good at them making just a few strings a year for myself. That's when I started making strings for others too. It really just evolved from there. I don't actually remember my first sale. I was making strings for my friends and fellow archers and I think at some point one of them wanted to pay me at least for materials.
I specialise in strings for single string bows. I don't do compound. Most string builders build for compound and will do a recurve string if they have to, but they find recurve shooters to be too picky. I thrive on picky. Those are my people and I want to support them.
I dropped out of college when I was 19 to become a flute maker. I moved to Boston and worked my way through an apprenticeship program. After climbing the apprenticeship ranks, I arrived at the master craftsman level and made professional flutes for a number of years.
During that time, I also went back to school for IT and graphic design. While the materials used in flute making are different than string building, the attention to detail is the same.
What I enjoy most about the business is that I can work with each individual archer and customise strings to what they need. It seems there was a lack of that customisation in the market and I'm happy to fill that gap. Each string can be as individual as the archer I build it for. I often get comments from customers that say "Wow, you really ARE OCD" or "You're on top of your game". The people matter to me as much, if not more, than the strings.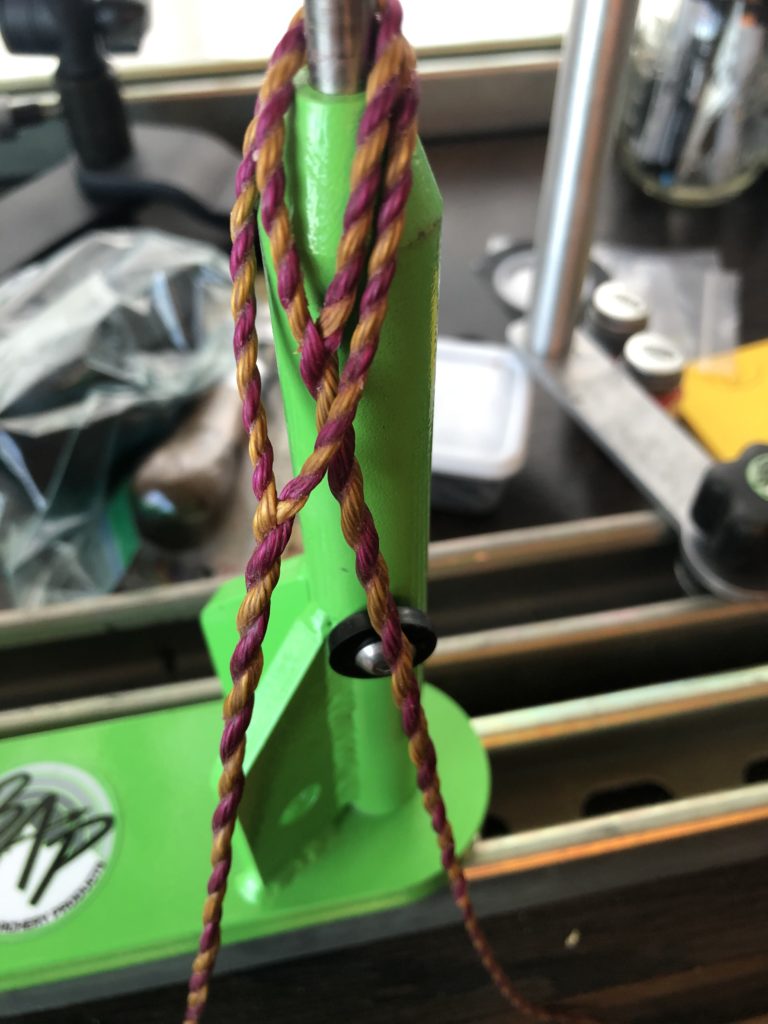 I like seeing happy archers doing what they love – and knowing that I am able to help them with that. I also really like learning new things, so adding Flemish twist strings to my repertoire and working with barebow shooters and helping customise strings to their unique needs are the kind of projects that get me excited. Sometimes the materials don't cooperate and I have to start over. But what bothers me most is that I don't want to delay getting an archer the string they are waiting for. Return customers are my goal. If I make someone a string once, that's great. But if they keep coming back for more, then I know I have done my job.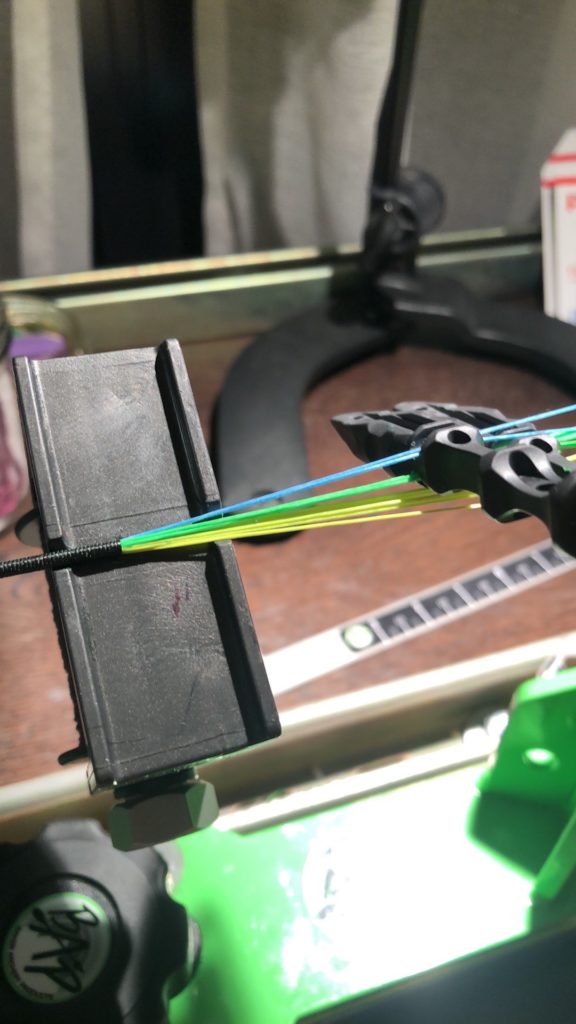 There is an advantage to being a one-person business these days, in the age of coronavirus. I am able to continue as I have been doing business and make strings in isolation. I have ramped up the web site a bit to make it easier to order online, and the additional time I've had not commuting (and shooting and competing) has been great for expanding the business and working on new products.
No one gets into this kind of business for the money. You do it because you love it. Do what you love.
Visit www.ocdstrings.com on the web for more
If you are an independent archery manufacturer with a story to tell and you want to be considered for I Made This, please email the editor.
---