Sjef van den Berg's custom wooden grip has been winning fans.
The 'Grip By Sjef' is the first major product from the Dutch Triple Trouble stable of Jaap Bolt, Gijs Broeksma and Olympian Sjef van den Berg. Best known for their entertaining sequence of videos explaining various aspects of technique, they have recently branched out into apparel and manufacturing.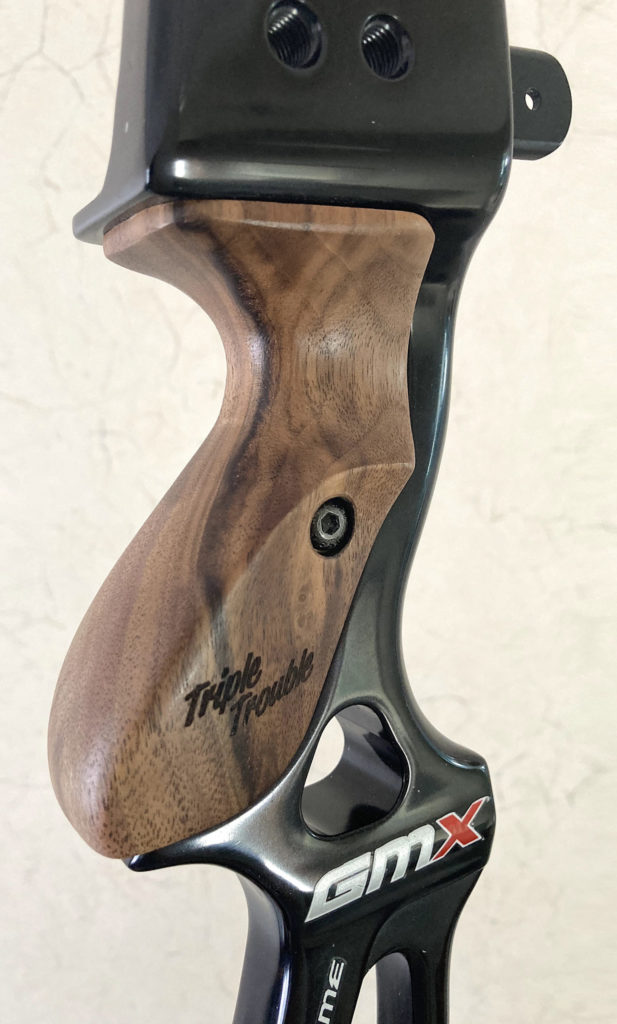 Grips are complicated things; as the vital connection point between hand and riser they need to be comfortable and add a certain physical 'confidence' to the setup, but also help the archer resist a position that could torque the riser in any particular direction.
The Grip By Sjef is made out of a solid block of top-end walnut wood, with a brass-reinforced bolt-hole. Custom name and logo options can be lasered in to the side for an extra fee.
Currently, they are only offering in in 'modern Hoyt' size, which will fit Formula, Prodigy, Epik, Nexus, Helix and GMX series bows, although they plan to offer it in Win & Win and MK Archery sizes soon.
Most wood grips are laminated, but the Grip By Sjef is milled from solid wood by a 5-axis CNC machine, which means it won't crack down the middle like some laminated grips can do after heavy use (as Bow's editor can attest).
As to the shape, you are essentially getting exactly what works for van den Berg, who attests that the grip helped him to become the first European to shoot a 690 WA70 round outdoors. Bow asked him where the idea came from: "The starting point for the geometry was the grip on the Hoyt Radian." he said.
"I was shooting with that bow and felt comfortable with the grip immediately. I looked at the differences between that one and my previous grip. I decided to put plumbers putty on an old wooden grip and filed it until I had a rough shape. "
"From there I filed and added until the shape made sense and I could only put my hand in a certain way. Besides that I have spent countless hours to perfect the shape and I think I have proven that the shape works for me."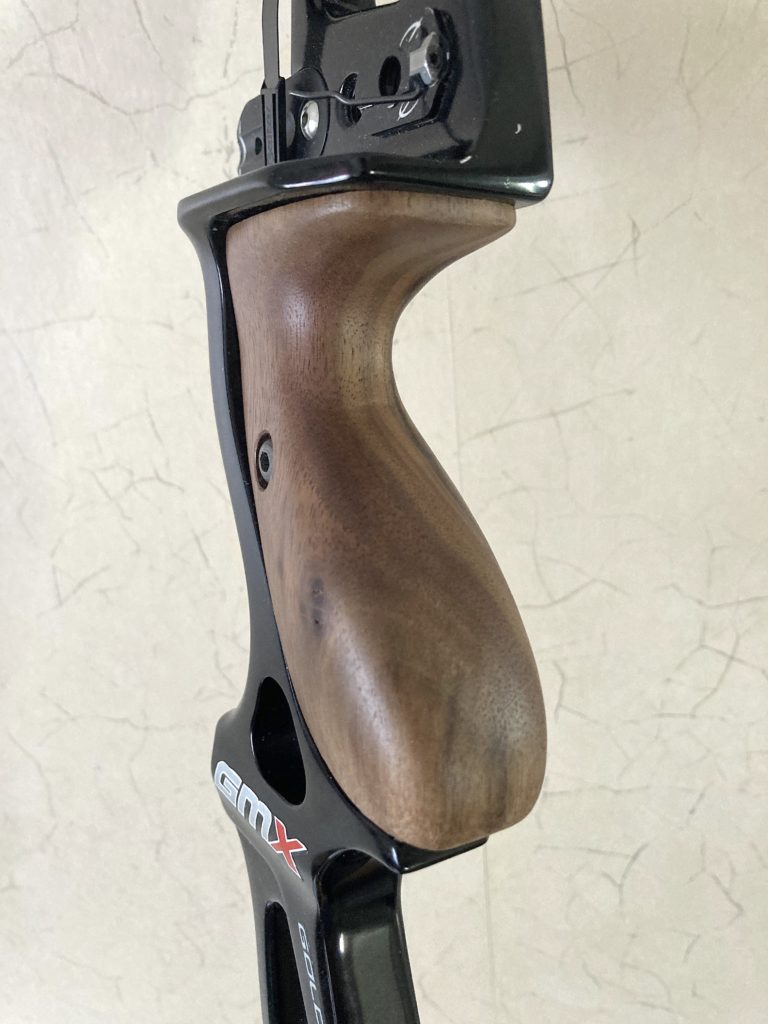 Despite a general trend for both flatter and higher grips in recent years (especially on Hoyts) Sjef found this shape working best of all. "It's for comfort and repeatability. A rounded grip gives me a nice pressure point in the soft part of my hand and just makes it more consistent for me."
It's difficult to test grips exactly, because they are so personal to each archer. Any change of grip focuses the attention on the bow hand and changes the shot, and requires significant adaptation. But I quickly got used to a lower position than normal and found it super comfortable in the shot.
The exceptional build quality and premium feel adds a great deal to the package, and it also feels like you will not require any tape to make it work. It might be exactly what you need to move up to the next level.
More at tripletroublearchery.com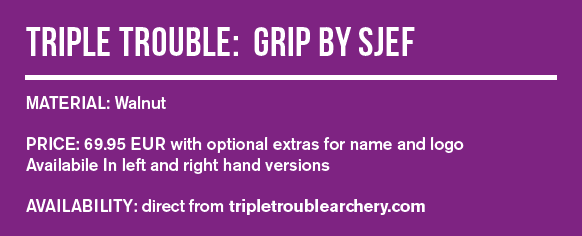 Subscribe to Bow International here!
---