Out with the old and in with the new.
January: when archery gets serious – again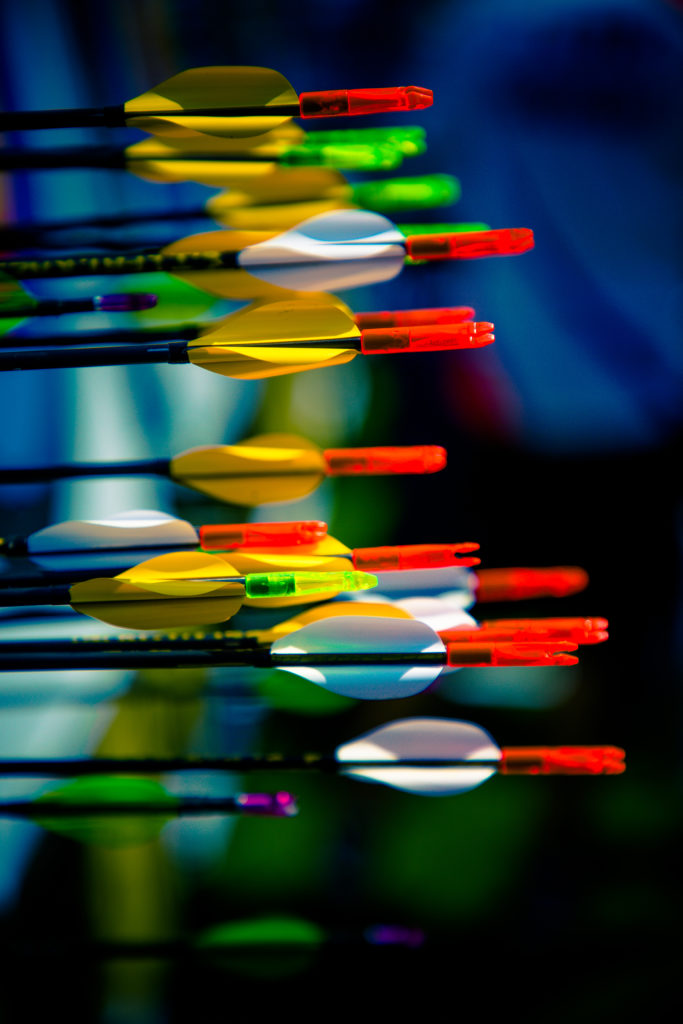 If you're not gearing up specifically for a big indoor tournament, in which case it might be better to put it off for a while, then full kit maintenance is vital; parts wear down and spares get used. Taking stock of your equipment and getting all those niggling jobs done now will make sure you're ready for the New Year ahead.
More to the point, it's often the point where people seriously think about a big-ticket purchase. Only you can decide if you need a new bow – and let's face it, you're the most important person that needs convincing.
We've round up the essential January gear and maintenance list for you right here. Some retailers offer deals right through the month, so it's a good time to look around.
Getting your ends in order
First essential thing to do this year: check ALL your points and nocks for any damage. Points can get dented and nocks can be chipped or cracked by repeated impacts.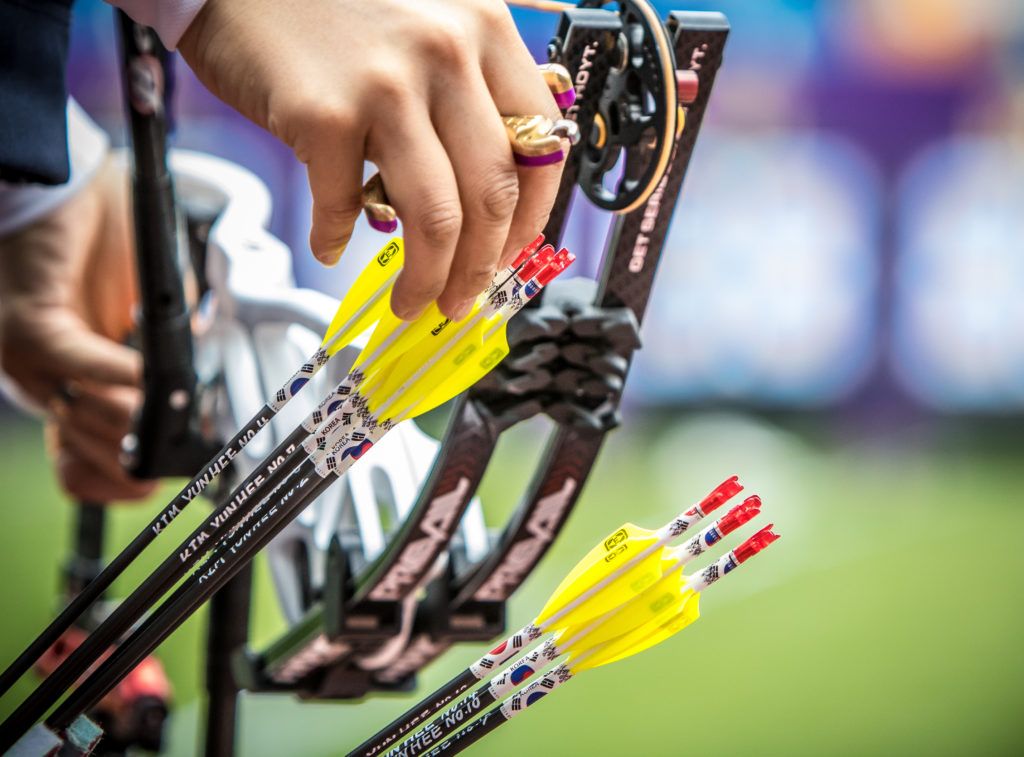 If you've been using the same set of nocks for a while consider changing them for a new set; plastic nocks can become weak and misshaped over time, this can be fairly unnoticeable until they break or your groups begin to suffer. In fact, a new set of nocks is one of the cheapest and most important upgrades you can do.
Did you shoot so much you've worn out your bow string? If so, you know what to do. Hey, you should probably change it anyway. If you shoot compound, it's a good time to assess if you may need a completely new set of strings.
The best advice is to replace them whenever they start to look shabby. It's important to especially check areas where the string comes into contact with cams and cable guards as this is where the most damage will occur. Check your nock point and D-loop too.
If you use a pin nock system remove the nocks and check the condition of the pins, look for any damage and spin the arrow to see if the pin is still straight.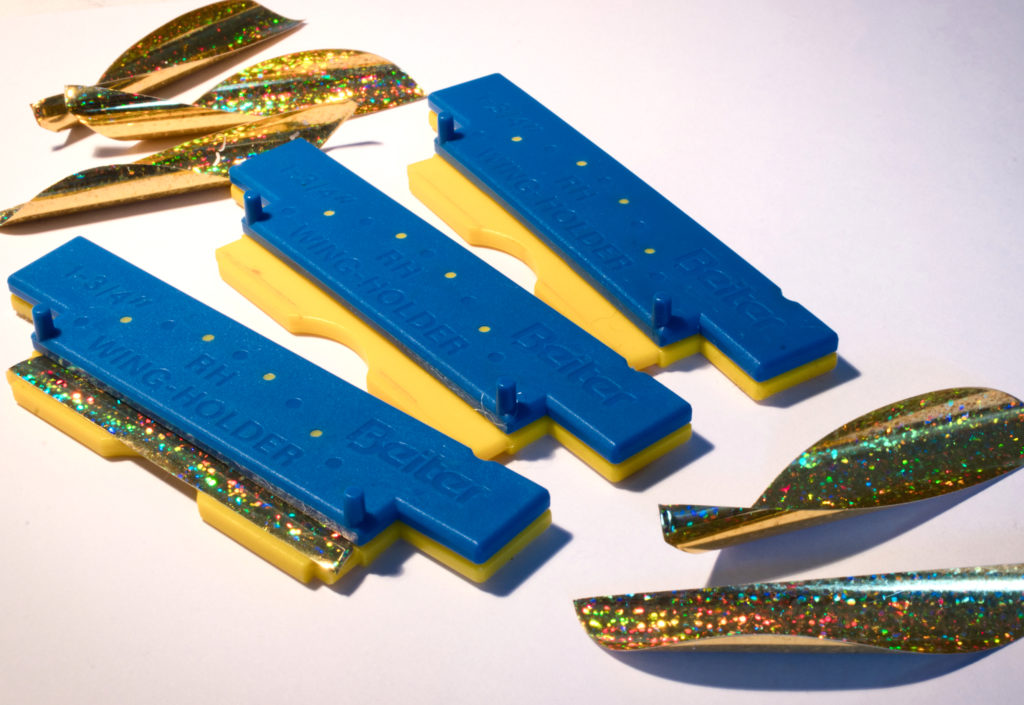 You'll be surprised how easy it is to damage a pin, and again, it's not always obvious to see. It's important to replace a compromised arrow component as soon as you are aware of any damage; not only will this arrow affect your results, but it also may be dangerous to shoot.
Check everything that can wear: tabs, releases, plunger buttons. Have an Allen key wrench to hand to tighten up anything that has worked itself loose.
If you use spin wings, it's almost certainly time for a change – it always is, pretty much. Make sure to grab a Beiter spin wing holder to make your re-refletching life in 2020 just that fraction easier.
Release the pressure
Most modern archery gear needs little more than a wipe down with a cloth, but if you shoot field, for example, or like to stay outdoors longer than most you may need to strip things down a little more than that. Compound releases can get gunked up and may need a little more attention.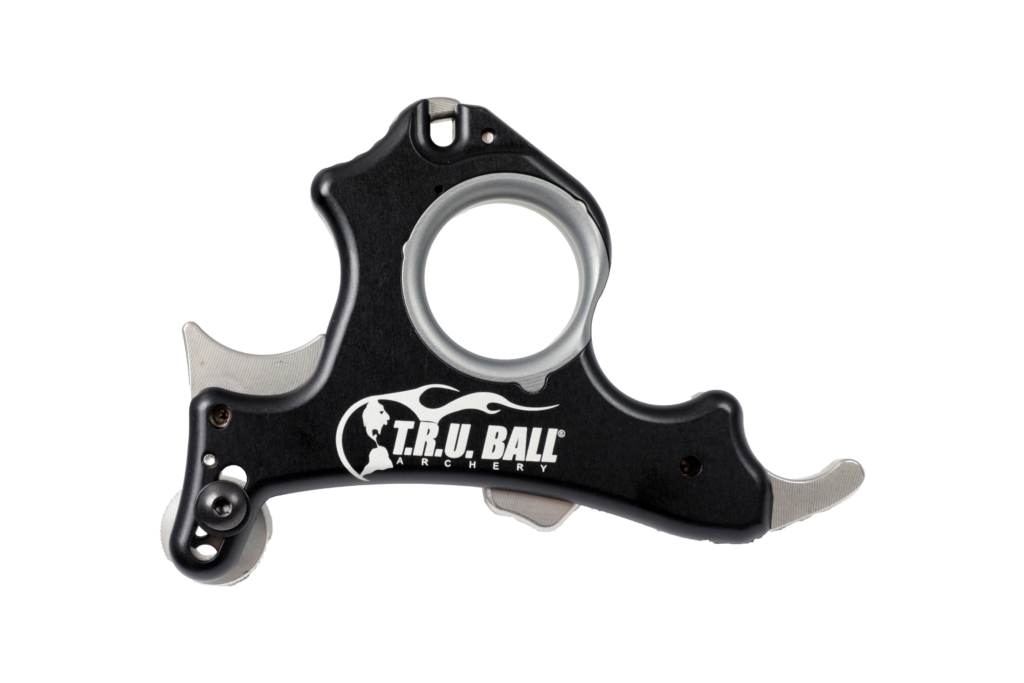 If it's really time for something new, TRUBall have released the G02, a handheld release that can be fired as either an index trigger or pinky trigger with the simple adjustment of two set screws.
Each trigger option is independent and adjustments can be made to one without changing the other. It comes as standard with three sized finger rings (small, medium, or large), allowing the archer to choose the ring size that best fits their hand, and you can select three different positions for your thumb.
More at truball.com
Falling through the cracks
It's time to go through your arrows – all of them, even the ones in the cupboard – and check for any cracks or dents in the shafts. Your arrows are the single hardest wearing item of all your equipment; they take quite a bit of punishment (and damage if your groups are nice and tight).
Whether you shoot all carbon, carbon-aluminium or pure aluminium arrows you should check for any cracks or dents in the shafts. Impacts in the target will weaken the arrow and can cause it to fly badly or even splinter when shot.

Spin each arrow by hand (or use an arrow spinner) – a bent shaft will not fly straight and consequently will not group with your other arrows. If you use carbon arrows, flex the shaft to check for hidden cracks.
Hold each end of the arrow just below the point and the nock, then gently flex the arrow away from you, putting at least one to two inches of deflection into the shaft.
Listen out for any clicking or cracking noises, if you hear any discard the arrow: it's damaged and it's not safe to shoot. Don't forget to rotate the arrow a few times and check it from every angle as some cracks can be very small and hard to detect.
If you're looking for a new set, the new Easton RX7 aluminium indoor specialists have been receiving excellent notices from archers across the board, particularly with regard to forgiveness. From around £10 per shaft, they're a lot more affordable than many other high end arrows.
More at eastonarchery.com
Casting hexes
Bow can make one decision for you which you should have made years ago: throw out all your Allen wrenches. Also known as hex keys, they can be metric or imperial and have a habit of proliferating, supplied as they are with a lot of equipment.
Before you know it, you have dozens of the things floating around between drawer and bowcase. They are cheap and widely available, and frankly the best thing you can do is throw the lot into a bin.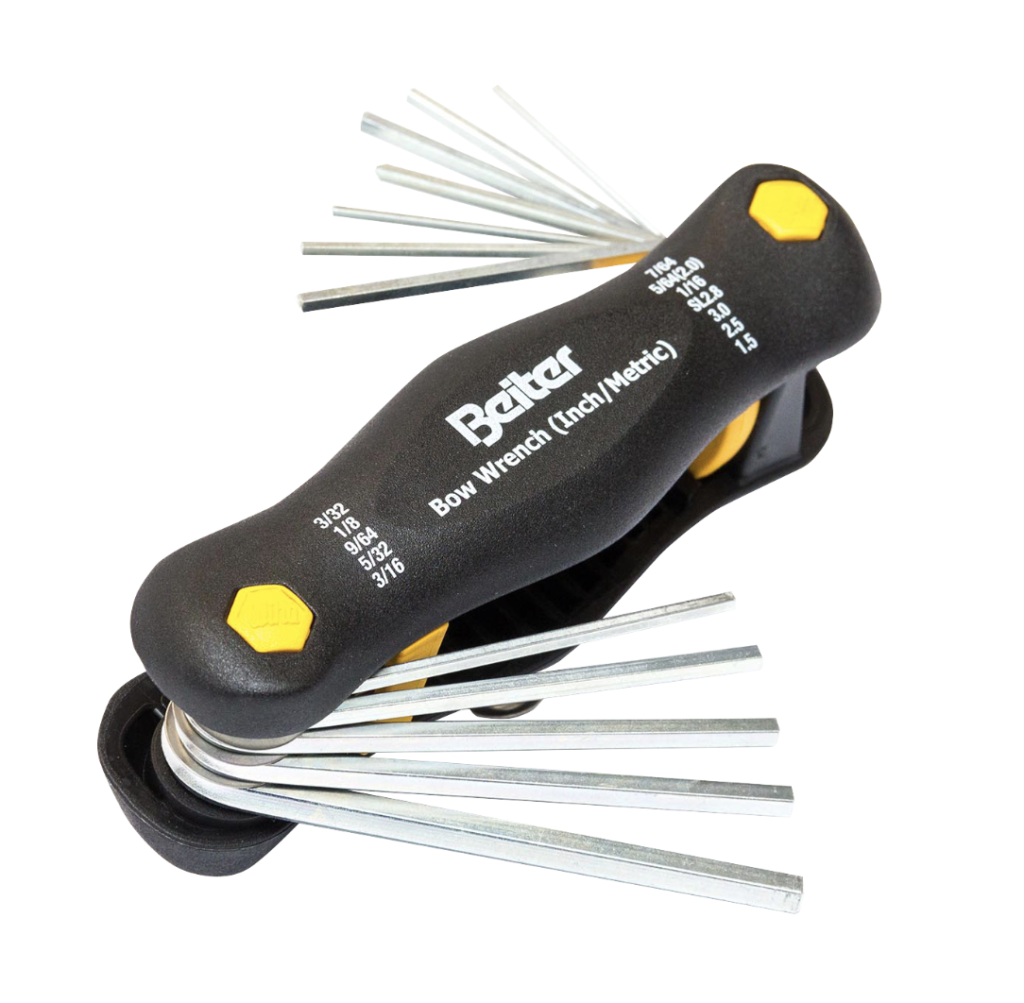 The most important tools for archers are a pair of the multi-tool Allen wrenches sold by archery companies that include both imperial and metric bolts.
A pair: one for the archery drawer, one for the bow case. At least! (Note: the sole Allen key I kept was an extra-long one sized for Hoyt recurve tiller bolts, which is handy when making changes to poundage and tiller).
Countdown to launch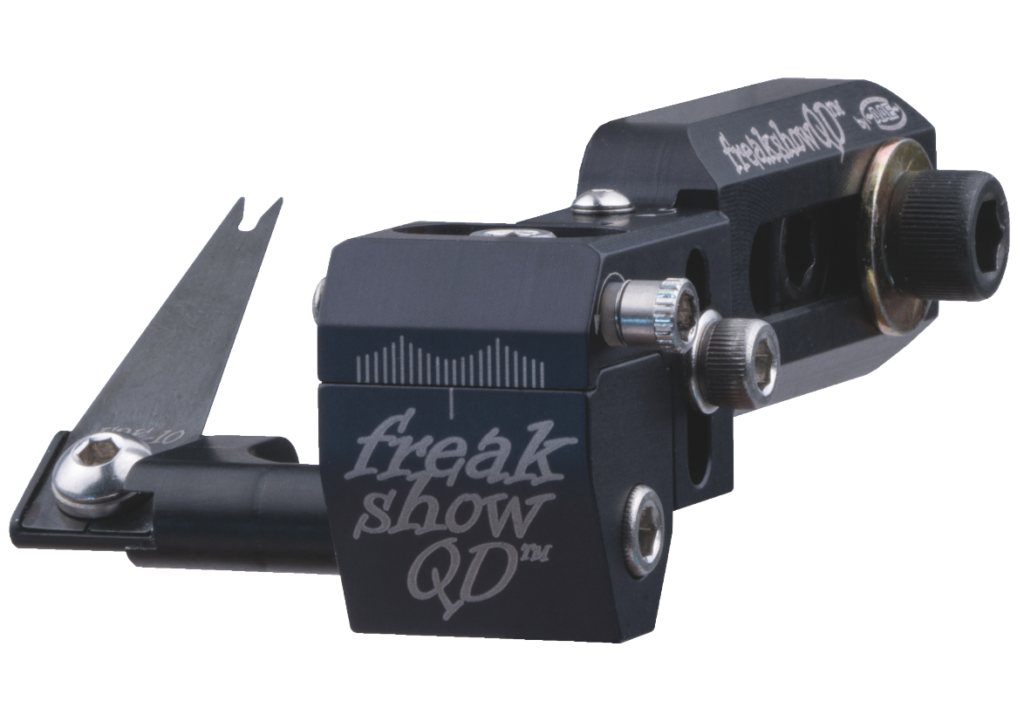 Compound rests, with multiple fixings and bolts, need extra attention to check they are still in perfect shape. If you want to treat yourself to something new, have a look at the Freakshow QD from AAE, an upgrade from the previous Freakshow rest beloved of many archers.
This boasts increased adjustability and makes it easier to swap out blades, and features their new 'Sling Blade' allowing easy torque tuning. The Sling Blade is compatible with previous versions of the Freakshow.
More at arizonaarchery.com
Solving storage issues
This is how Bow's editor solved a long-running home storage niggle in December:

"Most storage box type solutions are not long enough to accommodate archery equipment, which can often be longer than 30. After a fair bit of searching, I came across these from the Plastic Box Shop (www.plasticboxshop.co.uk), which are 55 litre extra-long plastic storage boxes designed for underbed use. If you are actually using them under a bed, like me, they fit under some stacked two high."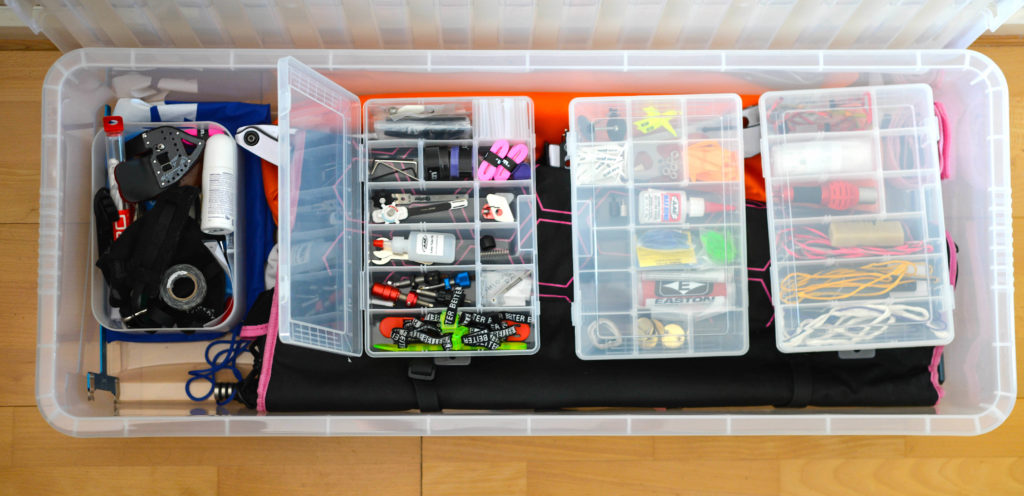 "I paired these with small craft storage boxes from Hobbycraft (hobbycraft.co.uk), which come in several sizes but crucially have removable dividers, thus being able to easily accommodate the infinite variety of small, but differently sized things our sport needs."
"They also have clear tops, so I should hopefully be able to find things much more quickly. (Not shown: an identical long storage box full of arrows and other archery gear!)."
Out on a limb
We've reviewed some of MK Korea's new intermediate kit elsewhere in this issue. They've also retired their high-end limb line known as Mach X and replaced it with a newer line called the MX, a foam core range which features 'new fabric carbon' as well as the now standard unidirectional high-modulus carbon.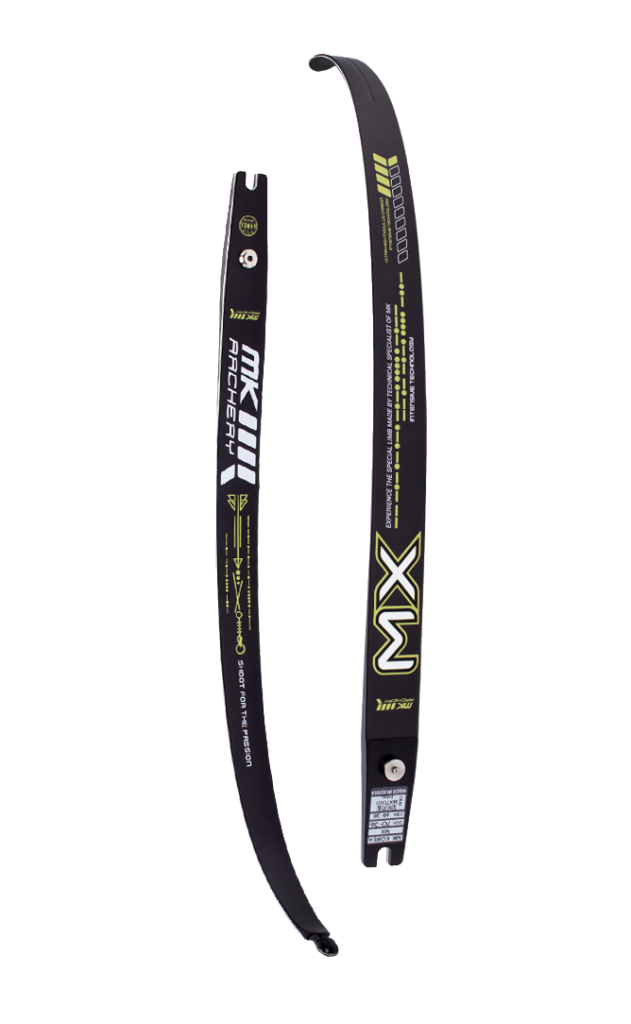 Hopefully we'll get to take a look at them soon. The ILF limbs shown here come with yellow 'Star Wars' graphics, the F-series Formula version come with snazzy blue ones. All the usual lengths and weights are available.
More at mk-korea.com
Cutting crew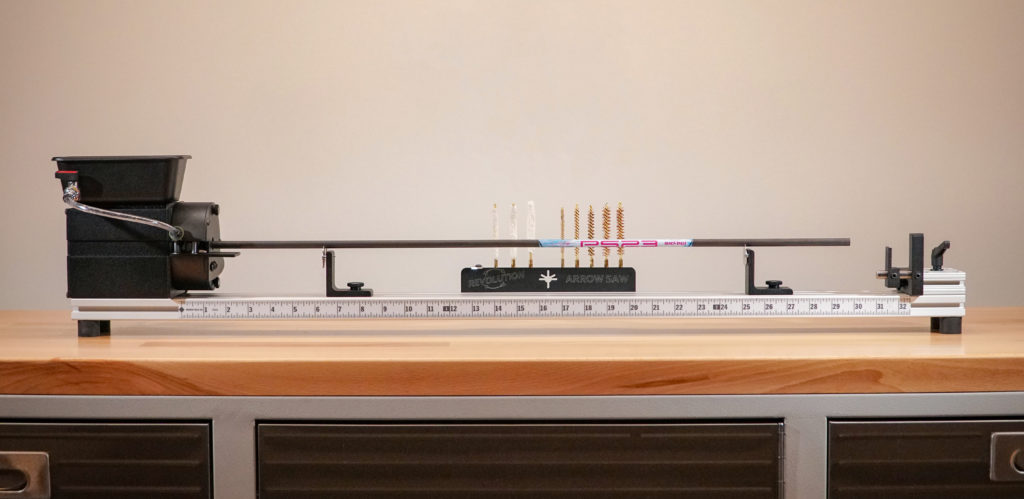 It is time to invest? Last Chance Archery were keen to tell us about their Revolution arrow saw. It cuts, naturally, but it also deburrs the inside of the arrow shaft, squares the ends, lets you clean the inside of the shaft and has a built in arrow spinner for checking straightness.
It features a 10,000rpm motor for the cleanest cut possible, and Last Chance claim that's the fastest available on the market. It also has been designed to keep dust and noise to a minimum.
Price isn't available yet, but if you really do handle a lot of arrows through your club / shop / team, it might be worth the long-term investment.
More at lastchancearchery.com