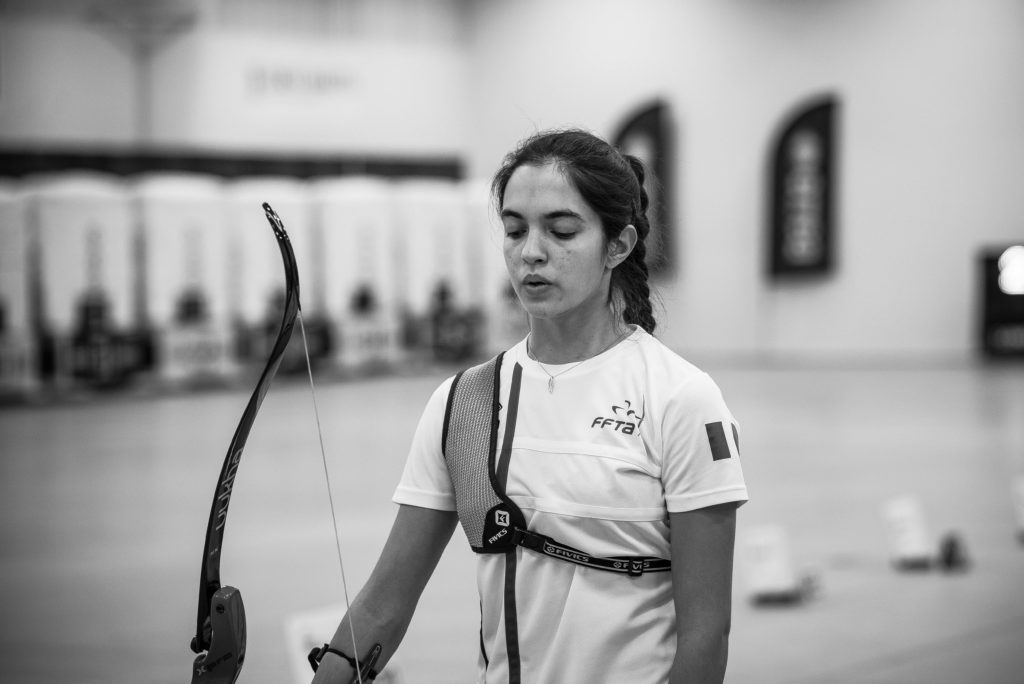 In an earlier edition of Bow we looked at professional compound archery; a difficult, but not impossible goal to achieve with enough talent, practice and motivation. But what about recurve?

Most full-time recurve archers are funded by a state Olympic system, which in most Western countries, given the size of the sport, funds just a small handful of archers to shoot and compete full-time.
Many recurve archers have also moved into sidelines in elite coaching, manufacturing (such as Italy's Michele Frangilli) and/or merchandising and media (as with the Dutch Triple Trouble team.)
Some of the elite names can pull in a great deal of money for sponsorship, and one of the best-known Western recurve archers is thought to make around $200,000 a year from the various strands of his career. You have to be well-known to be supported by a manufacturer with anything other than free equipment, however.
Firstly: getting to be a funded Olympian is usually very difficult indeed, as every country and sport has a slightly different system for maintaining its Olympic sports. Several European countries 'outsource' Olympic sport funding as part of their military or similar programmes, which is why many top Italian archers are (at least notionally) part of the Air Force, and Lisa Unruh of Germany is a federal policewoman.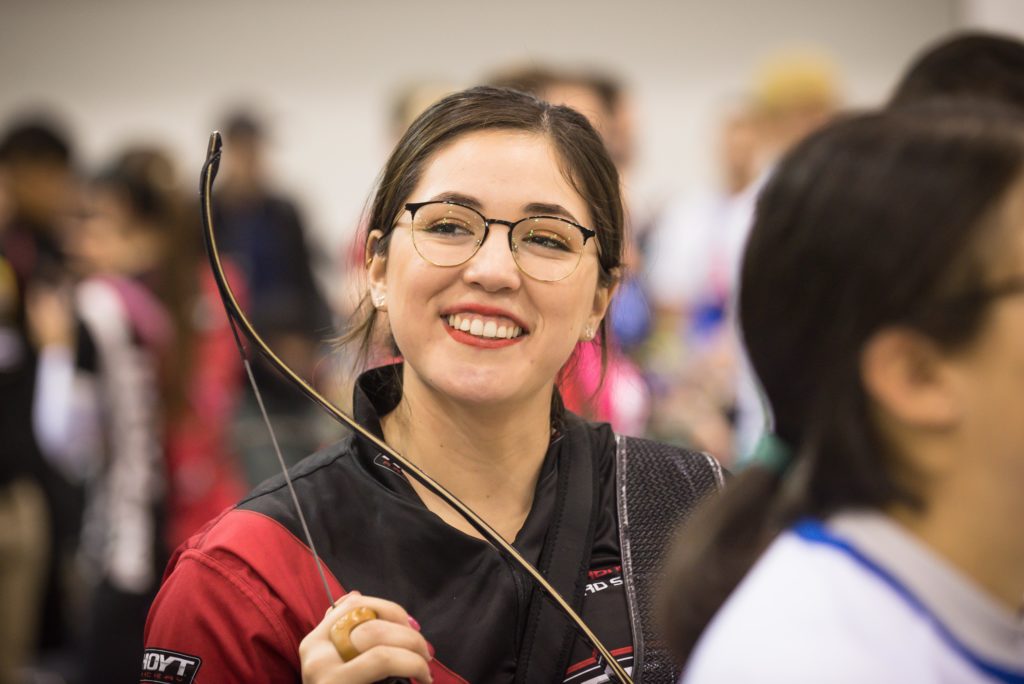 Gabi Bayardo is originally from Mexico, but now shoots for the Netherlands, where she moved shortly after the Rio Olympics. She spoke to Bow earlier this year. "I'd been shooting for around seven or eight years but I want to say I turned professional about three years ago after Rio – when I started out I didn't know what 'professional' was and now I see archery from another point of view. I see archery as about my potential to sell a brand. I also want people to see me as an example."
"I know there are some countries where you really can be professional: Korea, Chinese Taipei, Mexico for example, we can make our life from it. Here in the Netherlands it's not well paid but you can make a life from it. I really think that if you love what you do and combine it with being professional that you can enjoy it a lot and be good at it."
How long do you think you can go for? "I don't know how long I will be able to do it, but I've started seeing every competition as a challenge. A lot of recurve archers see the Olympics as the most important competition – but it's not the most important. You need to focus on the moment – every competition is a different challenge and every competition is going to build your shooting for the Olympics."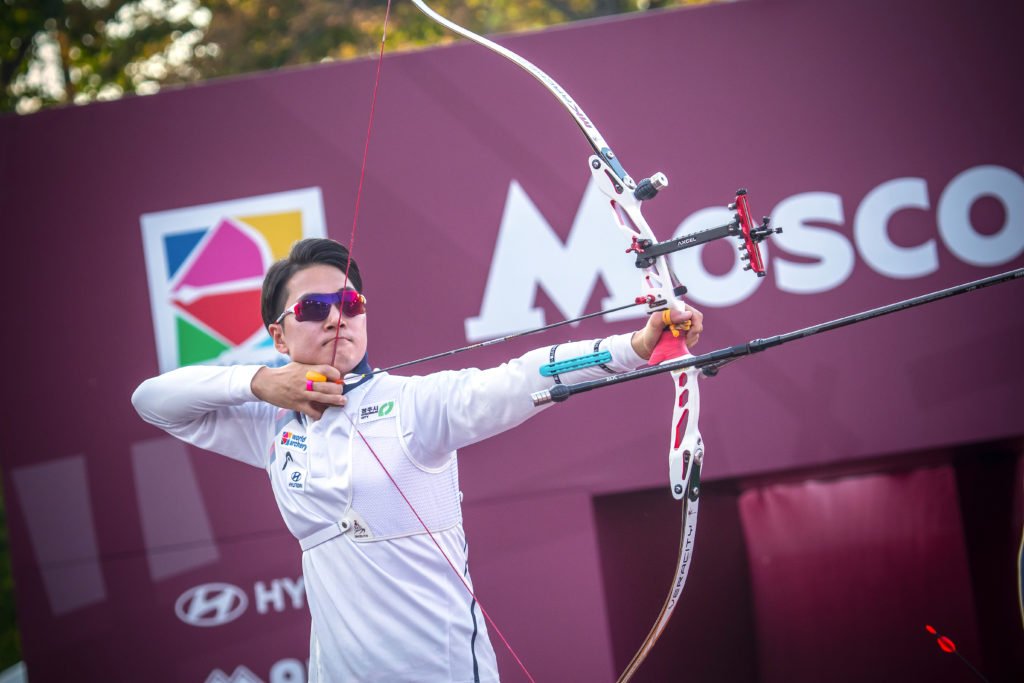 As many archery fans know, the only country on earth where there is a direct career path to becoming a full-time competitive recurve archer is South Korea. The successful national system of archery is entirely supported by a network of professional teams sponsored by a mix of private companies, local government, the services, and universities.
These teams are hand-picked from the most promising students that have come through the high-school and university system. They are not clubs with a youth system; ultimately these teams exist as charitable expenses for their sponsors rather than sports teams who have to go and earn a living in front of a paying public. At any one time, there are around 120 full-time recurve archery pros in Korea (along with a handful of pro compounders).

Bow spoke to Bae Jaehyeon, one of the most promising young pros who made the full national team this year and competed at the World Cup Final. He also finished second at the Berlin World Cup this year.

Bae, now 30, is on the older side for Korean professionals. "I started archery when I was in grade five (age 7) because my teacher suggested I should try it out. I became a professional archer when I was 24 years old. I wasn't very good when I was in high school so I had no intentions on becoming a professional archer. When I got to university, I started improving little by little and that's when I thought I could do it."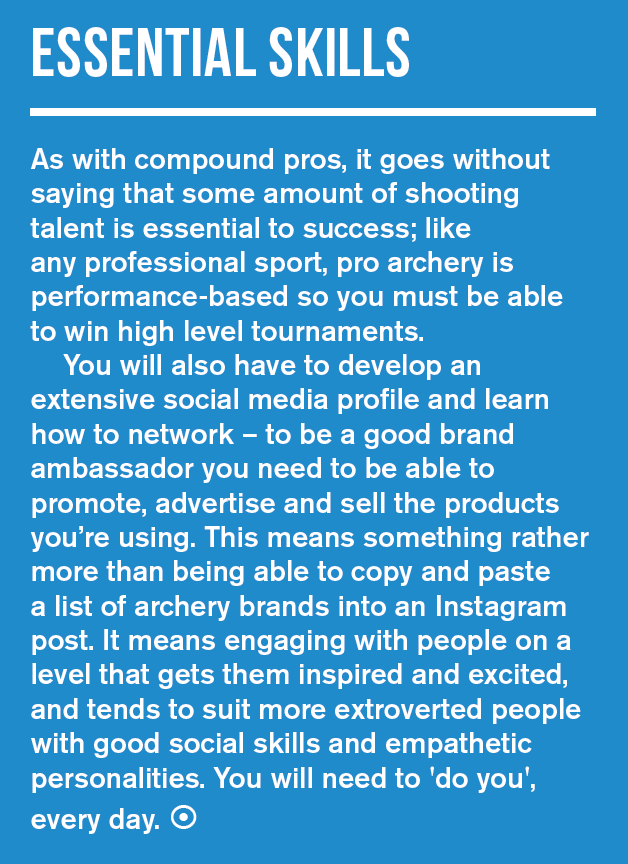 How does it work? "Scouts seek out archers that shoot well and in the end, the archers decide which teams they want to go to. To be honest, I wasn't shooting very well when I turned professional, so I was the first one to reach out and say I wanted to join this team." Jayheon shoots for the Cheongju City Hall team, which also features superstars Kim Woojin and Im Dong Hyun.
The starting salaries of Korean archers are in the low £20,000s, but there are other perks – professional teams provide you a place to live and usually a car. "When I was in school, there were times when I didn't have a lot of money. Now, I don't think of the money in archery as a burden, but it's a lot better now that I can make some money from shooting." he said.
How do you compare to your peers? "When I hang out with friends, there are a few that are surprised that I'm still shooting. I think that's because I wasn't very good in university so everyone thought I'd end up quitting shortly after."
Would you recommend becoming a professional archer? "To, say, someone just starting, I wouldn't recommend it! There's not much you can do after your professional career is over in Korea, although I've thought of becoming a coach. I don't know if it'll be possible but my goal is to shoot until I'm at least 40 years old. I'm going to do everything I can to make it to the Olympics in 2020."
What's been the best moment so far? "That has to be when I made my first national team. It felt like I had been given the entire world when I made the team."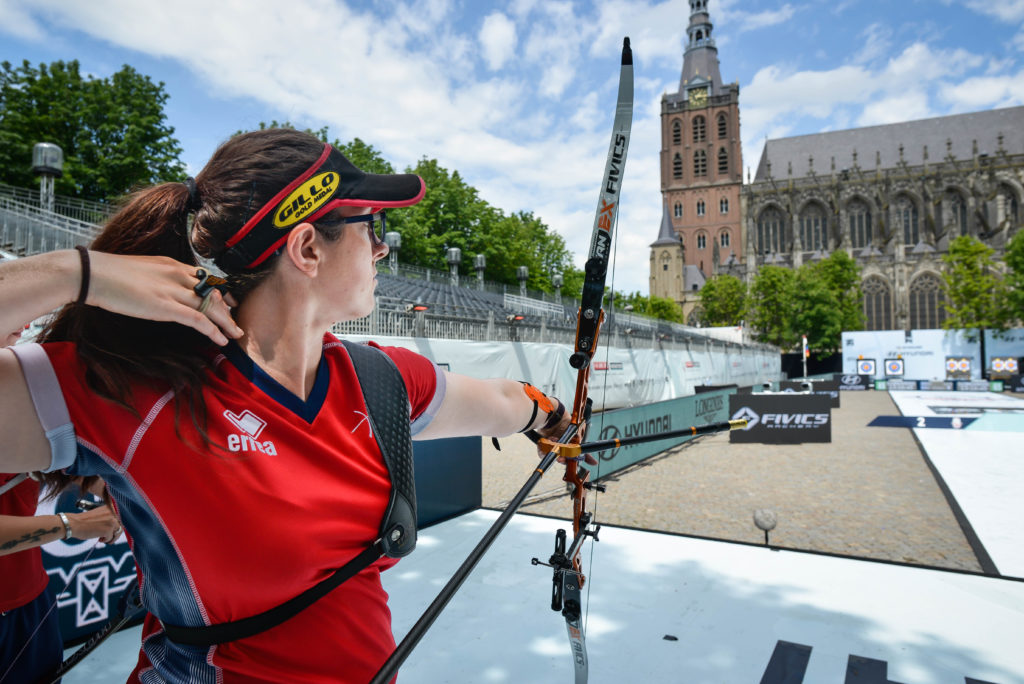 In the UK, Sarah Bettles is on the women's national recurve team and has a strong chance of competing in Tokyo next year. To focus fully on making it to the Olympics she decided earlier in 2019 to quit her full-time job as a medical engineer.
"For a while I had been balancing work and free time and training as far as I could, but when the competition schedule came up for the summer I knew it was going to be pretty tough to fit everything in so I asked my work about taking a three month sabbatical which they declined – they turned round and said to me that I had to choose." she said.
"So I just handed in my notice straight away and said 'OK I'll go play archery'." she smiled. While the decision was quick, "it was something that had been playing on my mind for a long time. I knew if I wanted to succeed in archery I'd have to train a lot more than I did. I was working a 9 to 5 job, or an 8 to 5 job rather – and then training 100 to 200 arrows a day isn't really feasible. It's exhausting when you're trying to fit that and gym work in."
The dream is expensive. "At the moment I get a small amount of funding from Archery GB and UK Sport which essentially was to cover taking one day a week off work, other than that I've been living off the money I was saving up for a house."
Would you recommend becoming a full-time archer to anybody? "For me, it was a quick decision but ultimately something I had been thinking about for a long time, weighing up the options. I was also waiting to see where I would fit on on the team moving forward – with Naomi coming back in it meant there was almost certainly one less space."
"It was a complicated decision to give up my job because the engineering industry moves on so fast – I have no idea what's going to happen when I go back to work but hopefully I'll be able to get back into it straight away or if not I'll try and retrain for another career. But as to recommending anyone else doing it – you go for your goals and if you are in with a chance it's a no-brainer, a once in a lifetime situation, you have to throw everything into it."
"If it doesn't take off at least you can say you tried. No regrets."
---
Read Bow's feature about Turning Pro for compound archers here.