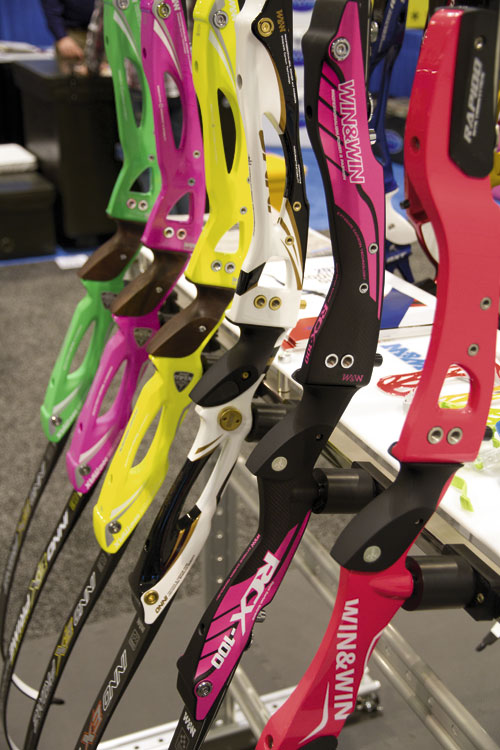 Win&Win have launched a new riser: called the Rapido, it will be the first all-carbon riser from Win&Win that is aimed at a lower price point, making it suitable for intermediate archers who want to shoot an all-carbon riser – without the high-end price tag.
That's not all though – the Korean company has also launched the AXT. This riser is an anodised all-aluminium model, which has been based on the same geometry as the popular CXT. Offering a top-level shape, the material used means it will be cheaper to buy than its carbon-based sister, as well as appealing to those that like the solidity and feel of an all-metal riser.
Other new launches we spotted on the Win&Win stand at the ATA included an upgrade to the Winact series. The Winact- VT is the new, upgraded version launched this year, and accompanying limbs have also been re-engineered and will be available in wood-core and foam-core options.
Win&Win also told us that the top-ofthe-range Inno MAX riser has proved so popular they are now offering it in four all new colour options, including bright green, yellow and orange.