Archery has been named as one of 25 core Olympic sports for the 2020 games. The Olympic Programme Commission of the International Olympic Committee reviews each sport after the last Olympics to make sure that future Olympics remain relevant to sports fans of all ages.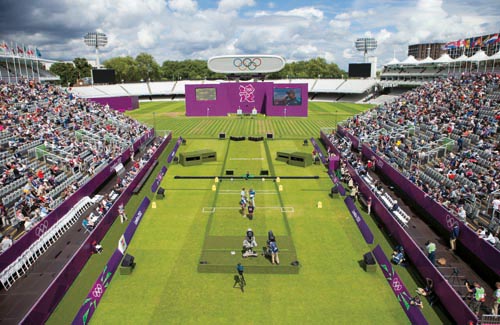 World Archery president Uger Erdener said, "Our great sport archery is now one of the important Olympic Sports, which was the vision of our World Plan. I believe that this is a result of a successful team working together in harmony within our great family. However, the elimination of one sport demonstrates to us that it is important to keep working hard in the future and to continue to strive to make our sport an important one at national level worldwide. This will be the vision of the next World Archery Plan. I would like to thank our executive board members, our secretary general, our committees, all our staff, our sponsors for their continuous support, and all our member associations, athletes, coaches and officials for this fantastic achievement."
The 25 named core Olympic sports are: archery, athletics, badminton, basketball, boxing, canoeing, cycling, equestrian, fencing, football, gymnastics, handball, hockey, judo, modern pentathlon, rowing, taekwondo, table tennis, tennis, shooting, swimming, triathlon, sailing, volleyball, and weightlifting.