Carter Enterprises has announced the launch of two new release aids, the Fair Chase and Honey 2.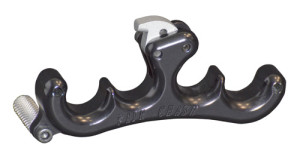 The Fair Chase is a rotation release that has been designed specifically for young archers, allowing them to learn good technique early on. With a solid rotation head, which Carter calls 'foolproof' it fits small hands and promotes good technique while being easy to learn to use. The solid head angle can be adjusted to set the desired release speed, and remain durable.
Available in sizes small (ages 5-9) and large (ages 9-12).
The Honey 2 is a development of the Honey, one of Carter's most popular release aids. One of the main new features includes a positive safety engagement system, which has been designed to give you the option of a safety that can let itself out when you release it, or manually disengage it by pushing it off, increasing your options for drawing and letting down your bow without risking a misfire.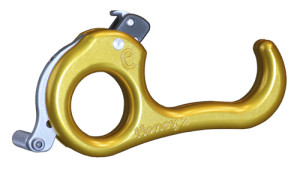 An improved internal floating hinge head design lets you explore more anchor options, ensuring consistent alignment and repeatability, and the speed of the release can be adjusted by tweaking the sear engagement. A magnet integrated into the head helps the self-returning hook get ready for the next shot, and a smooth handle has been designed to be comfortable in a variety of hand sizes and anchor positions.
Visit www.carterenterprises.com for more information.