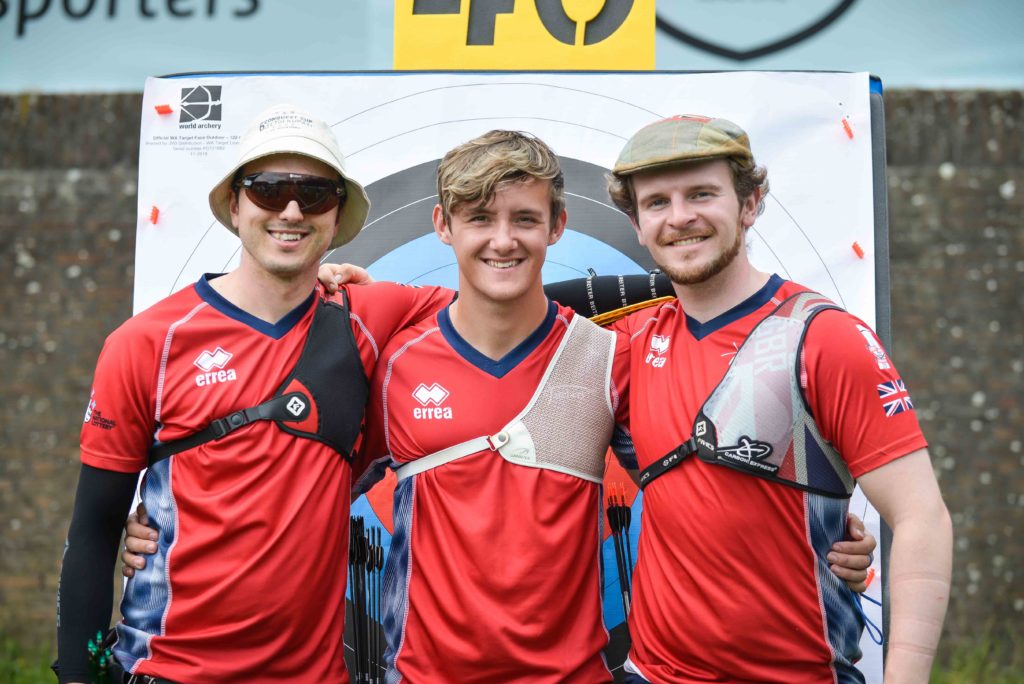 The majority of places for Olympic competition at Tokyo 2020 were handed out at the World Championships in Den Bosch, Netherlands.
For Great Britain's men's team of Tom Hall, Patrick Huston and Alex Wise, they managed to qualify in eighth place, earning a bye into the last 16 and a showdown with Japan, which they won in straight sets.
Tom told World Archery: "I've never shot a match like that in my life. The noise was unreal and everything about the atmosphere was supercharged.
"You don't feel the competition when you're there… this is everything you've trained for. I think the fact that it's the biggest event that you've been preparing for gives you the energy and gives you the strength.
"When you come and you just focus on shooting, that pressure becomes power and from there you almost don't understand how it's happening, it just takes care of itself and the results come. It just comes from all the background work and all the training."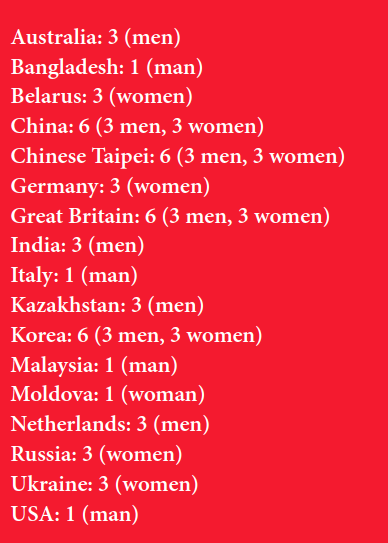 Patrick said: "We've been preparing for a very long time and we've been working very hard at team matches. We came in prepared, rehearsed and professional, ready to do the job."
The women's team of Sarah Bettles, Bryony Pitman and Naomi Folkard, also managed to secure a bye – avoiding a dangerous extra match – before beating Italy 6-2. Bettles shot four tens in a row to close out the win.
Bryony said: "This is what we've worked so hard to do. The fact that we didn't do it four years ago and struggled in the year leading up to the Games – to actually have a full team, men and women a year ahead of the Games, it's amazing."
"I think seeing the men qualify kind of spurred us on a little bit. It was like more of a motivator than anything else. They were all there at the back cheering for us, just a really nice team atmosphere."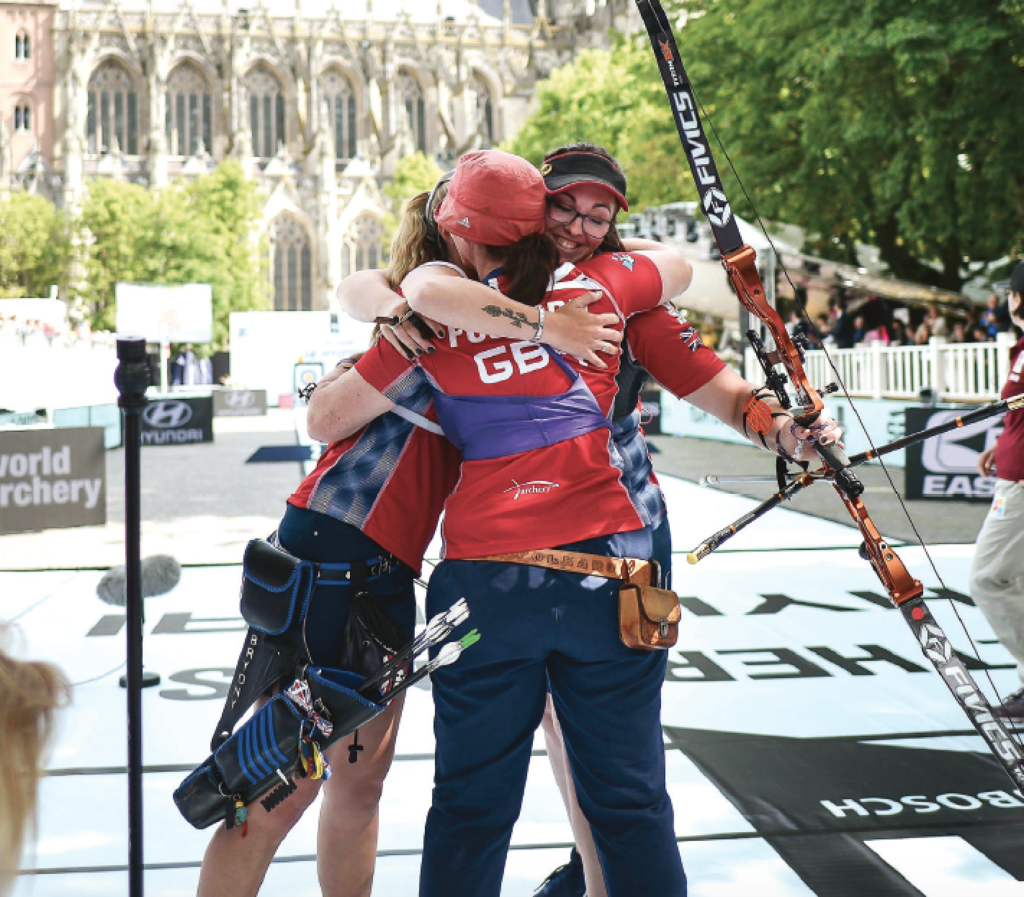 The men's team could not beat Korea to advance further, but the women's team then managed to beat Germany for a place on the finals field. Only three other countries secured the maximum six places, all big Asian powerhouses: Korea, China and Chinese Taipei.
Archery GB's head coach, Richard Priestman, said: "I am a very proud coach, with both men and women winning the full three quota places each for the Tokyo Olympic Games. This has been a tough three-year journey of planning and hard work to build two teams capable of achieving. Now we can plan to win."
As well as the team places, solo places – for the nation, rather than the individual – were also won by archers from the USA, Mexico, Denmark, Sweden, France, Italy, Malaysia, and Bangladesh.
This marks the first time that Bangladesh have qualified an archer for the Olympics. There are further opportunities to win spots at the upcoming European, African, and Pan-American Games, as well as a final opportunity for six teams – three men's, three women's – to qualify at the World Cup tournament in Berlin next year. 
For the best field sports news, reviews, industry and feature content, don't forget to visit our sister publications Sporting Rifle, Clay Shooting Magazine, Airgun Shooter, and Gun Trade News. And our YouTube shows The Shooting Show and The Airgun Shooter. For subscriptions, please visit https://www.myfavouritemagazines.co.uk/