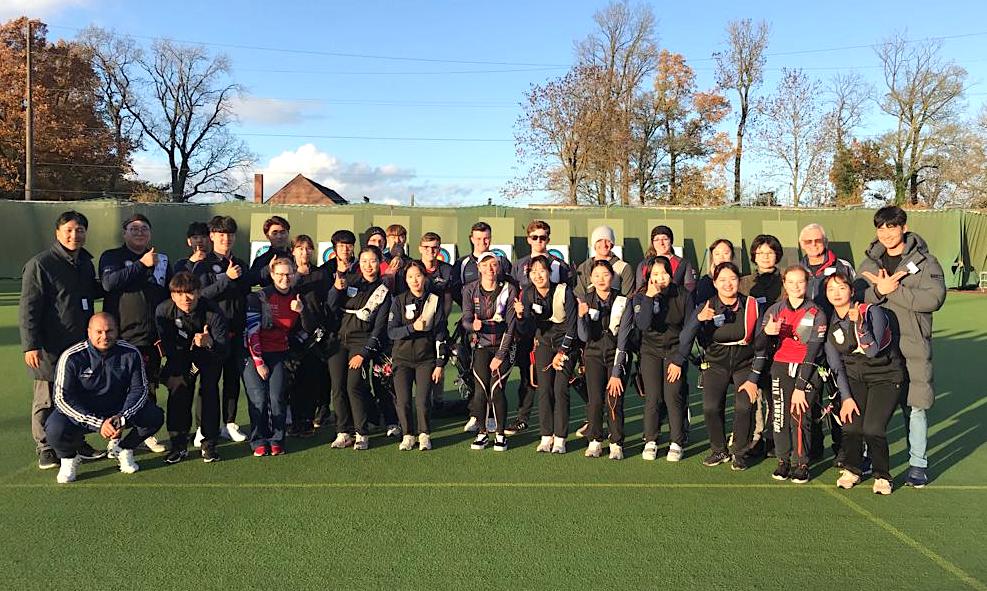 Archery students from the elite Korean National Sports University visited the ArcheryGB base of Lilleshall this week, as the recurve squad trained with them in a joint week long camp, in preparation for elite competition next year with the World Championships scheduled and Tokyo 2020 places up for grabs.
Richard Priestman, head Olympic coach said: "The camp and long term collaboration with KNSU is pivotal to our development and future international competitiveness. Korea is by far the leading nation in the world of archery, they have so many best practices that we can discover and use to build on our competitiveness. It is a really exciting partnership and certainly in the first few days interactions have been quite magical and inspirational. It will improve us in all aspects of technical, physcal and tactics and most importantly mindset."
The week consisted of 720 rounds, 360 rounds, individual head to heads and team matches. All aspects and scores were recorded (compound and recurve) to produce arrow averages to give a final ranking for finals at the end of the week.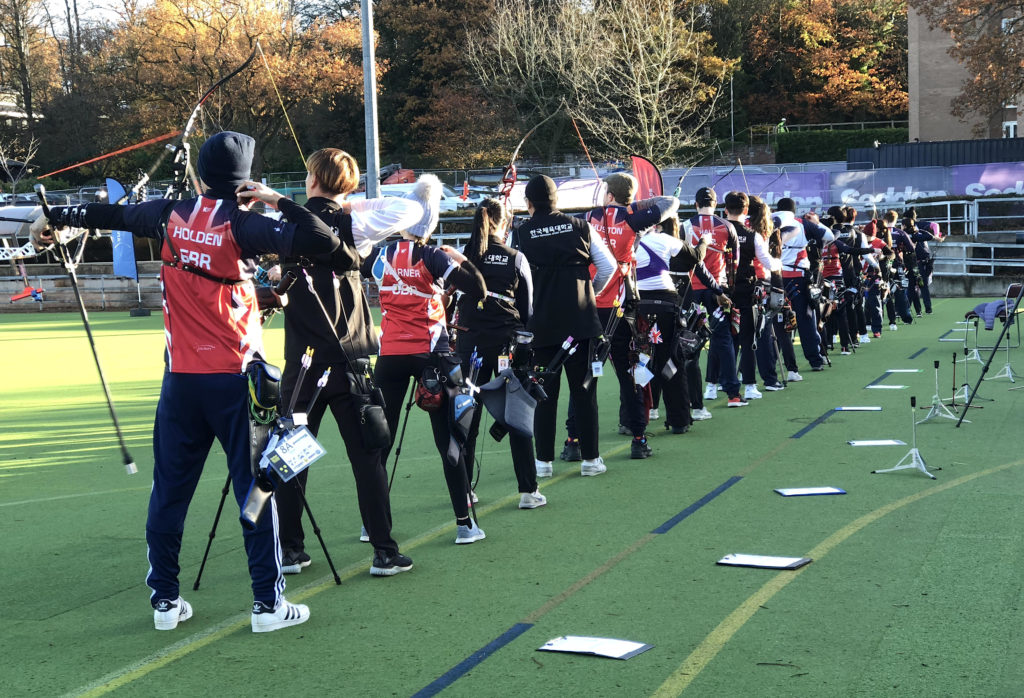 Naomi Folkard, four time Olympian, said: "We've had an enjoyable and competitive week shooting with the Korean sports university archery team. Their athletes are fun to shoot with and have a relaxed philosophy which we can capture for our advantage."
David Tillotson, Head of Performance at Archery GB, said: "It has been an excellent experience having the world's leading nation in archery on site. We had three objectives for the week. Firstly, to get some insight into their archery technique and approach to performance. Secondly, to develop friendships and partnerships that make the Koreans 'normal' in the eyes of the GBR team. And thirdly, to develop a partnership that might offer a base in Seoul in the lead up to Tokyo. Through the week we have realised their efficiency and rhythmic way of shooting. Our squad have mixed well with them and socialised throughout the week. We have managed to build a relationship between us and them and looking forward to develop this into next year at the World Cup events, Tokyo and beyond."
Archery GB would like to thank K&K Archery and Clickers Archery for their support for this event.