Shiny new kit available from your dealer now.
MK Archery: limbs / stabs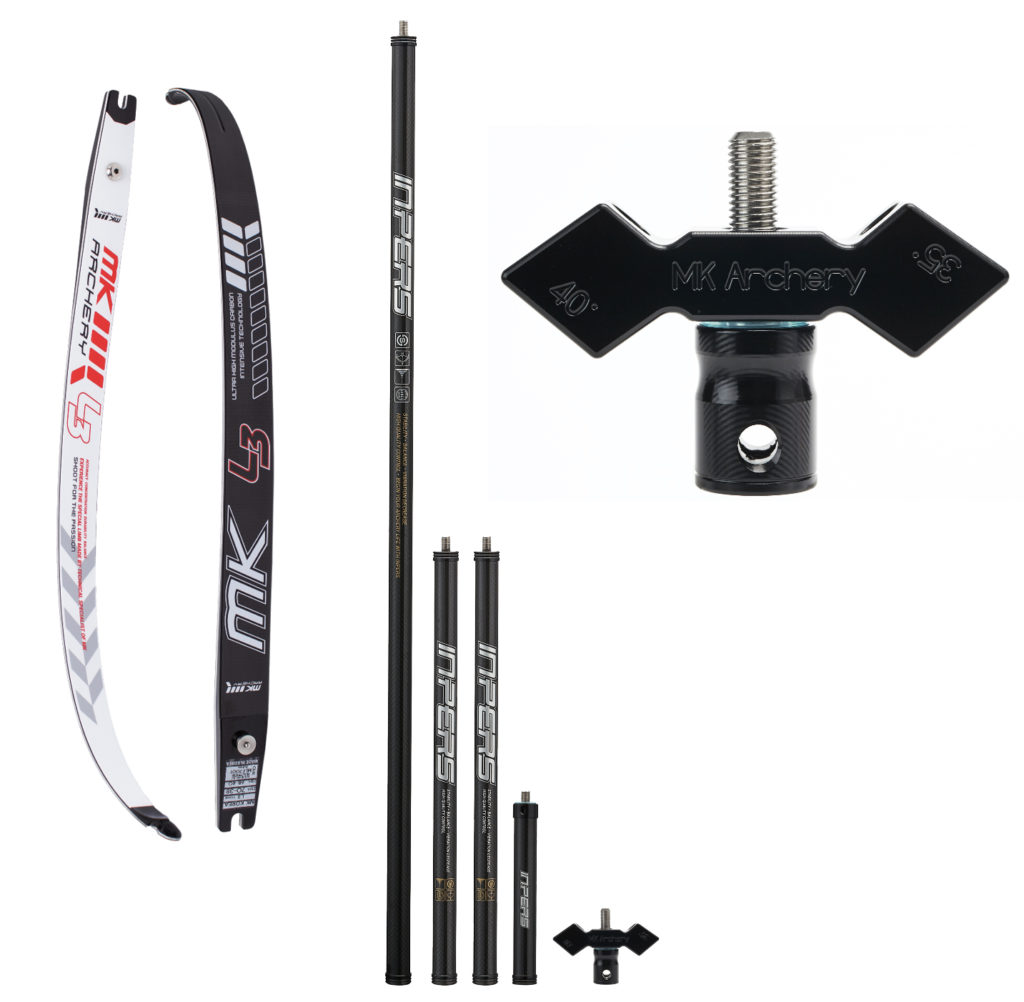 MK have introduced several new lines in their intermediate range, out in time for the seasonal shopping extravaganza, Their L3 Foam limbs are designed for beginners and intermediates, and they naturally recommend using those limbs and stabilisers together as a set, including an L3 Dual riser.
The Inpers carbon stabiliser line is completely new, coming in 30, 28 and 26 inch long rods and 14, 12, 11 and 10 inch siderods, plus four lengths of extender too.
They also have a brand new reversible V-bar which can produce angles of 35 and 40 degrees. The L3 are wood core with both fabric carbon and unidirectional carbon, available in the usual lengths and weights. We have a full review of MK's new kit in issue 139.
More at: mk-korea.com
Easton Superdrive 19 Arrows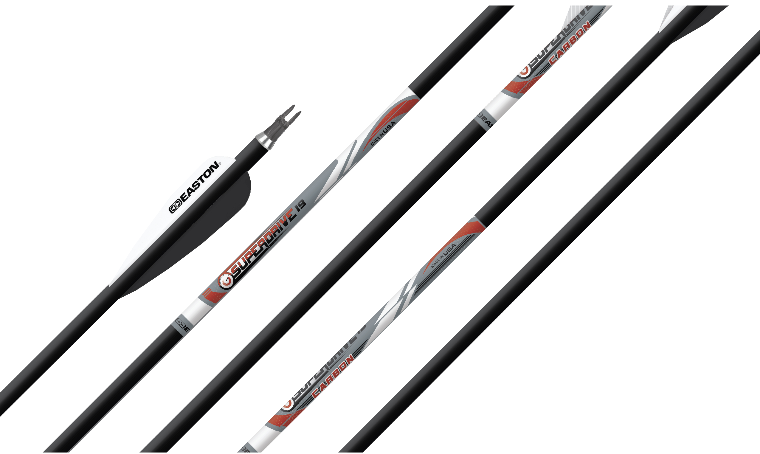 The Superdrive 19 is specifically designed for 3D archery, at the World Archery maximum compliance diameter, but is otherwise a versatile purpose outdoor competition arrow. All-carbon, it features an adjustable stainless steel point system to take up to 200 grains. It's available in three spine sizes: 330, 380, and 460. It has a polished black carbon finish and looks good for recurve and compound. Mighty.
More at: eastonarchery.com
SRT Targets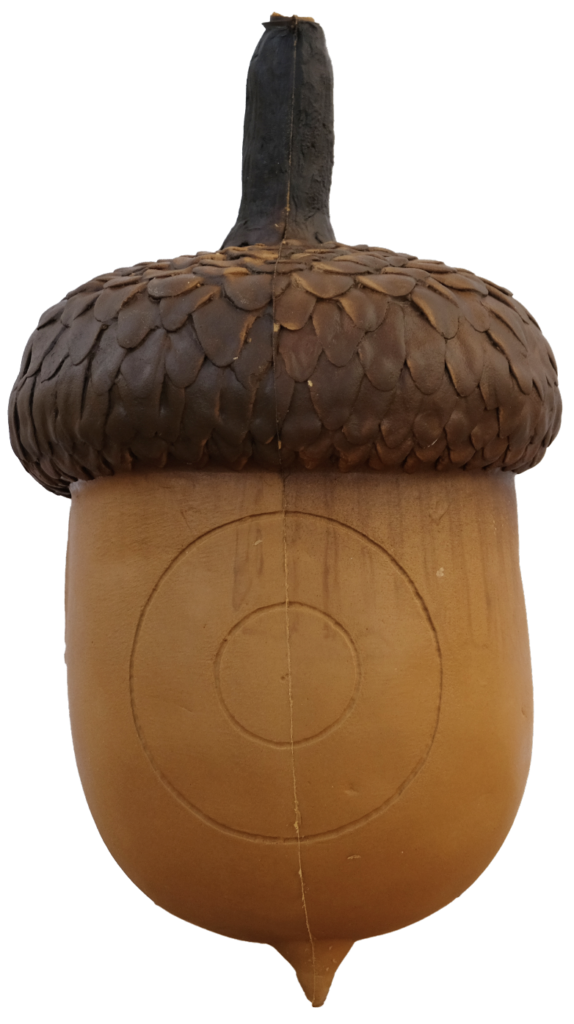 SRT – the breakout star from our Christmas gift guide – don't stop producing new and interesting 3D targets. This is from their 'home forest' series – they call it a smart acorn, and it measures 34cm long and 18cm wide.
Just the thing for the winter garden. (Perhaps they could make an proportionally sized squirrel to go with it? That would scare the neighbours.)
More at srt-targets.com
BCY String updates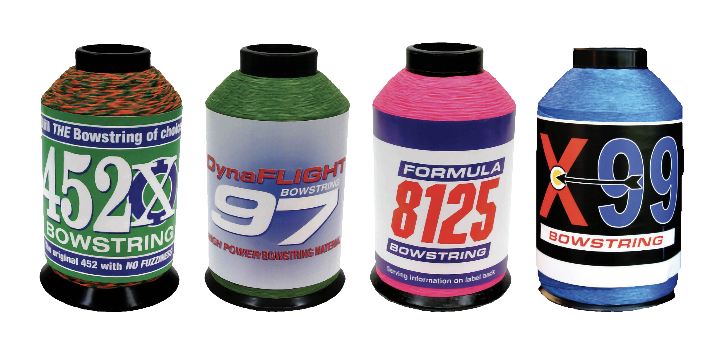 BCY were keen to tell us that they have made an upgrade to the Dyneema fibres used in most of their products. The HMPE (high modulus polyethylene, doncha know) has been upgraded. BCY say this means even lower creep and abrasion resistance. Excellent stuff. (The strand sizes remain the same.)
More at bcyfibers.com
WIAWIS new kit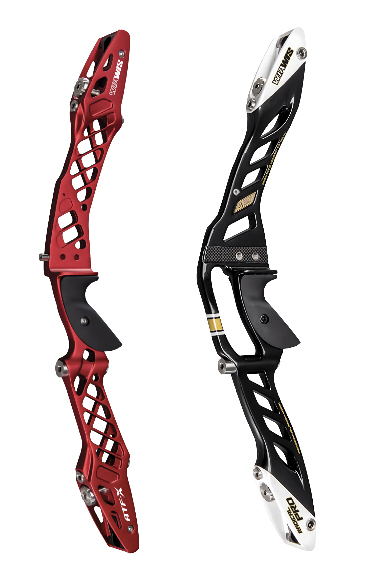 Win & Win launched their new recurve lines including limbs and stabilisers for 2020. More details will be in Bow 140.
Here are a couple of pics of their shiny new recurve risers to be getting on with. The thrustingly-named Radical Pro (right) is a return to the front-braced APECS- style design of a few years back, which they reckon will further improve shock absorption. There is a update to the clicker plate to make it louder, too. As with last year's designs, nano carbon is used extensively.
The ATF-X is a CNC aluminium riser with a distinct honeycomb and routed panels, and further reinforced from their regular ATF line of last year. It's available in nine colours including 'Turkey Green', which looks different, if nothing else. Both risers come in at 1300g.
More at: wiawis.com