Bow looks at the new intermediate range from the boutique Korean manufacturer
Stabilisers 

MK Korea Archery, as a brand, were originally known for higher-end gear, some seriously starry elite users and a commitment to the Hoyt Formula geometry – several of their top risers are capable of taking both Formula and ILF limbs without significant adaptations.
They managed to get several new lines out for Christmas in their intermediate range, and sent some to Bow to get their greasy hands on to review early in the new year. 
The Inpers name has been used before, but their carbon stabiliser line is completely new, with 30, 28 and 26 inch longrods and 14, 12, 11 and 10 inch siderods, plus four lengths of extender too.
They also have a brand new reversible 'dual-fixed' V-bar which can produce angles of 35 and 40 degrees. The smaller set they sent for review included the V-bar, in classy etched black, which was easily flippable between the two flat settings and provided at least a measure of adjustability.
The stabilisers are stiff enough for their very light weight, but only come with short plastic bushing anchors (unlike the higher end XR range MK make) and a general minimum of any nice extras. Everything is finished in what looks like shiny clear acrylic, and all parts are supplied in the familiar standard plastic tubes. 
It is difficult to really quantify the performance of stabilisers, especially at the lower-end of the market: these days almost all are made of decent carbon (albeit in varying quantities) and all will stabilise a lightweight setup.
I got an acceptable setup working very quickly, although the minimum of bells and whistles (you'll have to budget for some weights too) means that you are slightly in 'does the job' territory.
For beginners and novices, there is not a huge difference between the systems available, at least until you start moving into the adjustable V-bar territory. I liked the graphics, although that's very much to taste.
---
MK Archery Inpers stabs / L3 limbs
Solid novice to intermediate performers, with the ILF L3s showing off a classic limb design that could take you a fair way down the line.
L3 Limbs:
Wood core, fabric carbon and unidirectional high modulus carbon
In short, medium, long; 26 to 44lbs in 2lb increments
Availability: Around £360. Available from archery dealers now.
---
Limbs
Their L3 Foam limbs are designed for beginners and intermediates, and they naturally recommend using those limbs and stabilisers together as a set, including their lightweight L3 Dual riser, which is highly adjustable and designed for beginners and clubs.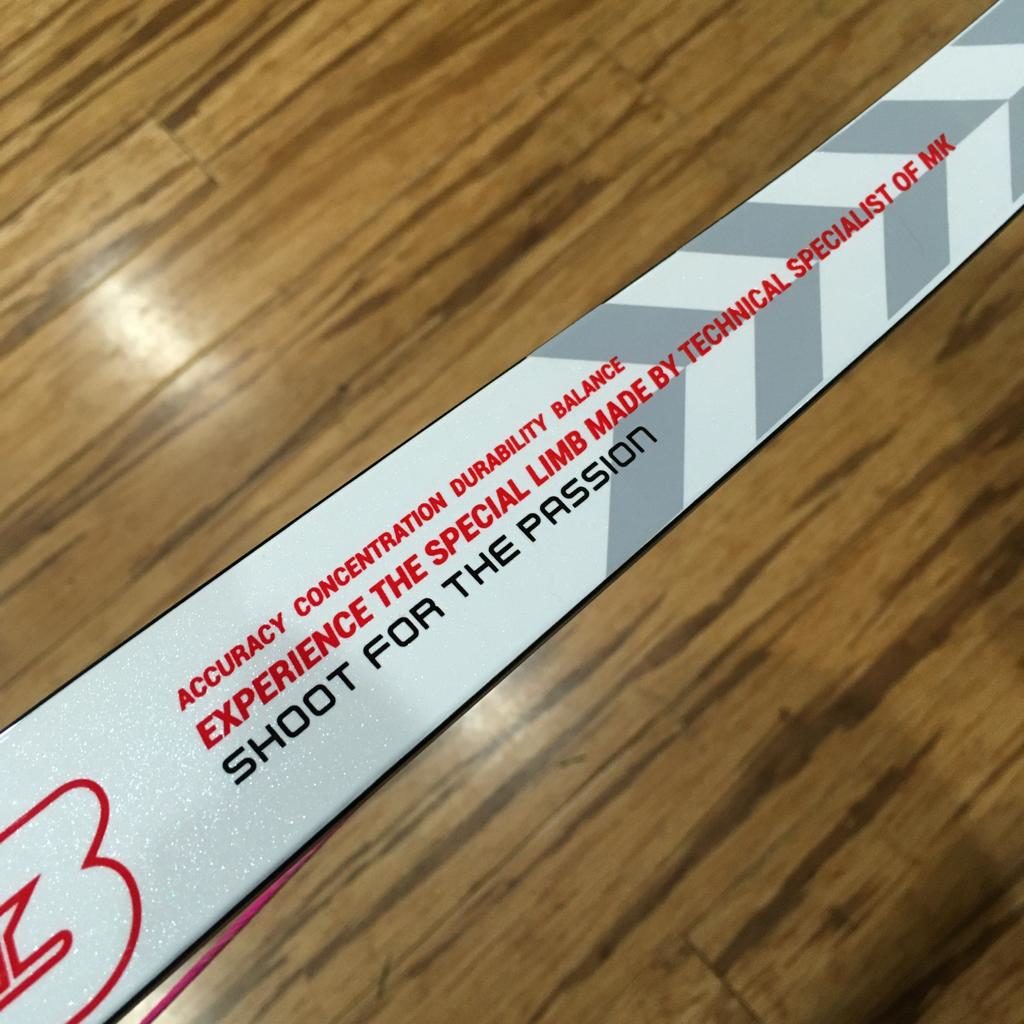 In a market of striking, strident graphics and brands there is no excuse for not looking the part and, the L3s come with a set of smart red and black graphics, even if the front side could be best described as 'wordy'.
The finish is good for this price range, with a sparkly top coat and a clear rear side which gives a mild optical illusion close up, so it looks like the graphics are 'floating' above the black carbon weave.  
The L3s are wood core with both fabric carbon and unidirectional carbon, available in the usual lengths and weights. The 34lb medium pair they sent for review performed really well on the bale, paired in this instance with a Win & Win NanoTFT riser.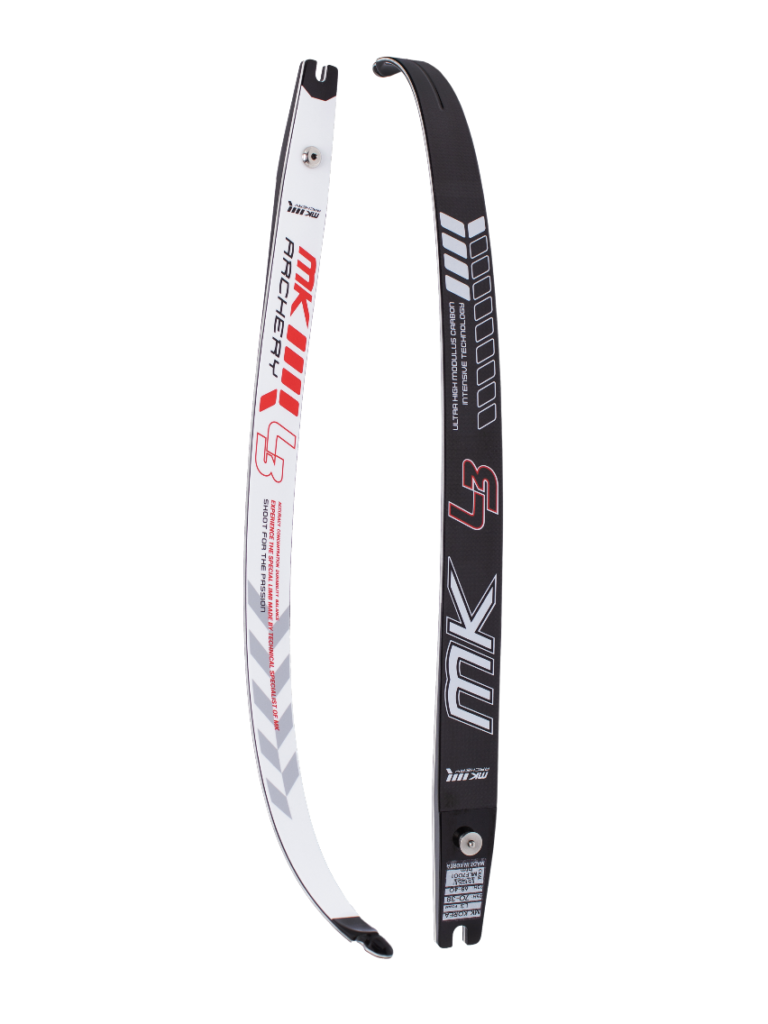 Coming in dead on weight, there was no hint of stack at standard draw length, and a pleasing solidity and snap to the shot. With relatively wide tips by modern standards, there is nothing particularly radical about the basic limb design, but MK Korea seem to have designed an extremely solid performer with – they claim – more carbon than is usually included at this price point.
It's definitely a case of making an excellent wheel rather than reinventing one. Unfortunately we didn't have a directly comparable pair of rivals at the same weight to hand, but there certainly didn't seem to be appreciable hand shock or noise coming out of our test rig.
These certainly look like they hit their price point well – and could take you well out of intermediate level.