Stabs, tabs and packs new on the market this July from your friendly local archery dealer.
Easton Halcyon Stabiliser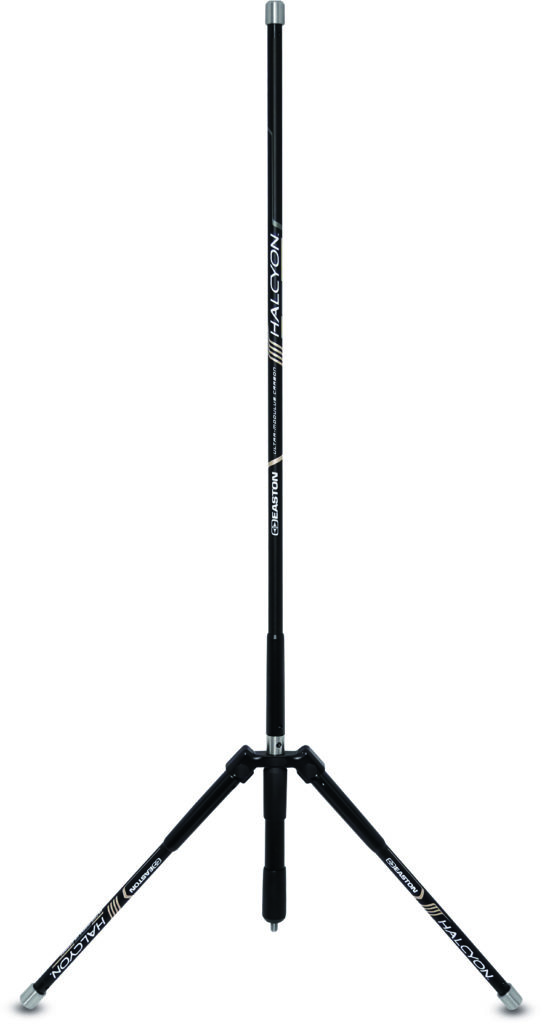 As previewed at the ATA this year, this 14.7mm wide rod has Easton claiming the highest stiffness-to-diameter ratio they've ever offered. The light mass is due to the 100% ultra-high modulus carbon construction, which combines with the Halcyon's small diameter to give the kind of bow stability and minimal crosswind disturbance experienced archers are looking for.
The main rod is available in 27", 30", and 33", with the side rods available in 12" and 15", and both are compatible with all the regular Easton weights and accessories. This is a top end rod, and available now from around £200.
For more information visit: eastonarchery.com
Shibuya Chung-Tae Kim Recurve Tab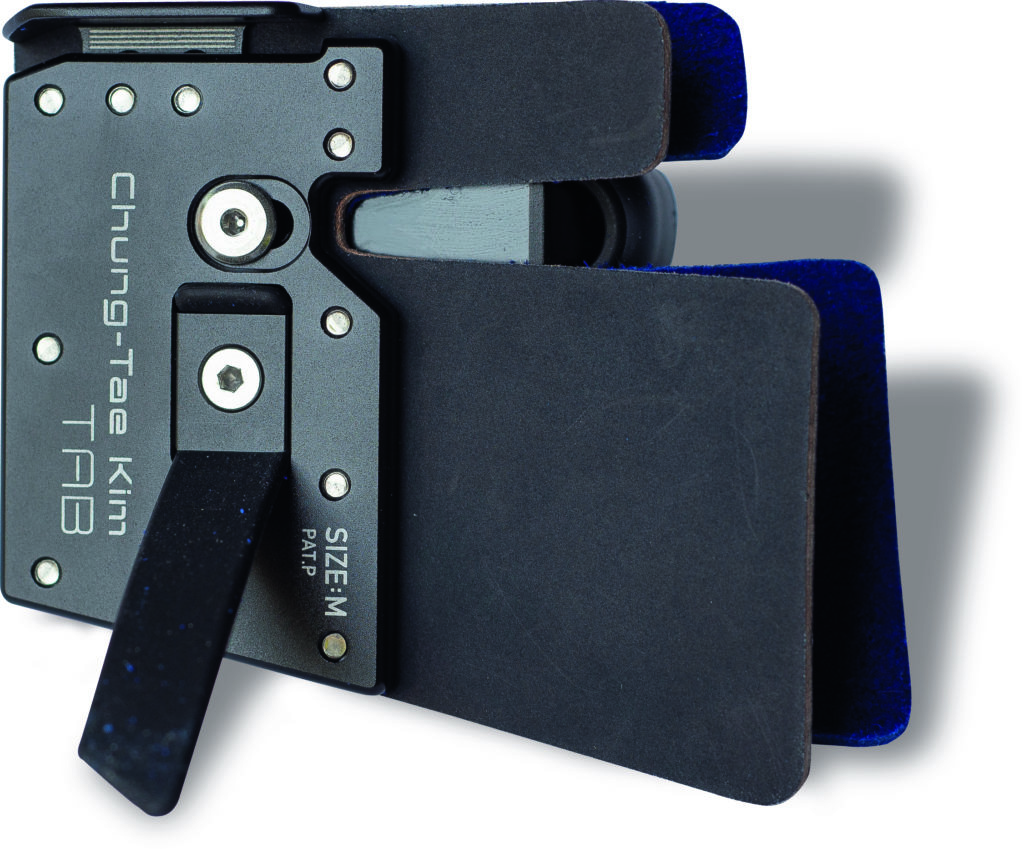 Launched at the World Championships, this tab, designed by Sydney gold medallist Chung-Tae Kim (a coach to several elite Japanese archers) has a number of interesting features.
It has an adjustable anchor pad (ledge) that fits completely flush with the upper edge of the cordovan face. The pad's fastening rails disappear between the palm plate and cordovan, leaving no screws or other protrusions on the thumb side for unobstructed anchoring. The pad can be replaced with a thin plate for users who don't use a ledge.
It also has a finger spacer with removable silicon rubber cover, and a locking adjustable band, which can be fastened in the same way. They claim fancier cordovan leather too, and aluminium parts "precision machined to Shibuya's demanding standards." If this sounds like your thing, maybe it is. Sizes: S / M / L are available now with an XL in preparation.
Contact your local dealer for prices.
www.shibuya-archery.com/english
Bignami backpack and modular quiver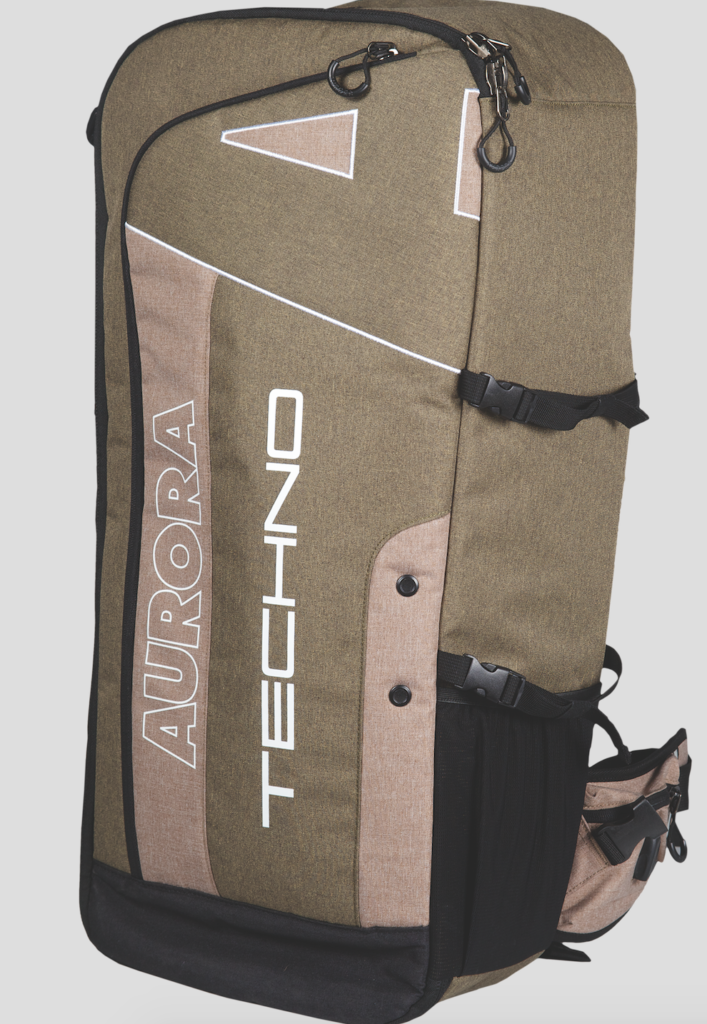 Bignami is an Italian manufacturer who own several archery brands including Aurora. They have a new backpack style case called TECHNO with the usual fully padded compartments, straps and waistband, and side mesh pockets suitable for a tripod.
Keeping things up to date, the waistband has a USB port to use in conjunction with a power pack (not supplied). The backpack can also be converted into a one shoulder strap bag with the included shoulder strap (a feature the editor has been waiting for for a while). There is an optional rain cover in flashy colours, too. Dimensions: 72 x 32 x 22cm Weight: 2.4kg, accessories included.
They also have a new Aurora Pro line quiver which they reckon is unique to the archery market. You can 'compose' your own quiver by choosing the components and colour you prefer in a wide range of options. The quiver is composed of a main body for arrow containment, an upper pocket and a belt. More details at: www.auroraproline.com
Look out for a full review in an upcoming edition of Bow.
Shrewd Custom stabilisers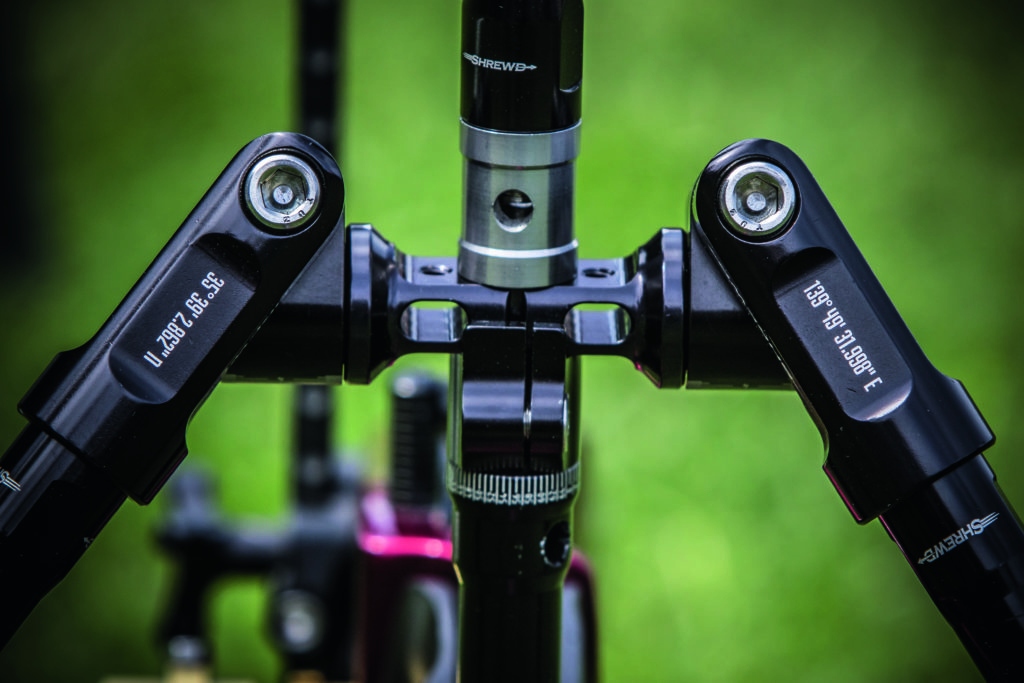 Shrewd were keen to tell us about the specialised stabiliser and v-bar used by the USA recurve teams. These are currently being used by Brady Ellison, Jack Williams and Tom Stanwood. The Atlas double v-bar has custom red, white and blue end caps, USA logos on the barrel nuts and – my favourite part – lasered GPS coordinates for the Olympic finals on the underside.
On the Revel stabilisers they have added custom red, white and blue wraps that integrate Brady Ellison's BE logo. If this sounds like your sort of thing – and you want to know which way Tokyo is next year – check them out at your local Shrewd-slinging shop.