Russia's open recurve men's team of Bato Tsydendorzhiev, Sergey Khutakov and Anton Zaypaev set a new world record of 1926 for the category at the Para-Archery World Championships in Donaueschingen, Germany – beating the old record by a staggering 92 points. Tsydendorzhiev topped the ranking round with 652, with Khutakov second on 641 and Zaypaev sixth with 633.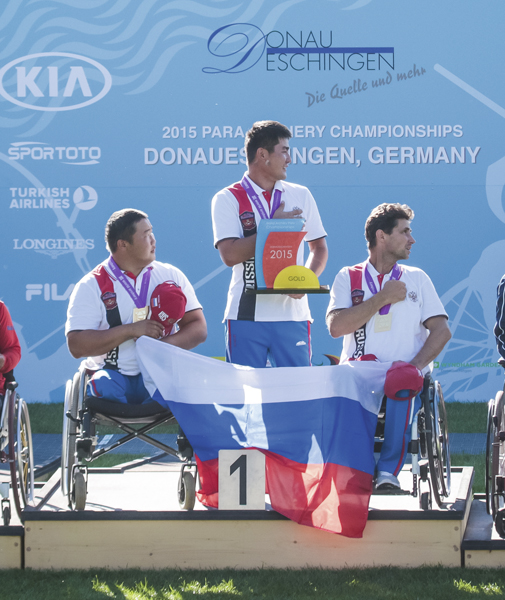 Alberto Simonelli, Matteo Bonacina and Gianpaolo Cancelli of Italy were another team to set a record at the event, scoring a combined total of 2062 in the compound men's open category.
Great Britain's Jo Frith, Vicky Jenkins and Jessica Stretton also scored the highest-known team score in the W1 division, of 1880. However, as the only full women's team in the division at Donaueschingen, it can't be officially ratified as a world record. The W1 category has been operating for a while but, after changes to para-sport classifications came into force last year, the division has expanded to include women for the first time.
At a competition in Korea, Oh Jin Hyek scored a new world record of 353/360 for the 70m distance in a 1440 round, while Sara Lopez shot 713/720 on the compound 50m ranking round at the Colombian trials.