UK archery fans hoping to watch the live action from Yumenoshima Park free-to-air may be disappointed.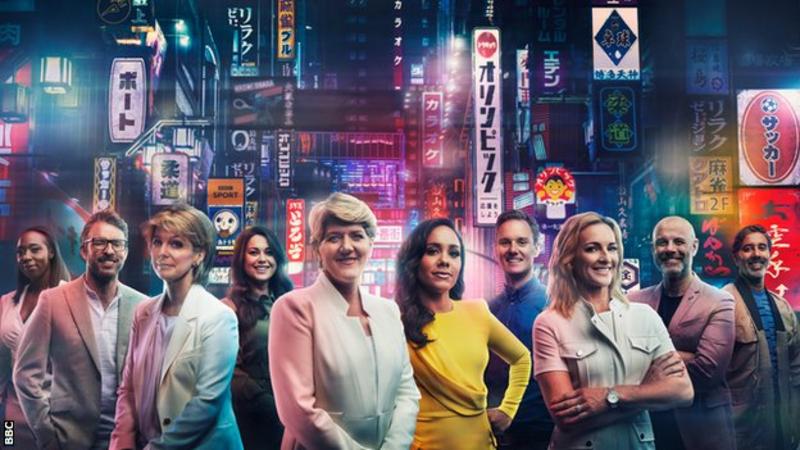 In recent years, Olympics fans have got used to having the choice of all available sports live on the 'red button' via digital services. The TV services at the Games are provided in-house by an IOC affiliate company called the Olympic Broadcasting Service (OBS), and then the live streams are fed to the world's broadcasters for them to choose what to show. At Beijing 2008, London 2012 and Rio 2016, this was provided on the BBC with multiple sports streams to choose via the red button, as well as broadcasting on BBC One, BBC Two and BBC Four.

However, a different rights deal applies to this Games (and also Beijing 2022). Eurosport is the official broadcast partner for the whole of Europe, and the BBC coverage is sub-licensed from them. There are limitations to this deal which restrict the BBC to broadcasting on one 'main' channel at once and with a single red button channel. This means that there will not be overlapping coverage on two channels, and there will not be multiple sports fed to the red button either on TV or on the web.
What this means in practice is that the 'normal' mainstream Olympics coverage will look much the same, but it will not be possible to access multiple sports streams at once. The archery and many other 'smaller' sports should however be available live on Eurosport, which is a pay TV package available on the web and via most smart TVs. ((It is also available on many Sky TV packages).

Eurosport is owned by the Discovery Channel, and it is also possible that some sports will be broadcast on their Discovery Plus subsidiary. (Bow reached out for confirmation of exactly how this scheduling will work, but has not received an answer yet.) Commentators for Eurosport have not been confirmed yet. This may be accessible via 'smart TV' and/or the web.

Essentially, seeing archery and many other 'smaller' sports on the BBC will be at the whim of the producers rather than available live on demand. It is of course likely that if Great Britain place an archer or team in the latter stages of the competition then the mainstream channels will show it, and re-runs will be available as usual on BBC iPlayer. However, the BBC have not engaged any commentators for archery, which does not suggest it is a high priority.

The coverage of more mainstream sports will look similar to previous years, albeit mostly presented from the BBC's studios in Salford rather than Tokyo. There are currently reports that 'fake crowd noise' will be added to the coverage, to compensate for the lack of spectators.

The short version: There will probably be some archery footage from the finals available to watch on the BBC – but it will probably not be shown live, unless you subscribe to Eurosport/Discovery+.

TIMINGS
Be prepared for an early start; Japan is eight hours ahead of British Summer Time, which means that the archery gold medal matches, all of which take place around 5pm in Japan, will be live at 9am over breakfast in the UK. A nice thing to wake up to, but if you want to watch a particular eliminations match (say, one of Team GB) they will be starting at 1am on Tuesday, with quarterfinals matches on medal days beginning around 6am UK time.

The full archery competition schedule is available on the Tokyo 2020 website.
More on the BBC coverage plans here.
NOTE: Bow cautions against relying solely on the information in this article as it refers to a developing situation. We will endeavour to update this piece when more information comes to light.


---