We're looking at some of the shiny new products available in 2019
MK 'ZEST' LIMBS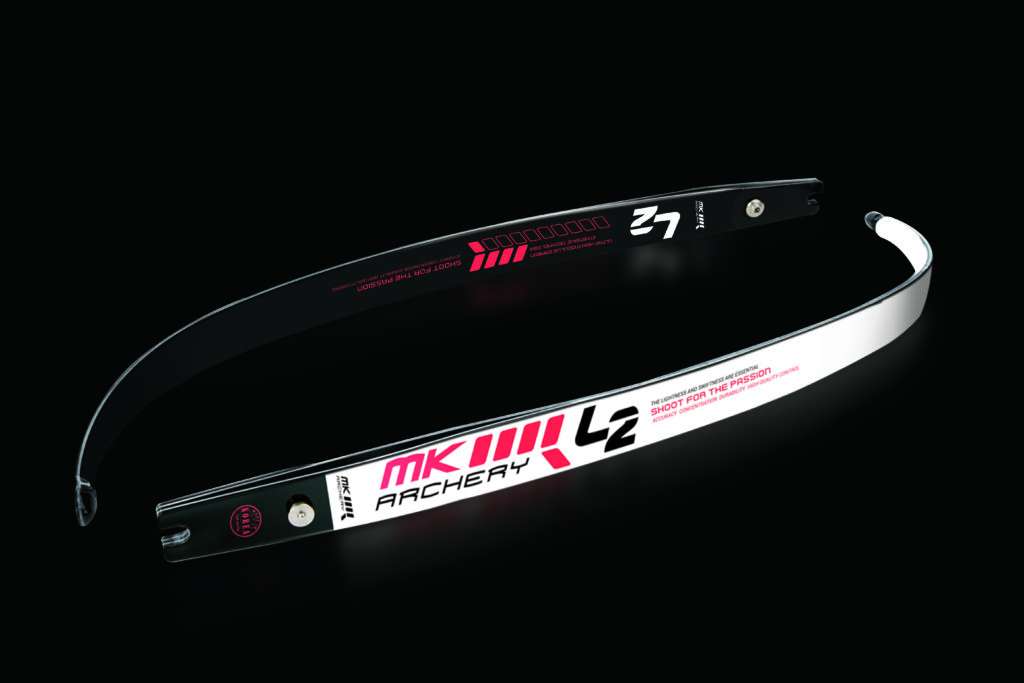 MK Korea are known in the recurve world as a relatively 'boutique' brand, at least compared to the bigger names. Started around a decade ago by two of the people from Samick (one of the top brands in archery in the noughties), they have been focusing on top-end gear for several years now.
Their new premium line, Zest, replaces the Veracity limbs which have a notable following among the world elite. They claim denser carbon, better sight marks, improved stability and better longevity, amongst much else.
World number one Kim Woojin has been seen using them outdoors this season. Zest limbs are available in weights from 32-48lb in short, medium and long, in both ILF and Formula fittings. This is a premium limb at a premium price: around £750.
They also have some 'premium entry level' limbs called L2 and L3, which replace the previous Inpers limbs. The L2 limbs are made from fibreglass and carbon, whereas the L3 limbs are carbon and foam.
These are available from 26-42 lb in short, medium and long. L2 limbs are also available in Formula fi tting as well as ILF, whereas L3's are ILF only.
Price: around £300 for the L2, £420 for the L3.
EASTON ELITE TAKEDOWN HIP QUIVER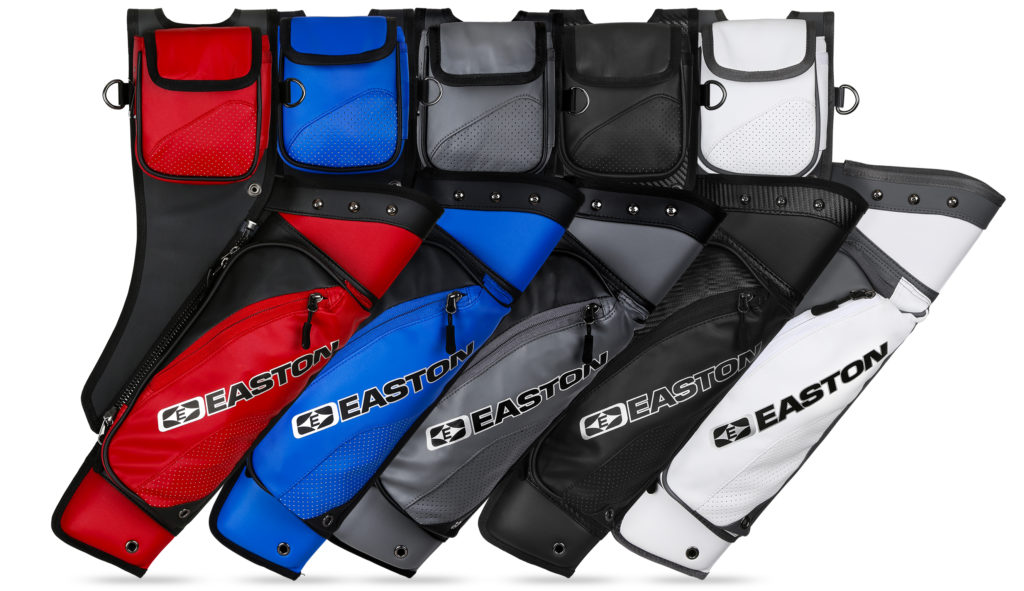 As previewed in our ATA feature, this is now available from your friendly local Easton dealer. The Elite quiver has been around and popular for a while, what distinguishes the Takedown model is the ability to separate the quiver body from the belt loop, making the quiver assembly more compact for storage and transportation needs.
With the quiver often an awkward fit in a bowcase, this could be a solution to a lot of archers problems. Another modular feature is the optional release pocket with a magnetic-closure lid. This pocket has a directional-locking snap that allows it to be removed and replaced with the included accessory clip, which is ideal for securing a finger tab.
There is also an integrated bow square slot and dual accessory attachment rings. The Takedown is otherwise built with the same premium features as the original, using dividers rather than tubes, and comes with a colour matched, infinitely adjustable belt.
Available right hand quiver & belt colours include red, blue, grey, carbon black, and white, although left hand models are only available in carbon black and grey.
Price: around £110. More information: eastonarchery.com
EASTON DELUXE 3915 & 3615 COMPOUND/RECURVE ROLLER BOW CASE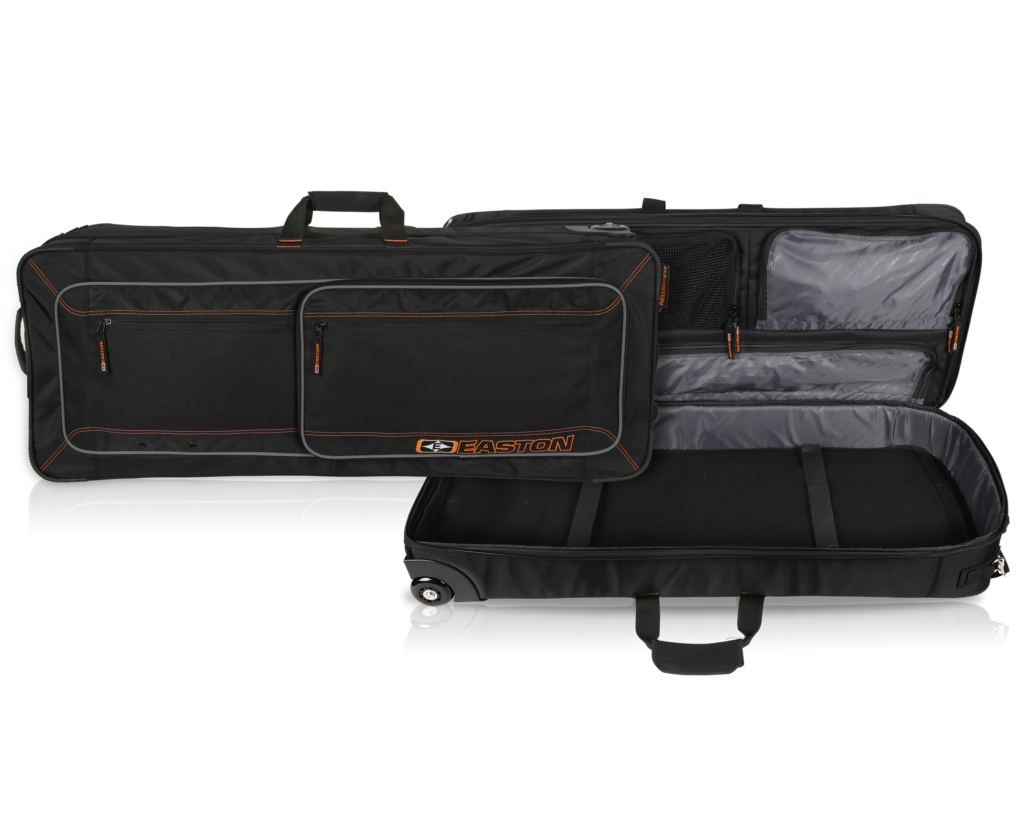 Another offering from Easton is a soft/hard hybrid case that is designed to offer plenty of room for clothing, accessories, and essential gear needed by the travelling archer.
The 3915 & 3615 offer easy toting capabilities with three 'field-replaceable' roller bearing wheels. (Probably best not to try changing them a double seatbelt system to securely anchor bows down and three internal pockets to keep your stuff organised.
With a bit of luck, you can pack everything you need for a weekend away at a tournament in here – and possibly save yourself a baggage fee, too. The Deluxe Compound/Recurve Roller long x 15 inches wide x 9 inches high, and 39 inches long x 15 inches wide x 9 inches high to accommodate different sized bows.
Available in black/orange only. Not a brand new product, but they are back in stock and – even better – they are currently 30% off if you hurry.

More information: eastonarchery.com