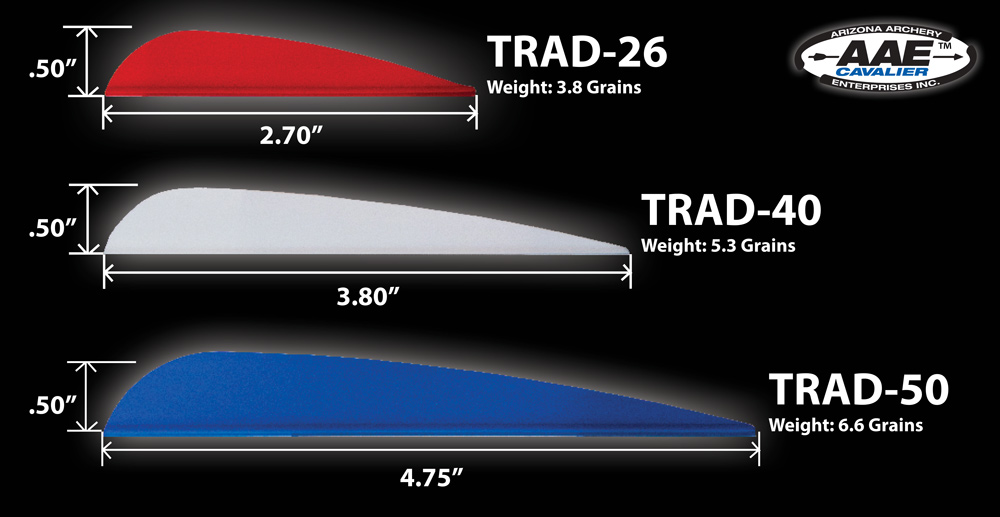 — SPONSORED —
AAE teamed up with accomplished outdoorsman and traditional archer Aron Snyder to create the first ever traditional archery vane that can be shot off the shelf, while maintaining the same flight characteristics and impact point they are accustomed to with feathers.
The new AAE TRAD vane gives traditional archers the confidence to take that important shot in wet or inclement weather while having the security of knowing their fletchings will be unaffected. The TRAD vane is made from AAE's proprietary "Lick and Stick" Plastifletch material for quick and easy fletching at home or in the field, with no vane prep needed as the TRAD vane comes with a factory-applied activator. 
 
Available in:  
• Three Sizes: 26 (3.8 grains), 40 (5.3 grains), and 50 (6.6 grains)
• Ten Colors: Bright Green, Black, Blue, Fire Orange, Hot Pink, Purple, Red, Sunset Gold, White, and Yellow
• 50 pack
Find out more on the AAE website.
— SPONSORED —