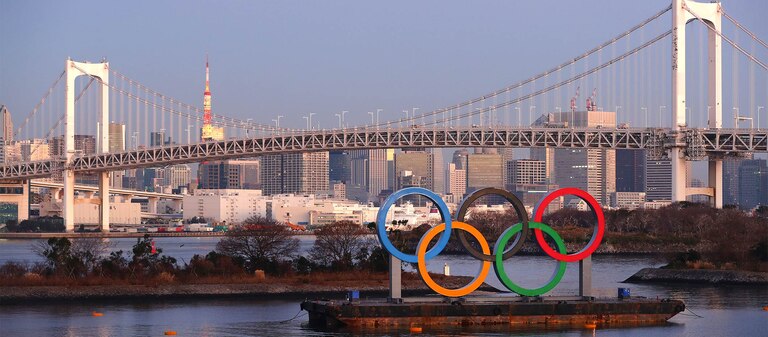 "The one thing that brings the world together is the Olympics." said two-time archery Olympian, and three-time Olympic medalist Brady Ellison, of the USA.

"It just sucks all around no matter how you look at things. I really hope they just push them back this year… People have trained their whole lives or at least the last four years and now they may not get to go, or if it's postponed some athlete who would be good enough to go now, in two years may be slower."
So said Brady to Forbes magazine. After weeks of rumour, pressure and speculation as the COVID-19 outbreak spread across the world, on the 23rd March there finally appeared an almost official confirmation that Tokyo 2020, at least as planned, is no more. Dick Pound, the rather loud IOC member that occasionally acts as a blunt instrument for the media to connect with the institution, told USA Today as such, all but officially confirming that the Games, and presumably the Paralympics too, were to be postponed. It marked the first official suspension of the event in history.
On 21 March the IOC delayed an official decision for four weeks, perhaps hoping that the issue would fade from the front and back pages and just maybe the coronavirus outbreak would subside enough to push ahead with the official dates. However, the next day Canada's Olympic committee officially stated that it would not be sending a team to any Games starting at the end of July; this was swiftly followed by Australia's Olympic body saying the same thing – albeit more ambiguously. (It seems that the the USA were on the brink of doing the same.) Essentially the IOC's hand was forced, and control of the narrative had been taken away. So perhaps rather sooner than they would have liked, the story had to come out. It also put an apparently reluctant Tokyo committee and Prime Minister Abe up against the wall. The next day, it was official. The Olympics would be delayed by a year, although the name 'Tokyo 2020' will remain. (I wouldn't want to redo all that branding either.)

But by that point, it was already clear that a July/August 2020 Games was untenable. No one knows exactly the full impact or duration of the coronavirus outbreak that is engulfing the Western world as of this writing. No one is still quite sure when the pandemic will peak, when it will subside, and when it will be considered 'over' – if indeed, it ever will be.

More to the point, the Olympics is not just two weeks in the summer, but a process of training, trials and selection that engages tens of thousands of people full-time in the months leading up to it. Tournaments across the world have been cancelled, and worse, athletes were faced with shuttered facilities – many elite programmes were quietly continuing in the face of social distancing and government advice, but even these had to close eventually.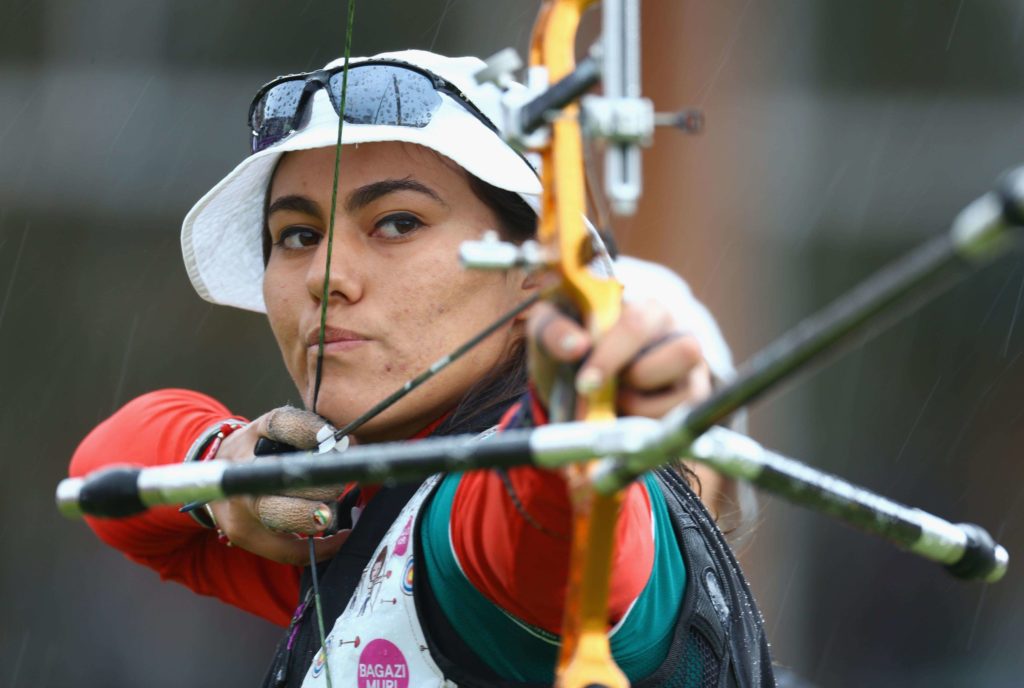 At this writing, only 57% of the total athletes have been officially selected, and most, if not all sports still have plenty of trials to come. Many voices, such as the Spanish Olympic committee, were already loudly saying the situation was untenable. But cancelling or postponing an event as complex and costly as the Summer Games is almost unimaginable, hence the organising committee and the IOC proclaiming business as usual as late as last week. Indeed, the coronavirus had to upend almost the entire world before they would even consider it.

Complete cancellation was always extremely unlikely. Worldwide sponsors have invested vast sums over decades. Infrastructure and logistical effort, reserves of national pride, and billions of dollars have already been poured into Tokyo 2020, and the IOC's lifeblood is the immense sums expected from worldwide television revenue that sustain an entire sporting industry (including World Archery). This revenue totals nearly $3 billion, according to some estimates, without which the Olympic movement would not exist in anything like its present form. The show will always go on. Ultimately, the Olympics now sustains hundreds of thousands of jobs worldwide.

For a while, several options were mooted, including a 'behind closed doors' Games, or one restricted to Tokyo residents only (perhaps who could prove they were virus-free). But a spectator-free Games wouldn't be much fun for the athletes and might turn off TV viewers. Many big athlete names would likely cancel. It might well have been broadly unacceptable for Tokyo 2020 as well, who would have to refund an estimated $800 million in ticket revenue, although their local sponsorship coffers are still well-filled and it's a relative drop in the ocean compared to the costs of hosting the show.

So, postponement then. But to when? Shifting to a later date in 2020, such as October or November, would interfere with other sporting schedules and without the guarantee that the COVID-19 outbreak was fully contained. It would be cooler and less humid, but it is also typhoon season (remember the rugby last year). And the Olympics may be the biggest event by size, but football, Formula 1 and basketball generate more commercial income – hence everything follows around them. On this level, money talks loudest of all. Behemoth that it is, the Games cannot just bulldoze everything else off the calendar.

Much more likely is a date in 2021. The Olympic 'fits' in the July/August slot, but moving it to that date will still bring ruinous costs even if Tokyo could guarantee the facilities, and it pushes the Games into previously unknown territory. It would also clash with the World Athletics Championships held in Oregon in August – a major payday – although the organisers have indicated they may be a movable feast. Essentially, Tokyo has to hang on to its $25 billion investment for an entire year without any revenue, together with another year or two of staff and infrastructure costs.
Some even suggested a two-year delay. Haruyuki Takahashi, one of the 25 members on the LOCOG executive board, told the Wall Street Journal earlier this month that this would be easier to fit in with already-decided sport schedules. Olympic legend Carl Lewis also put the case for a Summer Games close to a Winter Games in Beijing, in order to create a "celebratory Olympic year". But a two year delay would cause other problems, such as finding national team budgets for two Olympics in the same year, as well as dealing with the hangover of costs already incurred in 2020, and violently skewing the sporting timetable for 2024. It would cause even more headaches in Tokyo, too.

The current plan is to delay by 'not more than one year'. This would leave the possibility of a late-Spring Games open, perhaps in May/June of 2021, which would solve the problem of the terrible summer heat in Tokyo – presuming the world has solved the coronavirus problem by then. It would also allow the return of the marathon to the capital from its current home in Sapporo; a major thorny point of the Games buildup.
There are many other issues still to be addressed, the stickiest of which is qualification. How would a delayed Games ensure the spectacle has the best, clean, injury-free and in-form athletes? The IOC will likely commit to honour any athletes that have qualified places for their NOCs. But what if you are injured or lose form? Indeed, in our little corner of things, entire teams have been named for the big dance by major archery nations. Should they stay the same? It would be markedly cruel to deny someone their shot, and it is unknown how many teams have any rules in place to deal with this eventuality.

And how can it work for Tokyo? Will all the venues still be available? Can Tokyo host all the sports, programme events and athlete numbers that were expected in 2020 a year or so later? How will tickets, flights, and accommodation be reimbursed or rescheduled? Will they still have enough volunteers?
Finally, the technical problems of moving the event almost defy description. Almost 15,000 journalists, broadcasters and technical staff were due to descend on Tokyo this summer. For example: every 4K TV broadcasting truck in the world – all of them – was due to be shipped to Japan in early July to get ready for the show, a logistics manifest booked years in advance. This will be just one of thousands of planning and political headaches to fix, involving massive effort and almost unbelievable cost.

Some have talked of a 40 year curse of the Olympics, with cancellation in 1940 and boycott in 1980. Whatever the IOC decide in mid-April, it will bring huge upheaval to the Olympic movement, and the Tokyo Games will be held in a world changed entirely by pandemic. The coronavirus, something a billionth the size of a human being, has humbled the biggest event of all.
---