Seven records were broken at the British Universities and Colleges Sport indoor archery tournament, after a total of 579 archers from 46 universities entered to compete for BUCS points. The University of Nottingham successfully defended their team title, beating the team score record of 2,298 they set last year with a team score of 2,335. Andrew Randall lead the team by breaking the All Unis record with a 593 to win gent's recurve, alongside Phil Middleton (584), George Harding (583) and Oliver Jackson (575). Their combined score also beat the All Unis record score of 2,305 set nine years ago by Edinburgh. 58 points behind in second place were Oxford, and Warwick pipped Edinburgh to bronze by virtue of having more golds after the two teams tied on 2,253 points. Nottingham also picked up the novice team award with a team score of 1,617. Napier picked up second place, and Loughborough got third.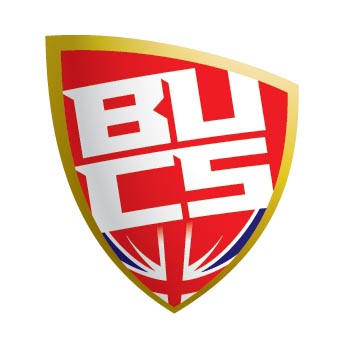 Other records broken were the gents novice recurve, as Roy Hotrabhvanon of Edinburgh shot 557 to beat the previous record by a point.
Sara Emanuelsson of Durham smashed the ladies barebow records (BUCS 509, All Unis 523) with a score of 555 – and even second-placed Morag Douglas (Aberdeen) and third-placed Jos Sarsby of Birmingham would have done enough to break the record, scoring 528, and 513 respectively.
Archery GB chairman Dave Harrison commented, "It was a real pleasure to be asked as Lord Patron at such a prestigious event. With almost 600 archers taking part it makes this event the largest single day archery event in the UK."