Naomi Folkard broke two national records in a matter of weeks, after putting five points on the record for the Combined FITA round.
Folkard shot 580 at 18 metres and 583 at 25 metres, for a combined total of 1163, which broke her own national record.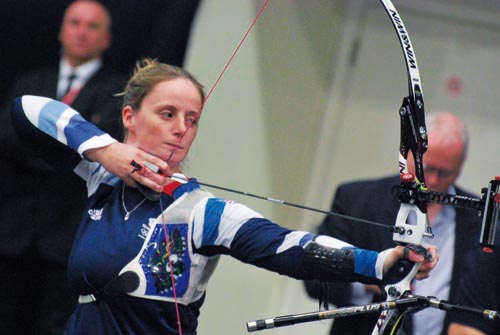 The Droitwich Archery Society's annual world record status event consists of an 18m FITA round followed by 25m FITA round – 60 arrows at a three-spot 40cm face – followed by a further 60 at a three-spot 60cm face.
A fortnight earlier Folkard, 29, had set a new national record at the Stourbridge Company of Archers' annual FITA 25 tournament.
The Olympic archer, from Leamington Spa, shot 584 to beat the previous record, which was held by Helen Palmer, by three points.