Everything you and your favourite archer needs for the seasons ahead!
Under £20
Fivics scorebook and pen
Fivics have made this specially designed scorebook that comes with an arrow themed pen. Each page has space to score and plot 18 arrows and a box at the bottom of each page for notes. This is a perfect gift for archer looking to improve their archery by scoring and plotting, now they can do it in style.
Price: £7
Available from JVD
jvd-archery.com
Archers Lantern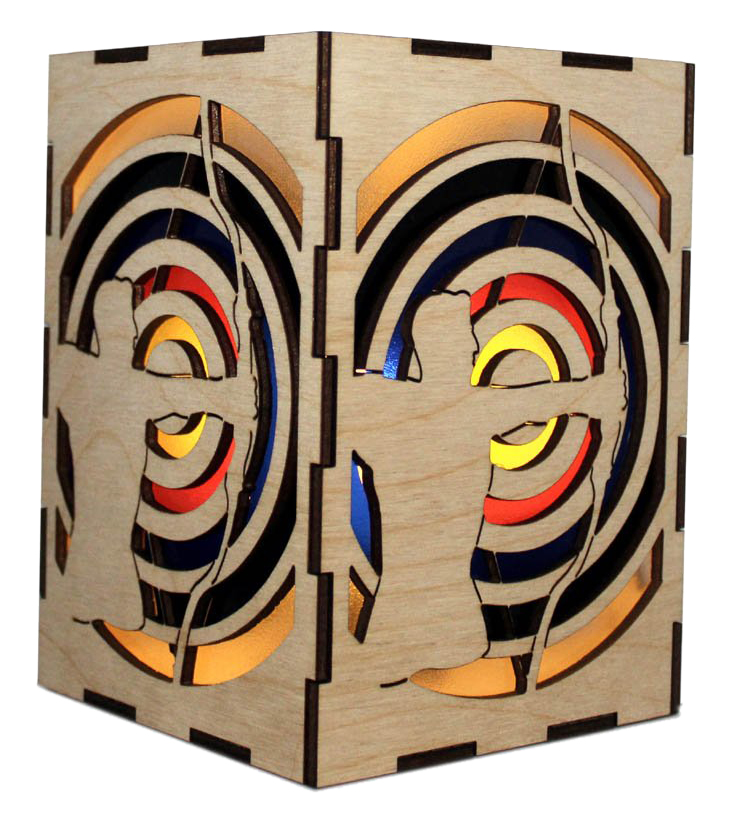 KG Archery have made this archery themed lightbox, showing a silhouette of a barebow archer cut from the wood, allowing the light to shine through when a tea light is placed inside. Not all gifts for archers have to be functional; this decorative item is a great example of archery home décor!
Price: £12
Available from KG Archery
kgarchery.com
Archery themed socks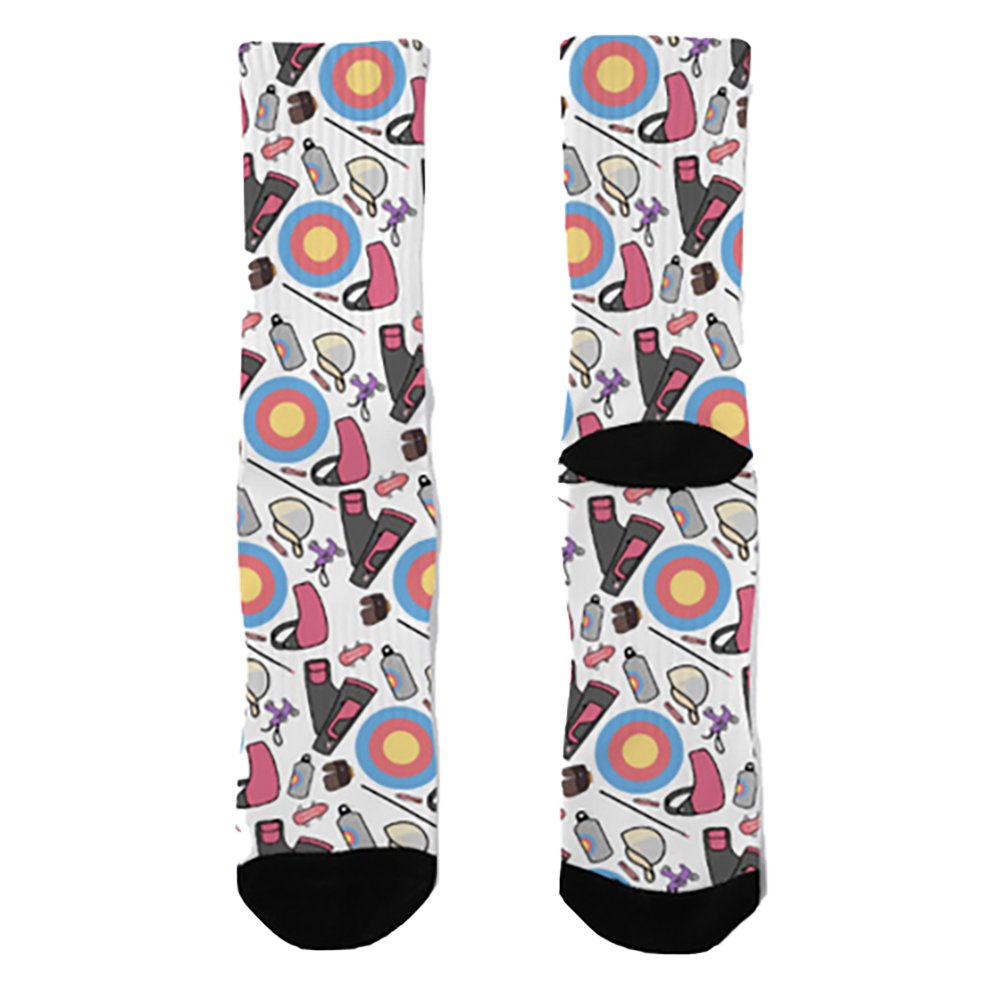 The first of a few items from this particular designer, and we just love these archery themed socks. They feature drawings of quivers, water bottles, chest and arm guards, targets and release aids.
They come in 25 different colours, so you can even pick a colour to match the archer's bow; as everyone knows that colour coordination is very important in archery!
Price: £13 per pair
Available from 8199 Sports store on TeeSpring
teespring.com
Archery long sleeve tee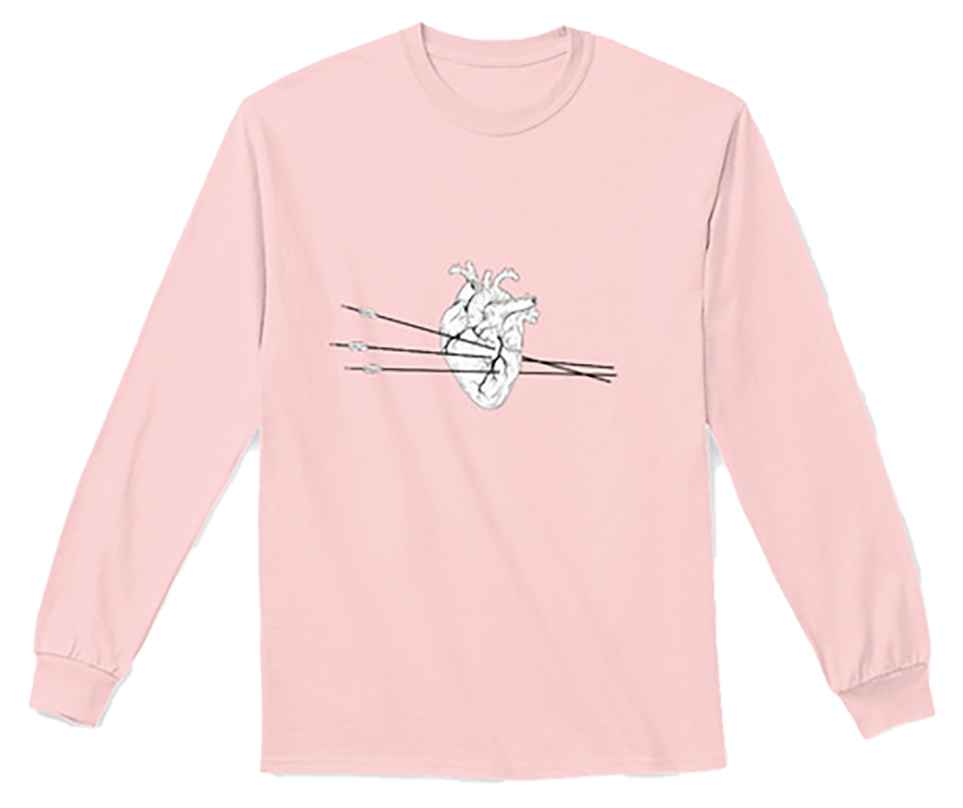 Another piece from 8199, this is a long sleeve t-shirt with a unique archery design. There are actually quite a few designs to choose from on this site, but I like the imagery behind this one that implies that the wearer's heart belongs to their arrows! This design is also available on different styles of shirt too and there are 15 different colours to choose from.
Price: £18
Available from 8199 Sports store on TeeSpring
teespring.com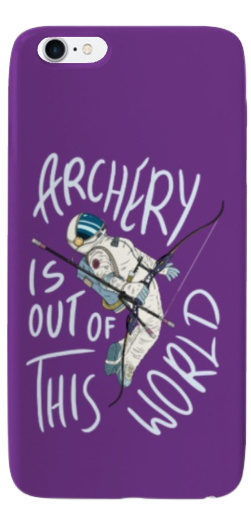 Phone case
How about an archery themed phone cover for the archer in your life? This design claims that "Archery is out of this world"!
A feeling that only archers can understand. There are 16 colours to choose from in this particular design.
Price: £15
Available from 8199 Sports store on TeeSpring
teespring.com

Thermos flask
There's nothing better than sitting in a line tent on a cold rainy day, sipping from a flash of hot coffee or tea while you wait for the head to head matches to start. Well, maybe it would be better if it wasn't raining. But at least with this thermos flask, your hot drinks will stay hot throughout the entire day.
Price: £19
Available from Amazon
amazon.co.uk
Mybo Arrow Pen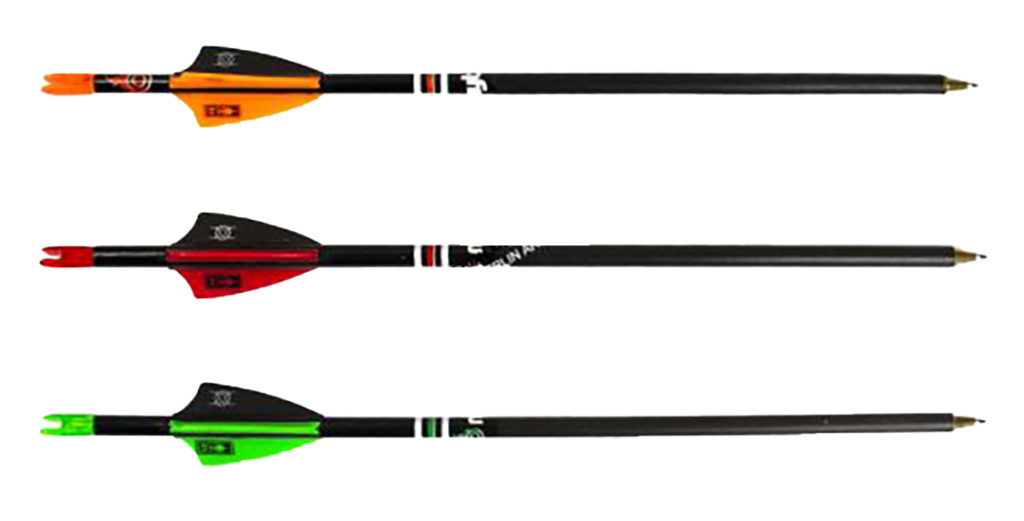 Everybody needs a pen, whether it's to write down their scores or take notes in work or school, and with this arrow pen from Mybo, you can make sure that everybody knows you are an archer, on or off the shooting range. These cute pens make a great addition to any quiver – just don't get it mixed up with the real thing.
Price: £5
Available from Merlin Archery
merlinarchery.co.uk
Rechargable handwarmer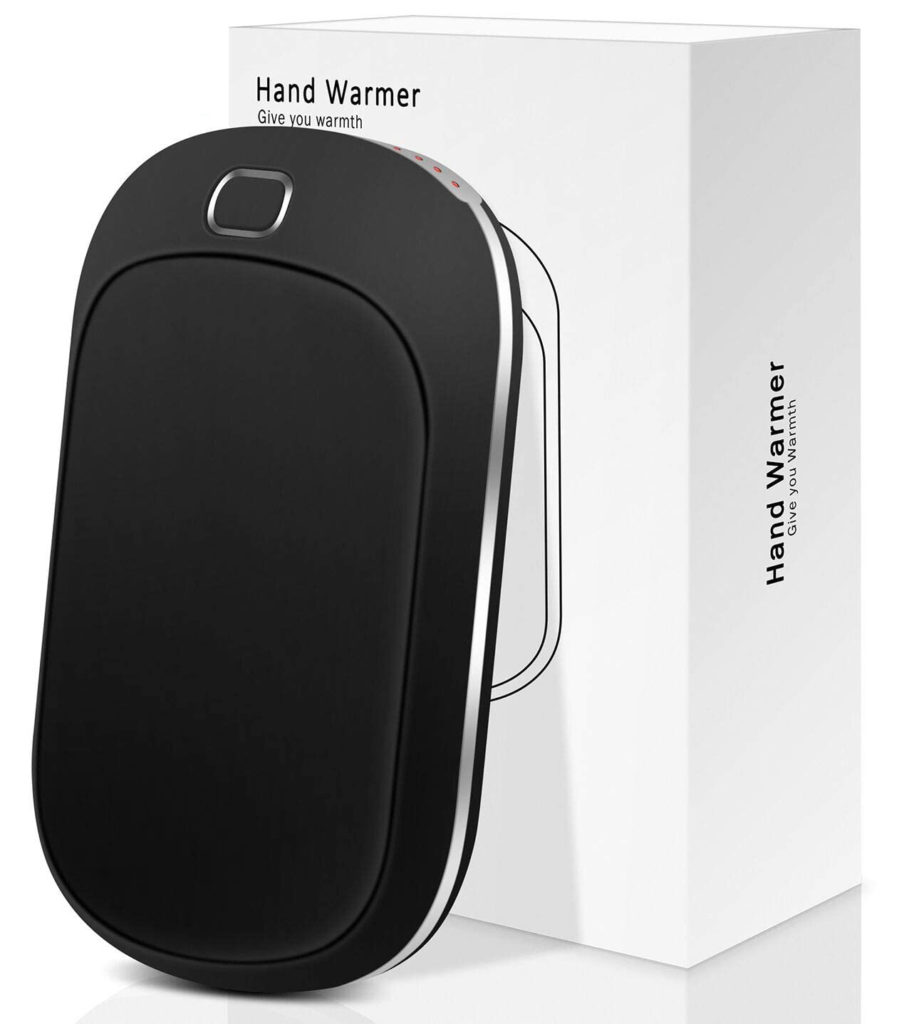 A lot of archers will find themselves shooting outside throughout the winter this year, and there's nothing worse than cold hands when you're trying to work on your shot. This rechargeable USB handwarmer will help keep hands warm, and also has the ability to charge your phone! A perfect gift for the cold winter months.
Price: £17
Available from Amazon
amazon.co.uk
Waterproof bobble hat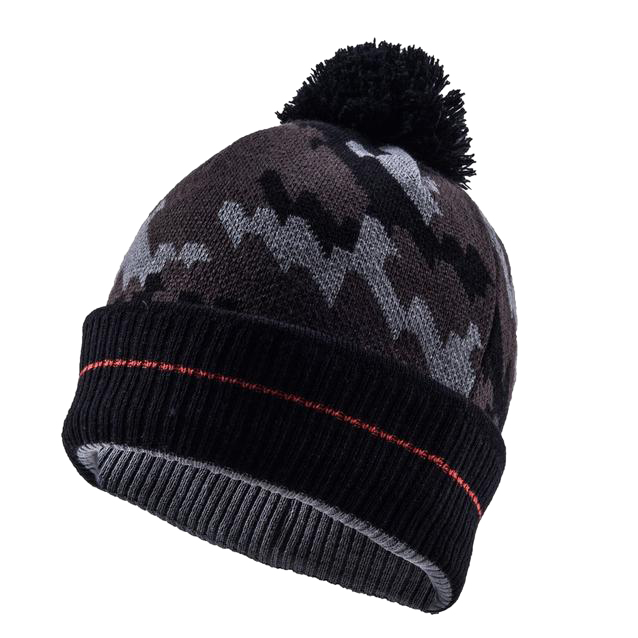 Everyone loves a bobble hat, but not when it's raining and it gets damp and cold. This bobble hat from sealskinz is waterproof and it even has a microfleece inner liner to keep your head warm in all weathers. This hat is ideal for archers, as it takes a lot for an archery competition to be cancelled due to weather!
Price: £15
Available from Go Outdoors
gooutdoors.co.uk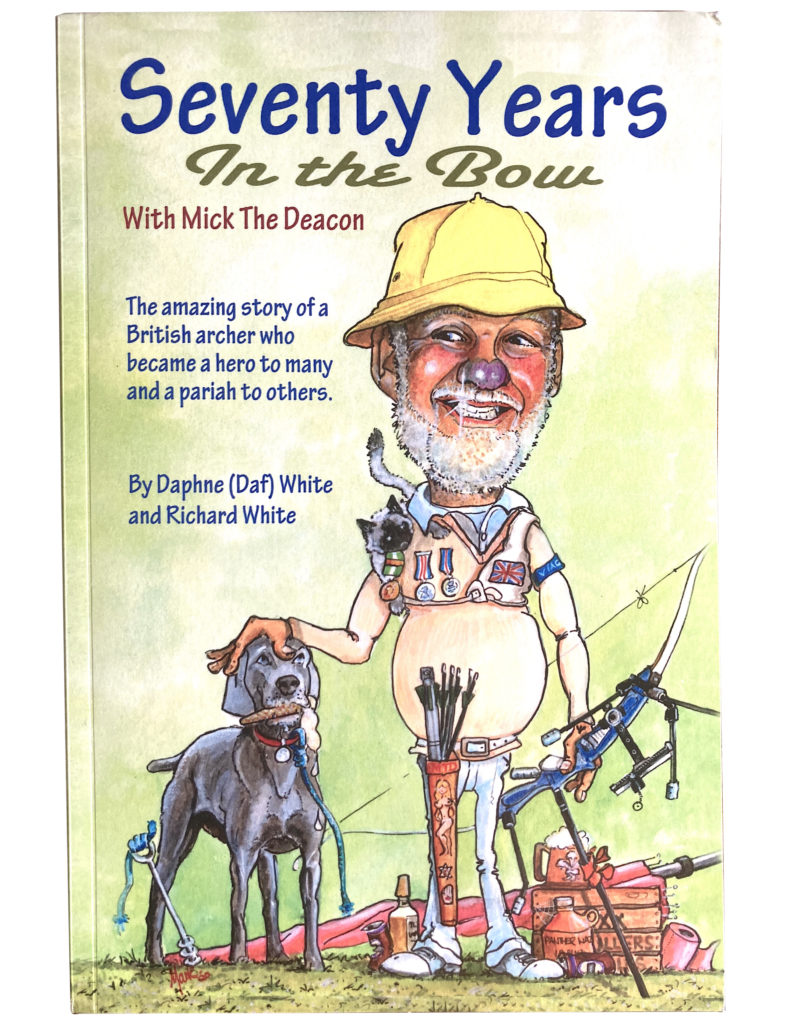 Seventy years in the Bow
A new book by former Bow editor Richard White and his late wife Daf looks at the career of Mick the Deacon, one of the long-running characters of British archery, who had a lasting effect on the sport both nationally and internationally. Fully illustrated.
Price: Around £10
Available at all good booksellers
Artebo face mask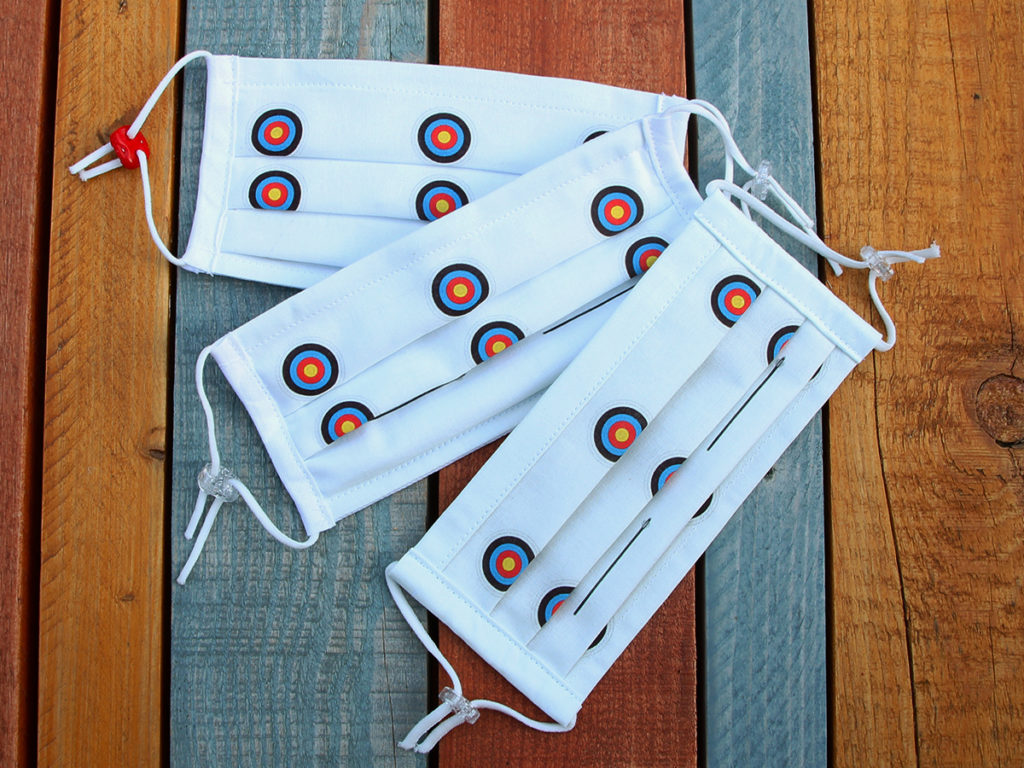 We're all going to be wearing masks for a while, it seems, and this one mask looks great and is easy to breathe in. Best of all, the mask is reinforced on top with a noseband, so it can fit properly over the nose.
This means less air escapes upwards, making it more suitable also suitable for glasses-wearers. According to them: the mask has three integrated 'wrinkles' and adapts well to the face on the cheeks. Spot on. Fully washable, natch.
Around £14
Available from: artebo.de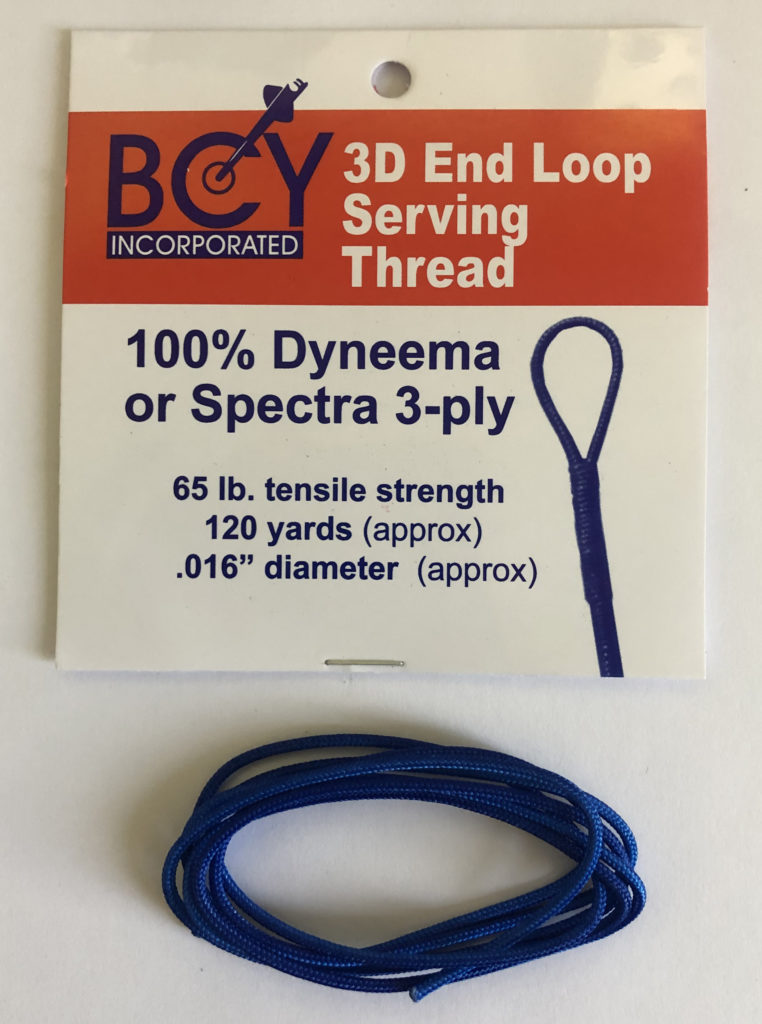 BCY Loop Rope
This is a durable, stiff braided polyester cord for making "D" loops, approximately 2mm in diameter. A full one metre (39") package will be good for five or six loops. It's available in most solid colours, too, for that all-important co-ordination.
Instructions are included.
Price: Around £5
Available from archery stores
Avalon Barebow tab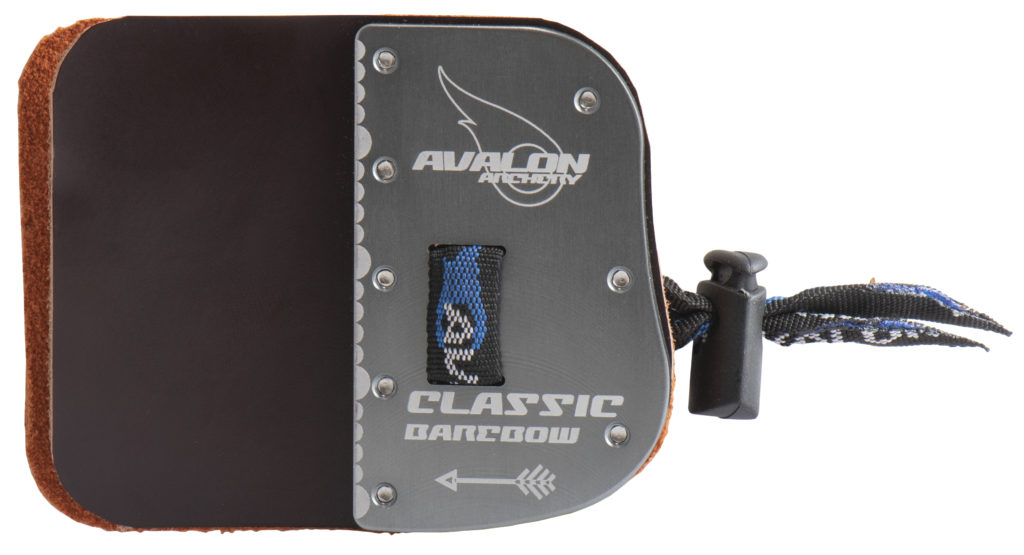 This barebow tab is available in sizes XS to XL, in left and right hand. The leather backing is snug and slick enough to ensure a consistent release. To aid in your string-walking, the Avalon tab has added distinctive laser engraved markings on the grey anodised aluminium frame. Nice work, at a very reasonable price.
Around £8
Available from archery dealers
Under £80
Astra Shot Trainer
Archers need to keep up their strength over the winter when it may not be possible to shoot a full distance at a club, so the Atra shot trainer makes a great gift. This device teaches the archer to release the bowstring while maintaining shot strength and direction, and may also be used for bow drills and reversals.
Price: £57
Available from Custom Built Archery
cbarchery.co.uk
Easton arm sleeve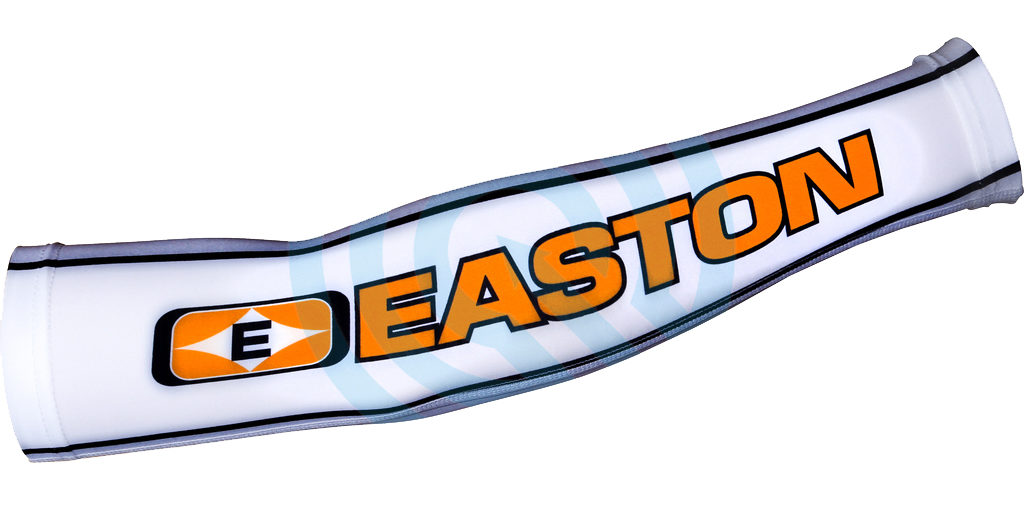 This Easton arm sleeve is a stylish way to keep clothes out of the way and provide a consistent surface to put an arm guard on. It can also be useful during the outdoor season to prevent the classic armguard tan line that every archer has experienced at one point or another.
Price: £38
Available from JVD
jvd-archery.com
Artebo short visor cap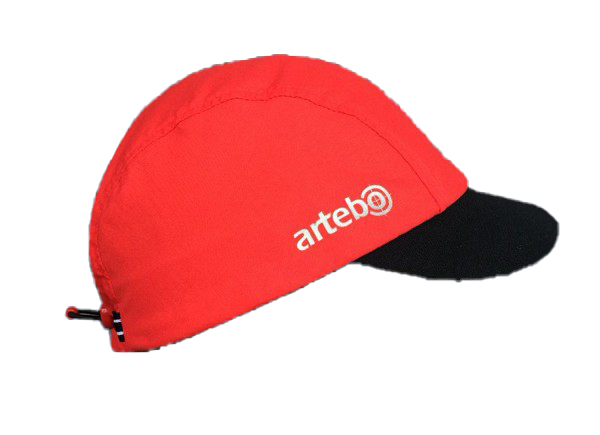 It can be difficult for recurve and barebow archers to find a cap that they can shoot in without the string getting in the way, but Artebo have come up with this short-peaked shooting cap, available in four colours. The fabric is water and wind repellent, and is an ideal accessory for the outdoor season.
Price: £38
Available from Artebo
artebo.de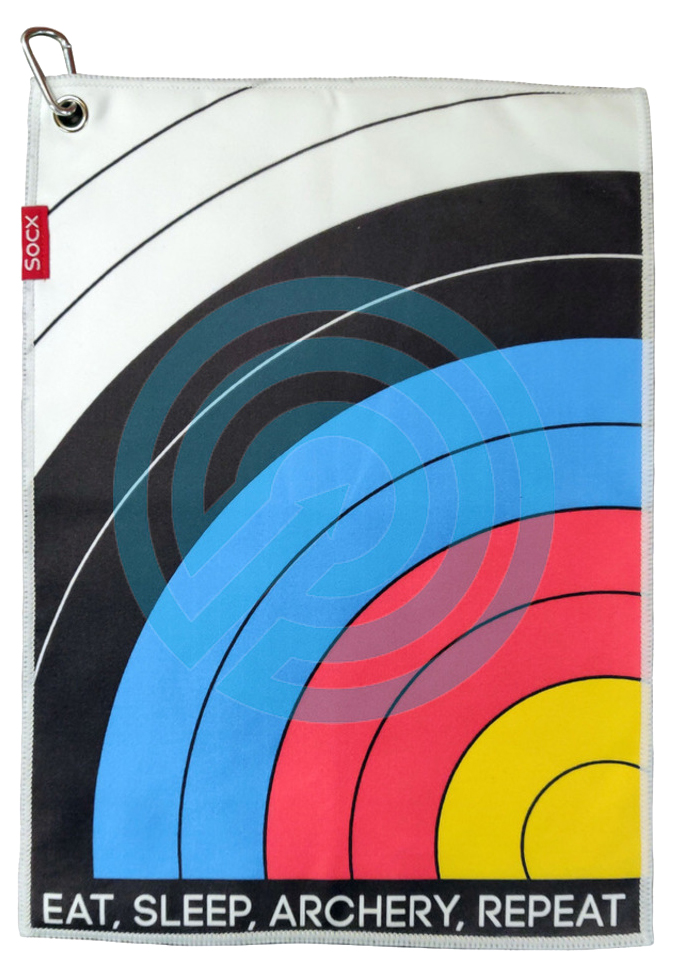 Socx Towel
"Eat, sleep, archery, repeat" sounds like a great way to spend the day, and if you know somebody who feels the same, this is the gift for them! This microfibre towel from Socx will come in handy, whether it's for drying rain off the bow grip, or cleaning arrows, this towel is a useful addition to any archer's kit bag.
Price: £20
Available from JVD
jvd-archery.com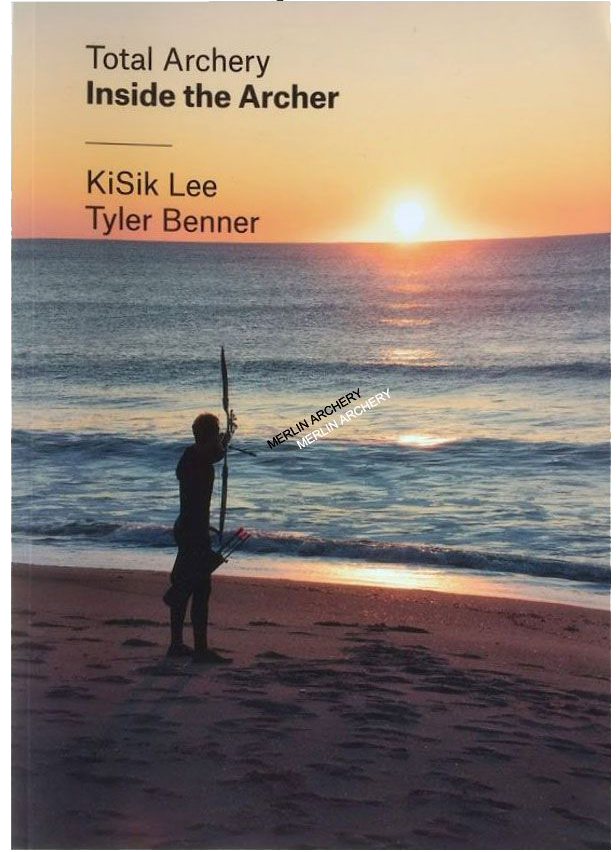 Inside the archer
An essential addition to any archer's bookshelf: Inside the Archer is the second instalment in the Total Archery series, written by KiSik Lee and Tyler Benner specifically for shooters, coaches and archers. Archers of any level will find value in the insight into the world of competitive archery.
Price: £30
Available from Merlin Archery
merlinarchery.co.uk
Beiter Tri-Liner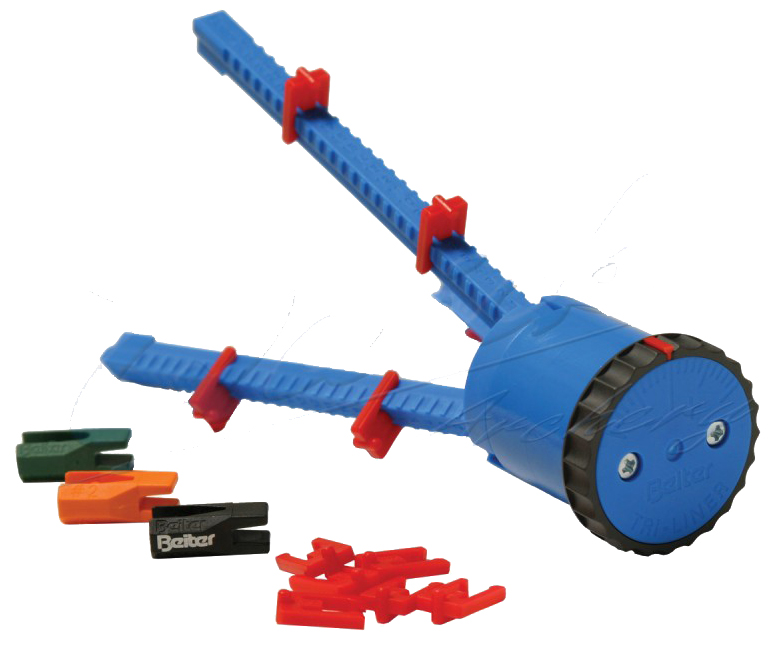 Beiter really do make a tool for everything. This is one of their more useful ones, as it can be tricky to make sure you have the lines drawn perfectly for fletching arrows with spin vanes. This easy to use jig allows for accuracy, with adjustable markers to draw a line from top to bottom of the vane for precise tape placement.
Price: £30
Available from Quicks Archery
quicksarchery.co.uk
Wing Thing Fletching Jig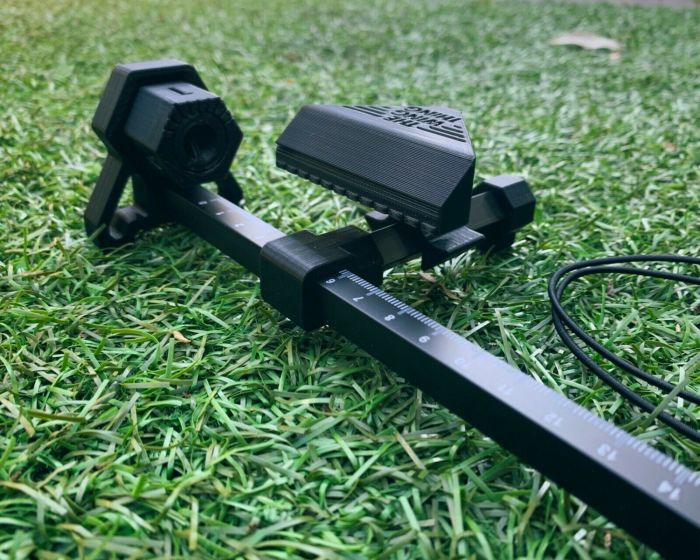 Specifically made for the spin wing market from The Archery Lab. Allows precision fitting for all major spin wings. Clamps can be purchased for KSL, indoor and extra spin wing clamps are available. Less stress, and more accuracy. Sweet.
Price: around £35, spare clamps from £9
Available from Aim4Sport
www.aim4sport.com
USB heated gilet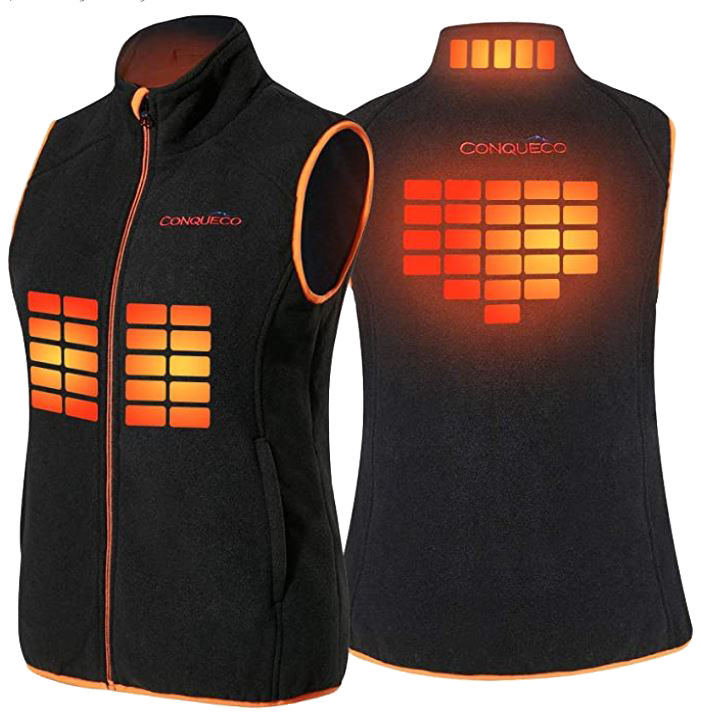 Archers love a gilet for their feasibility as shooting gear, with no sleeves to get in the way, but this gilet comes with its own heat source. USB powered, it will keep archers warm on cold days on the range. It comes with a portable power supply that will keep the gilet – and you – warm for up to 12 hours.
Price: £90
Available from Amazon
amazon.co.uk
Dexshell Touchfit Waterproof Gloves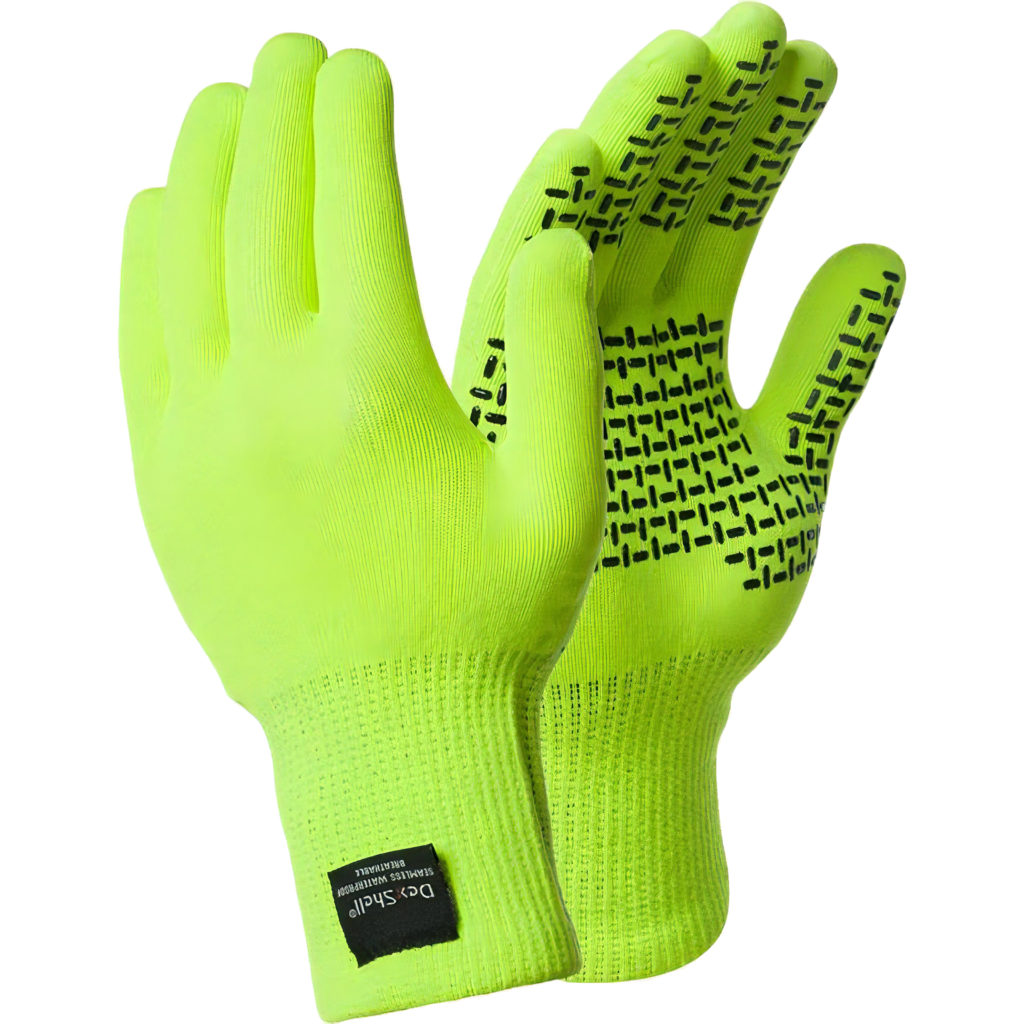 Seamless waterproof, breathable close-fitting gloves that they claim are extremely tactile. Made from 88% Nylon, 2% Spandex, 10% elastics on the outside with grip dotting on the palm. Inside, they are breathable and anti-bacterial to keep your hands dry. Spot on.
Price: £32
Available from Aquaproofs
aquaproofs.com
Avalon Speedy press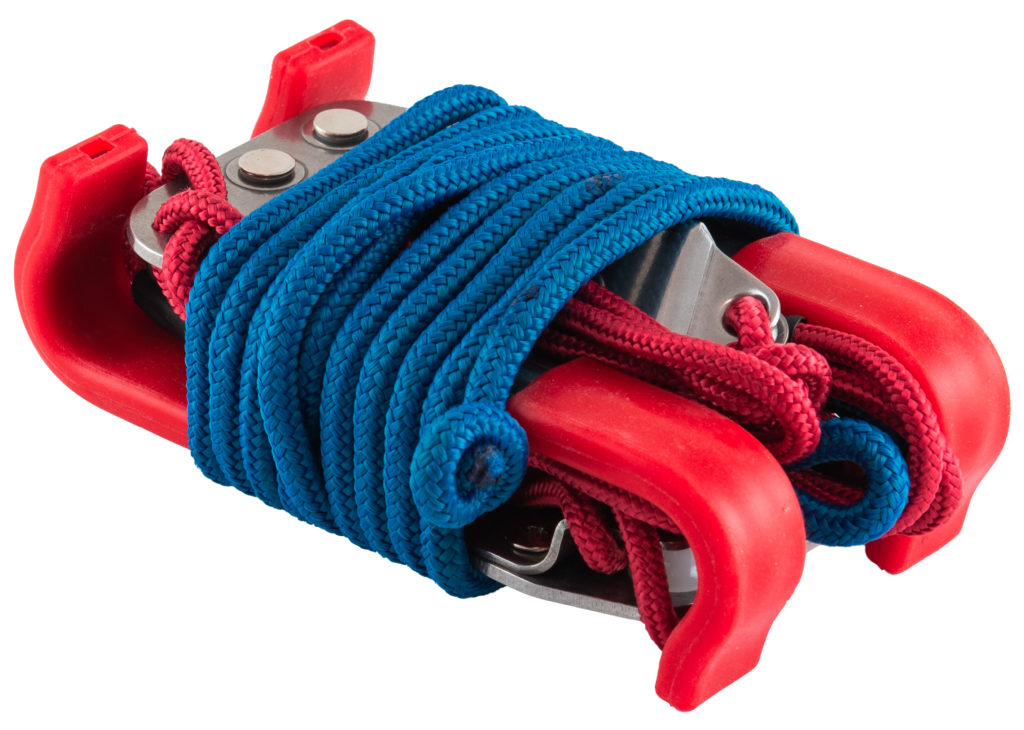 When out and about in the field it is not always easy to adjust your compound bow. Now with the portable Avalon Speedy Press that is no longer a problem.
Fast, adaptable, compact & lightweight are the key features. Useable for changing string & cables, installing peeps to cam adjustments and so on. Available in four versions depending on specific type of bow.

Around £60
Available from archery dealers
Galaxy Slicker Clicker

Improve the consistency of your draw, anchoring and shot timing with the Galaxy Slicker Clicker. It mounts to most dovetail style target sights, and is fully adjustable with all included hardware. This is the ultimate answer for short-draw archers or those shooting long arrows.
Around £30
Available from Lancaster Archery
Streamlight Macrostream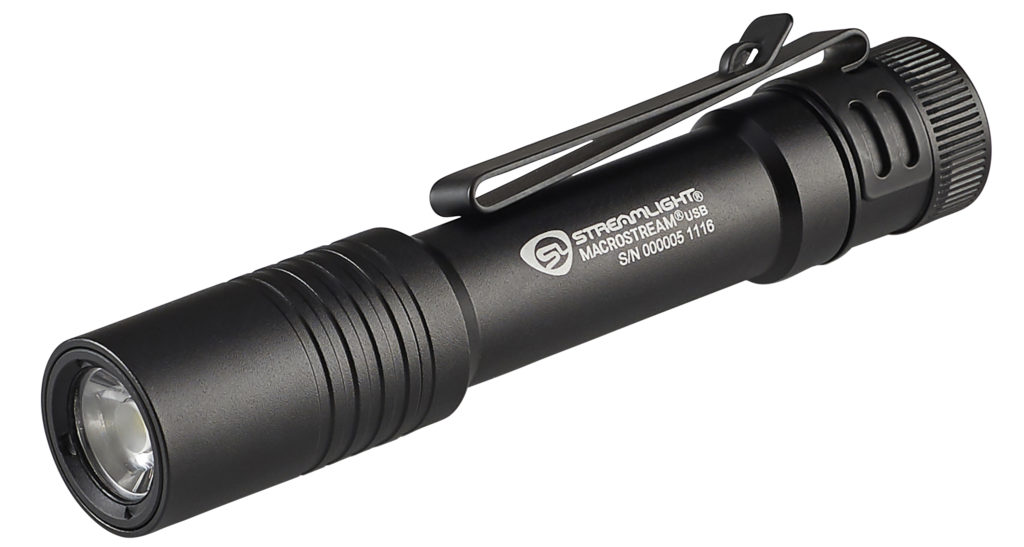 You may not use a torch like the Streamlight Macrostream every day, but you'll be glad it's close at hand now the days are getting shorter and you might be packing away in less light. The Macrostream has a 90m beam and runs for two hours, while Low mode, which offers 50 lumens and projects a 30m beam, has a run time of eight hours, and the battery can be charged in only four hours. It's tough, too.
Around £69 online.
www.streamlight.com
Under £200
Last Chance Archery Bow Weight Scale HS3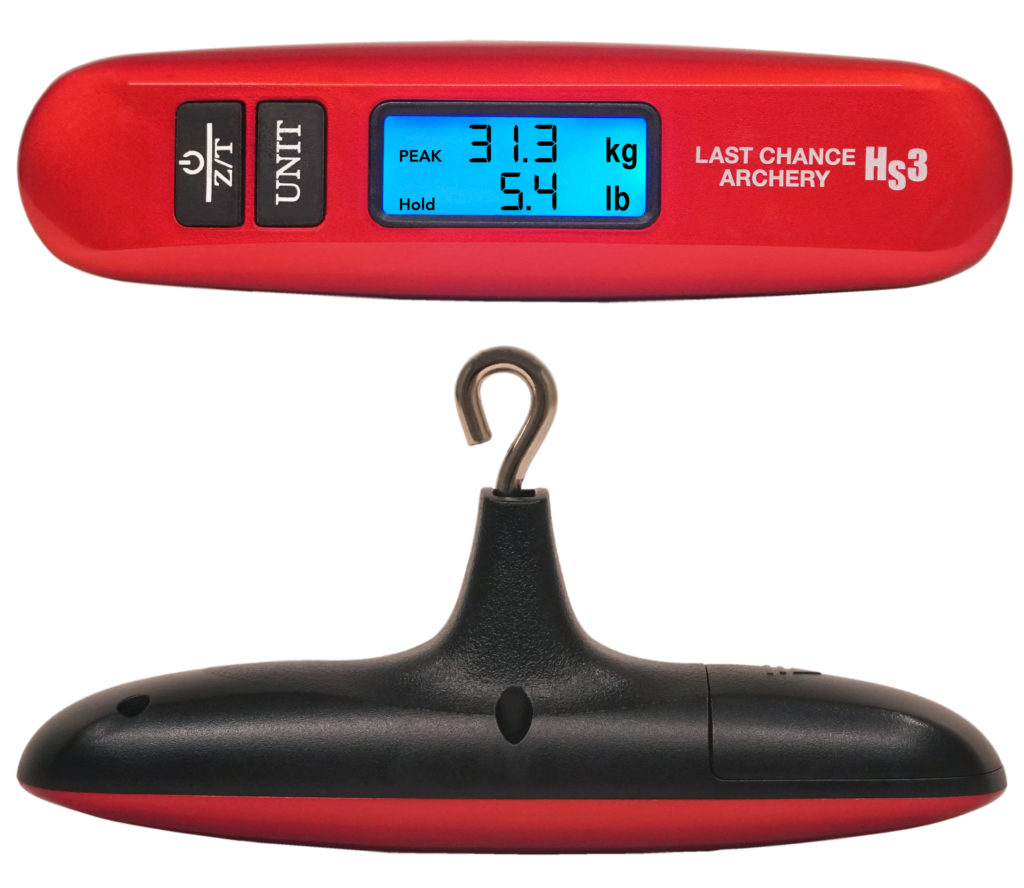 The HS3 is the latest and greatest tool for checking peak weight and holding weight. With new weight functions (including a luggage/fish function!) this model is the most diverse of its kind. They claims it's even more accurate now, too, and has a new hook and new handle. Does both pounds and kilograms, of course.
Around 100 EUR
Available from JVD
jvd-archery.com
Vanguard Tripod
When you have a great scope, you don't want to risk putting it on a cheap tripod and have it blow over in the wind. This Vanguard tripod is strong and sturdy, and easily adjustable with a scope on it. It folds down small enough to fit inside a bow bag, and comes with its own carry case with a strap.
Price: £122
Available from Amazon
amazon.co.uk
Accubow Trainer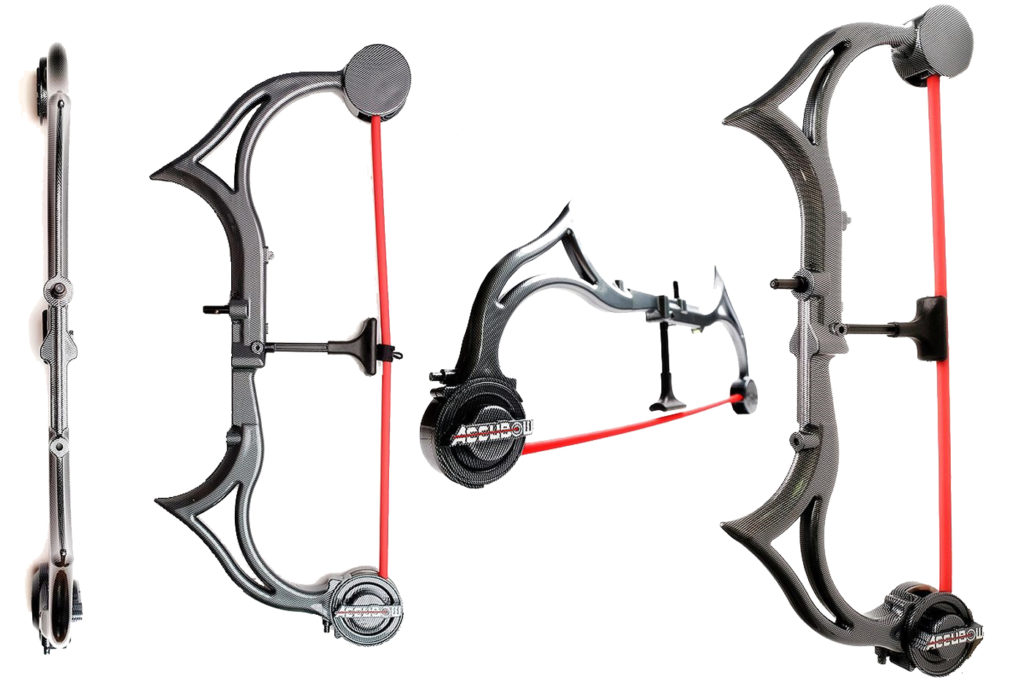 This training tool is useful for archers who can't make it to the range over the winter season, it can be set to any weight between 10 and 70lb, and is suitable for archers of any bowstyle to work on building muscle or just keep themselves moving while they can't get to a club. It can also be useful as a coach's tool to teach new techniques.
Price: £120
Available from Centreshot
centreshot.co.uk
Gillo Binoculars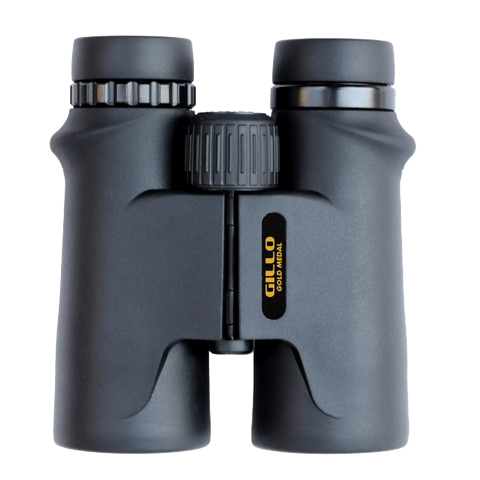 Binoculars are a great option for a field archer, or a target archer who doesn't want the hassle of carrying a scope around. These binoculars are designed specifically with archers in mind, providing clarity at the range of distances in a compact size. They are waterproof, shock proof, and fog proof, which is useful when they will be carried around a field course. Ask me how I know.
Price: £175
Available from JVD
jvd-archery.com
Celestron Spotting Scope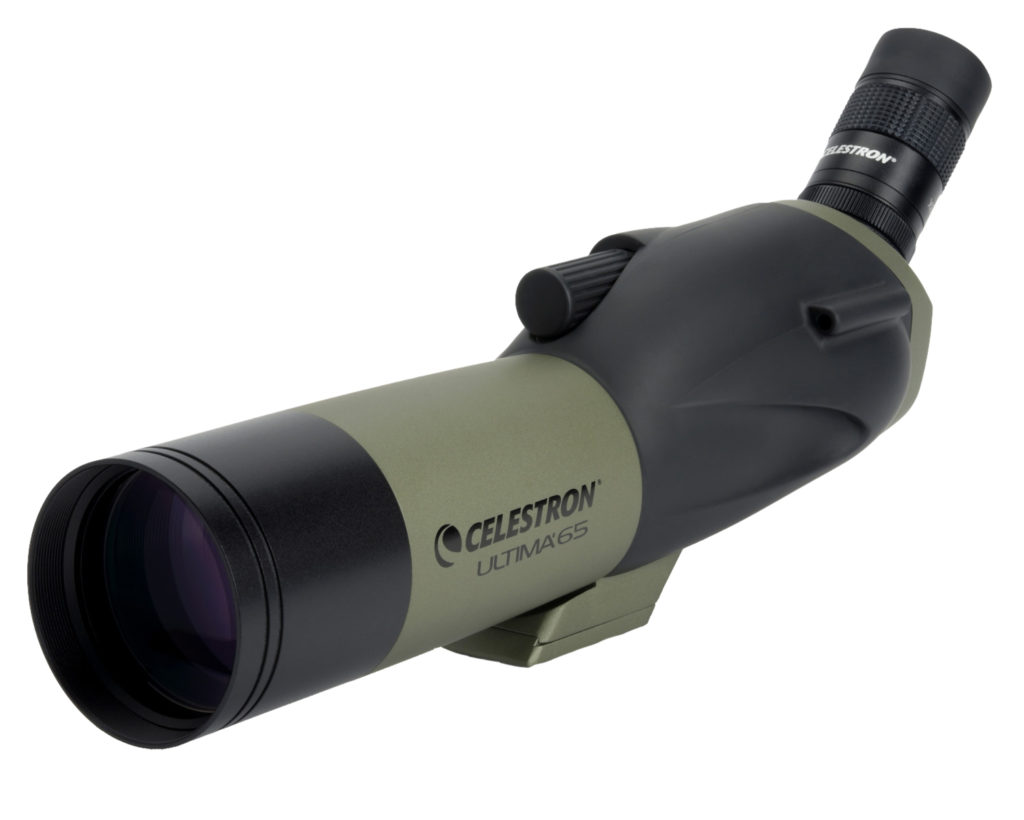 A spotting scope is a useful piece of kit for any serious target archer who wants to shoot 50/70m and see where their arrows are grouping. This Celestron scope is a common sight on the shooting line, one of the more popular scopes available right now, and for good reason: it is clear enough to see arrows easily at any target distance.
Price: £128
Available from PicStop
picstop.co.uk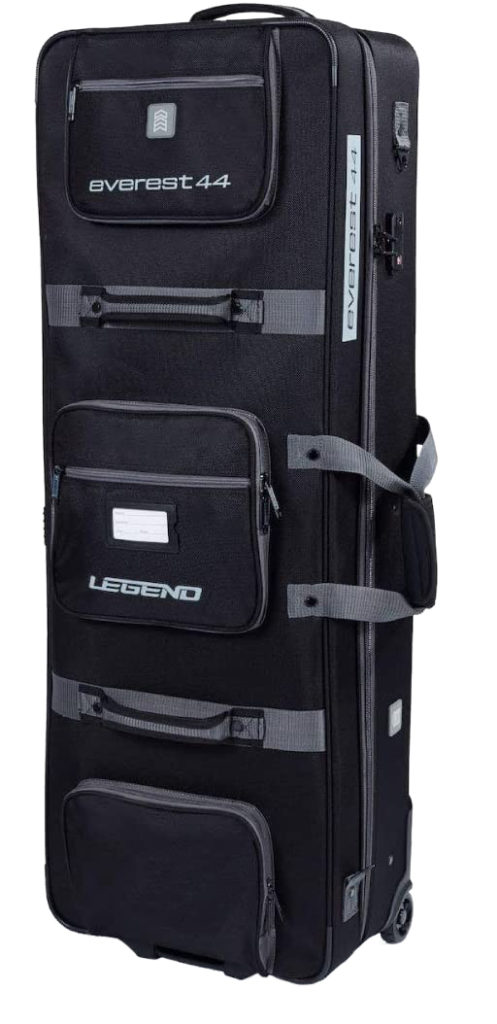 Legend roller case
This compound case is a great gift for archers who do a lot of travelling with their bow. It's large enough to hold two bows and all the required accessories, and has plenty of padding and protection provided by the internal lining. It has multiple options for carrying, and replaceable trolley wheels for transporting all your kit easily .
Price: £155
Available from Quicks Archery
quicksarchery.co.uk
Galaxy Black Star ILF Recurve Limbs

Galaxy Black Star limbs are high-quality ILF limbs that will fit any ILF or Hoyt Grand Prix riser. They feature a carbon-fibre belly and back construction with a bamboo wood core. The proven bamboo platform produces excellent speed, while maintaining smooth draws through the working area of the limb.
Around £150
Available from Lancaster Archery
Centreshot shafts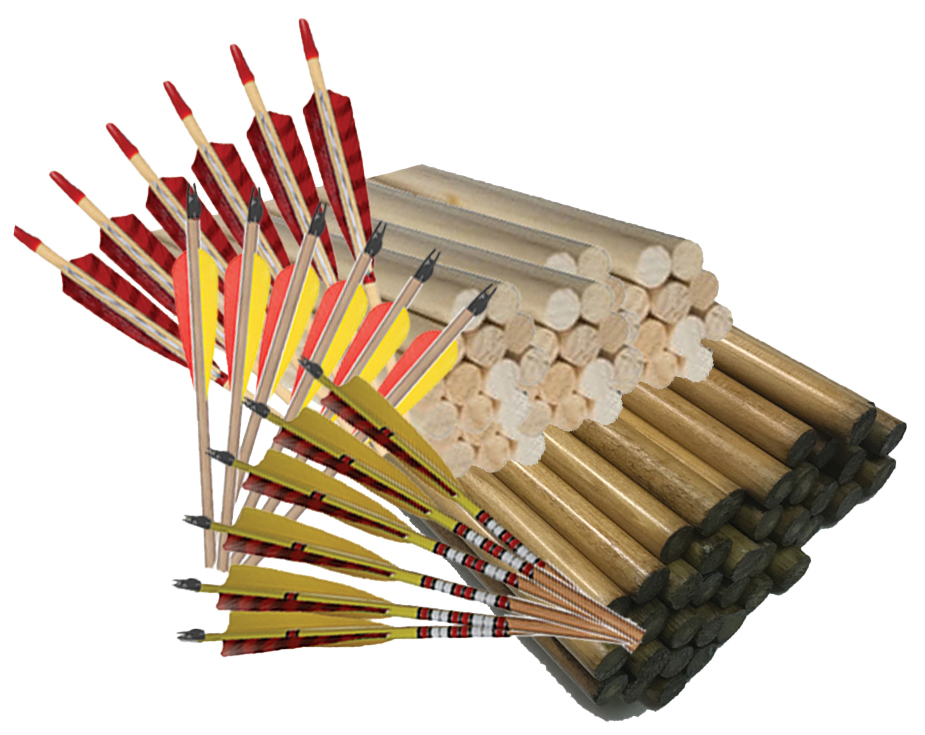 A great present for fellow archers that can enjoy making their own arrows. Centreshot sell matched sets of 12 shafts, 'double checked' spine and weight matched within nine grains. Crested by hand and matching your chosen colours. Shafts from £17.50 per dozen, fully fletched from around £59.80.
Price: see above
www.centreshot.co.uk
AAE Freakshow rest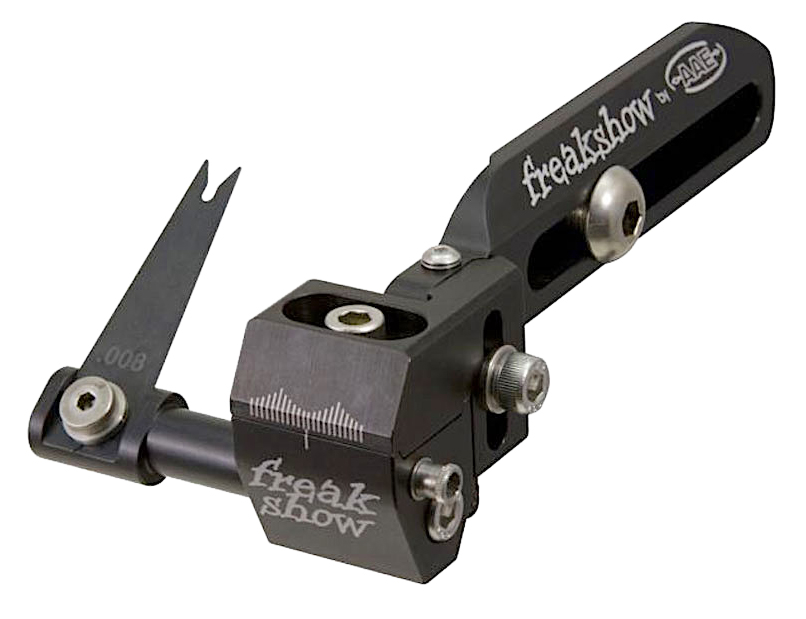 Still one of the most popular new models on the market, the Freakshow is a tough micro-adjustable target rest on the market today. It features an indexing system for changing out the launcher without having to re-adjust tuning. A variety of other innovative machinings allow perfect micro-adjustment. It comes with .010″ and .012″ blades as standard, and in left and right hand.
Around £140
Available from Quicks Archery
Blow the budget!
Chaser Python Riser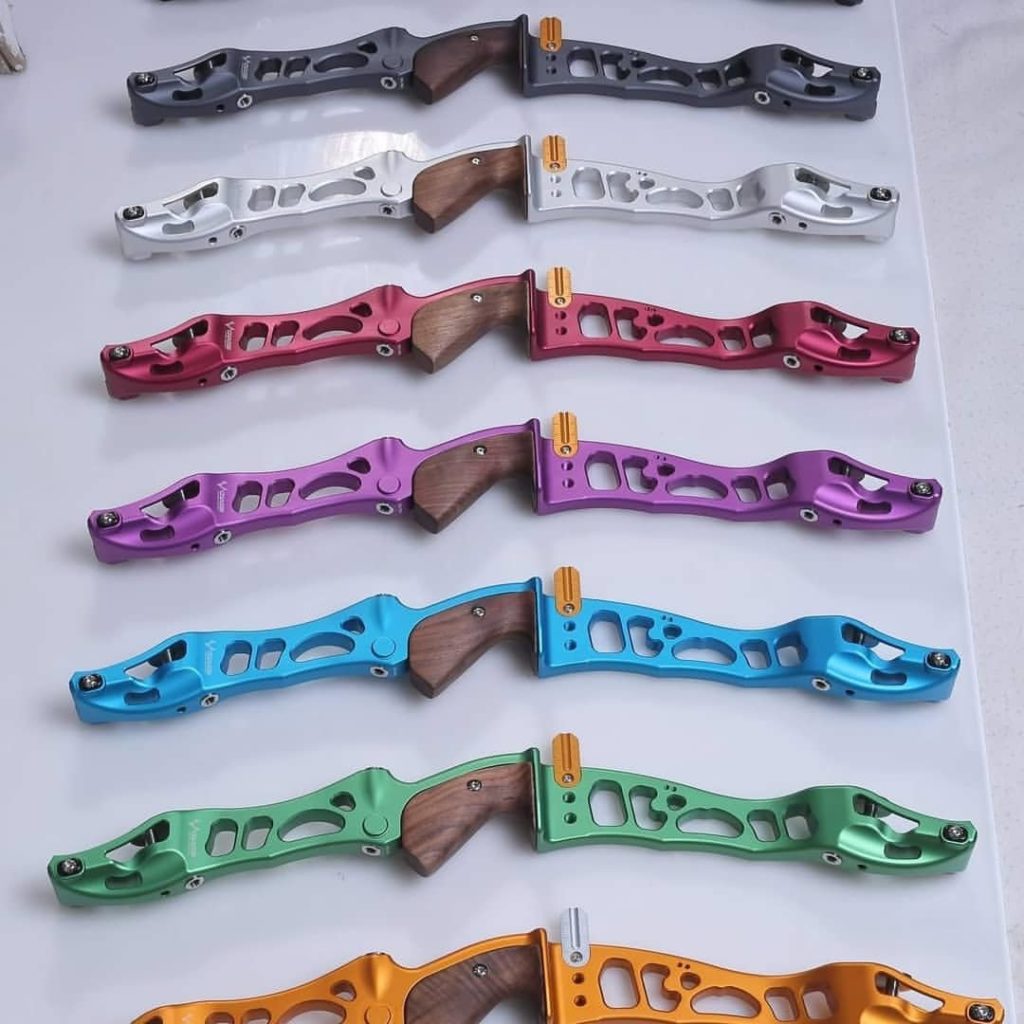 Fairly new to the market, the Chaser Python is an up and coming riser, developed over a period of two years with the Chinese national archery team. With a GMX-esque design and a beautiful finish, this riser would be a great gift for any archer looking for something slightly different.
Price: £570
Available from Merlin Archery
merlinarchery.co.uk
Tell Sectional Target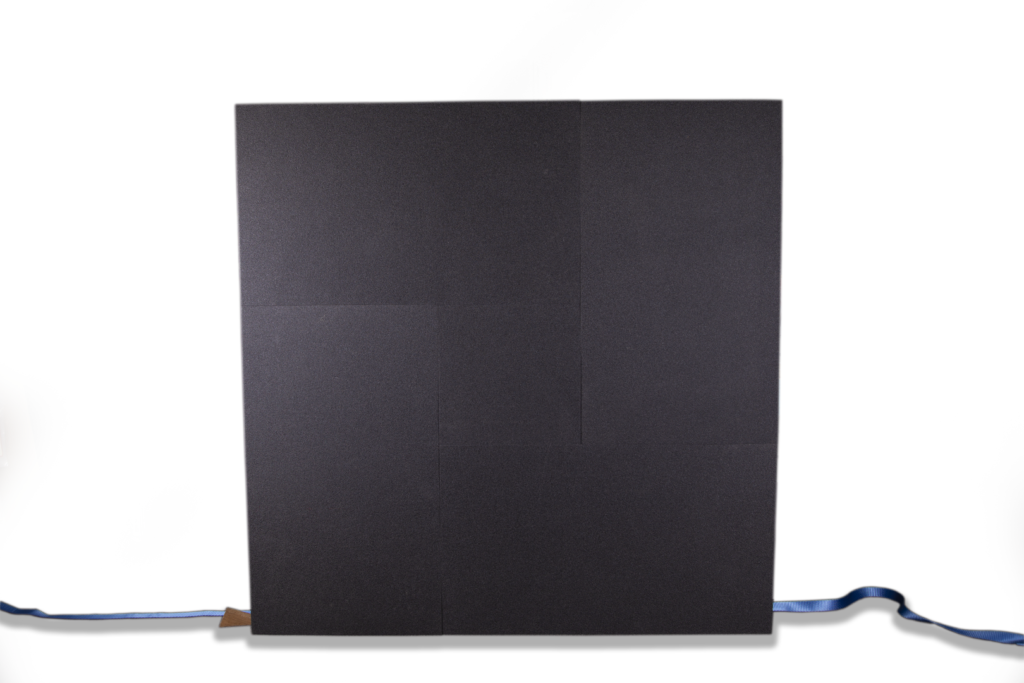 This lightweight sectional target is easy to manoeuvre and store, making it perfect for archers looking to kit out a home range over the winter season. It's very durable and the sections make it easy for one person to put together and each individual section can be replaced as the target wears out over time. There are also smaller versions available if a full size target isn't required.
Price: £425
Available from Custom Built Archery
cbarchery.co.uk
SRT Boar Target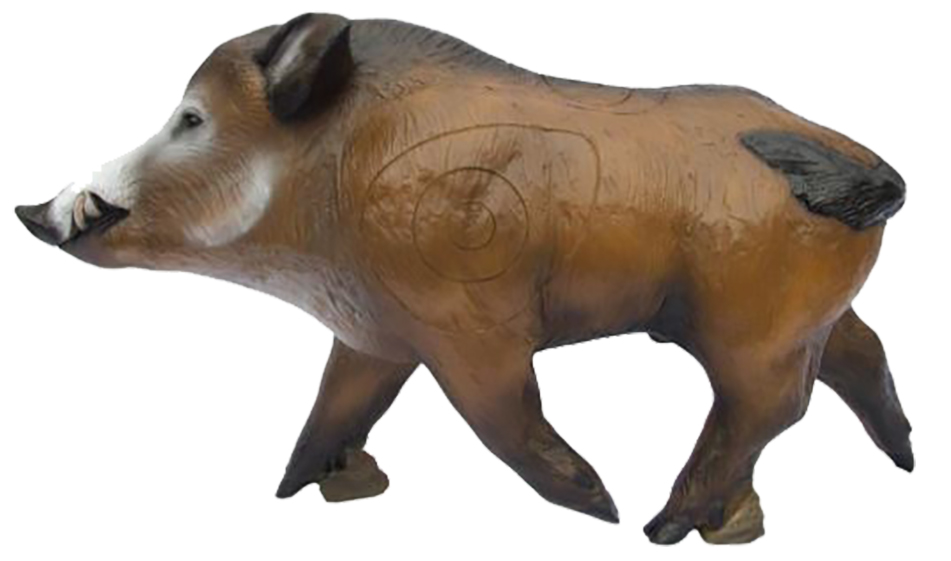 For the archer who already has everything, why not get them something unusual. This 3D boar target would certainly turn some heads on the range. There are plenty of other animals available from their website if you're looking for something larger, including a 180cm tall grizzly bear. Cor.
Price: £360
Available from SRT Targets
shop.srt-targets.com/
LCA Revolution Arrow Saw

For serious archers and club techs, the Revolution Arrow Saw reduces harmful and messy carbon dust, helping to protect your health, while also keeping your shop clean.
Ultra high speed for clean cuts. The Revolution also enables you to deburr the edge of the arrow shaft, square the ends, clean the inside of the shaft with a wire brush and brush mop, and with the built-in arrow spinner, check the straightness of the shaft. Many accessories included too.
Around 580 USD
Available: get in touch with LCA
www.lastchancearchery.com
Third Eye Archery Training Plan Package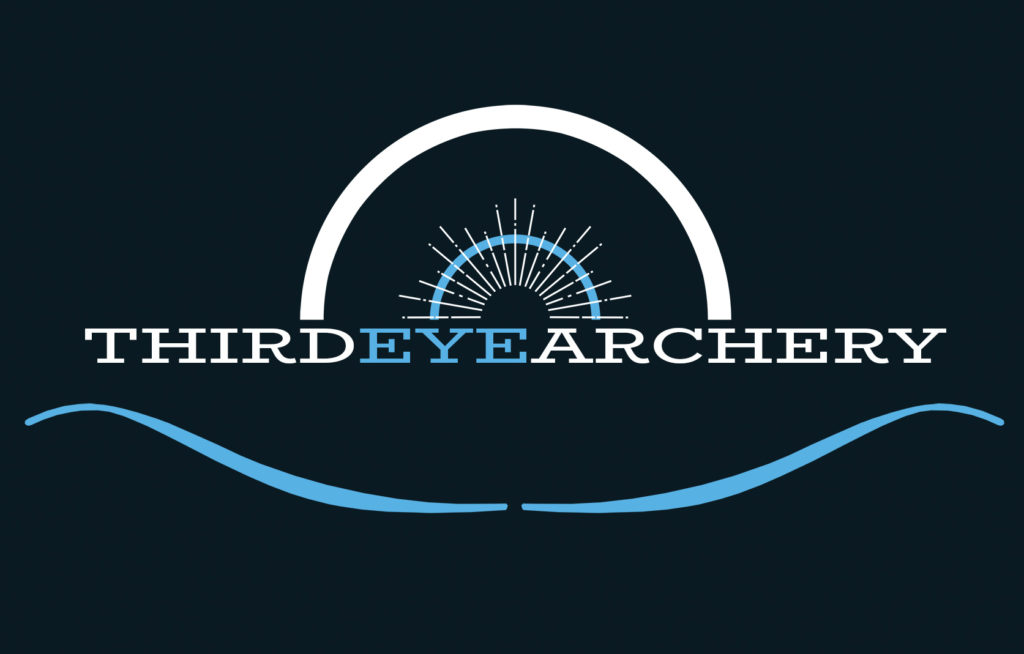 Remote one-to-one, tailored four week Technical Mastery Training Programme for intermediate archers. Emphasis on technical, physical and mental skill improvement and development. Includes: four full form video assessments, four coach feedbacks, and one individual three month training plan. Programme coached by Kristina Dolgilevica, a Level II Coach at the Hyung Tak Kim Archery School, Korea.
From £265
Available from Third Eye Archery
thirdeyeachery.com
Pop up tent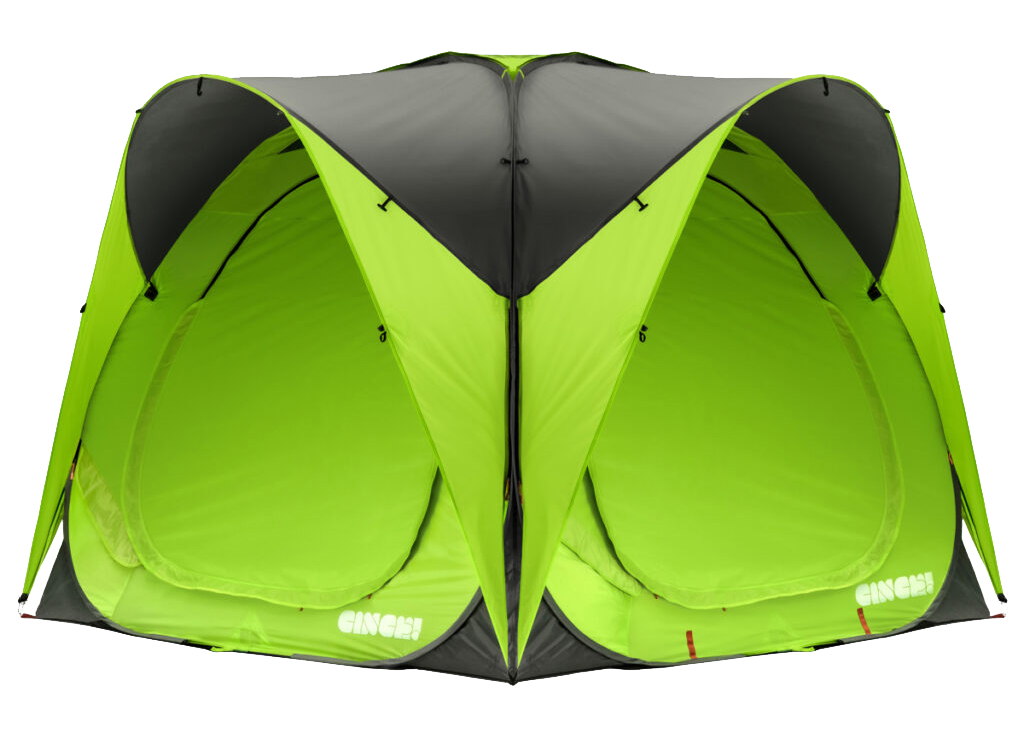 Ever since the Quechua tents were discontinued a few years ago, there has been in a gap in the market for line tents. This gap has been filled by the Chinch pop up tent: a lightweight tent that can be assembled quickly. This impressive tent also has the option for an integrated solar power charger and LED lights!
Price: £249
Available from Cinch
cinchpopuptents.com

Galaxy Solstice 25" Recurve Riser
This quality forged riser will accept all ILF or Grand Prix limbs to complete a superior Olympic recurve setup, ideal for novices and intermediates. The Solstice features lateral limb adjustment, with collet style limb bolt locks. It's ready to accept all the equipment you'll need, including sight, stabilisers, plunger, bolt-on rest and clicker.
Around £200
Available from Lancaster Archery
---